German Real Estate: Tips To Survive A Tight, Rising Market
Every year, the German economics and investment magazine Capital publishes its annual report on the state of the German real estate market. Whilst this is primarily aimed at investors and property buyers, it gives a valuable insight for renters too and is an interesting, relevant reference for expats in Germany or those about to relocate here.
In previous articles, we first looked at the different types of accommodation available for expats in Germany to consider when they embark upon their apartment search. This was followed up with 12 tips to hone in on your apartment search in order to stay one step ahead of the competition and to avoid nasty surprises after moving into what you may think is the perfect pad. This post will complement the previous articles by giving you a more general overview of the trends and watch-outs in the German real estate space and how best to beat the market.
Why not get our FREE e-book to help you if you are looking for apartments in Germany? 
Containing this and 2 other articles, you can take it with you on the fly as a tablet / mobile friendly PDF format.
The bull market continues
The research from Capital magazine into the state of the German real estate market looks into the trends in 40 German cities. A more detailed report is then given on the markets of the top cities in Germany, drilling down into trends and hot and up-and-coming neighbourhoods which could be of interest to investors. What this shows are 3 general trends. Firstly, with the exception of a couple of outliers, the bull market in German real estate shows few signs of slowing down. Secondly, large cities are seeing rapid increases in population as the trend for city living continues, especially amongst millennials, which in turn is putting pressure on available housing stock and pushing up rents. Finally, the amount of building and renovation projects is not keeping up with the increases in city populations, especially in the cities and in the neighbourhoods which are experiencing the sharpest increases in population.
Why now, if Germany has always been a rich country?
Well, first of all, the not so good news for newcomers is that the market has changed substantially during the past 10 years. At the turn of the millennium, Germany was seen as the sick man of Europe with high unemployment and little interest in home ownership, together with little confidence in property as an investment. Many Germans had their fingers burnt in the 1990s fall of the Berlin Wall, when investors snapped up East German residential property expecting a huge increase in prices, only for them to see the value of their investments drop. Sky-high unemployment in the east led to an exodus of young people to where the jobs were in the major cities of western Germany. Those with money to invest stayed clear of property and invested in a rising stock market instead.
Lack of major real-estate speculation up until around the start of his decade meant that it was a buyer's market for anyone wishing to purchase property in all but the popular districts of the most affluent cities. In turn, this also meant that rents remained for the most part affordable and that supply and demand were more or less kept in equilibrium. Sure, there were hot spots. It's always been pretty tricky to find an apartment in, say, Frankfurt or Munich if you have a long wish list, but back then it was possible, without necessarily being in competiton with several others who are also shepherded around in a group viewing at the same time as you.
Why is this relevant to me?
Economics is often called the dismal science, but this is usually because people don't understand it, and thus become frustrated when economic principles seemingly work against them. In a rising market, whether you're renting or buying, staying where you are or looking to move, you need to be one step ahead to try and beat the market and / or avoid being screwed by your landlord. Because if one thing is for sure, your landlord will most definitely know what the market is doing and will  try to use that to his advantage if can get away with it.
"Complaining is a zero return investment"
– Gary Vaynerchuk, Online Entrepreneur
Therefore a quick rundown of what Capital reports as key takeaways, with regards to what the market is doing in the major cities, before looking at some individual strategies of how to deal with a hot German real estate market:
Berlin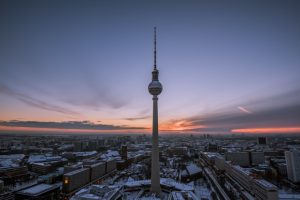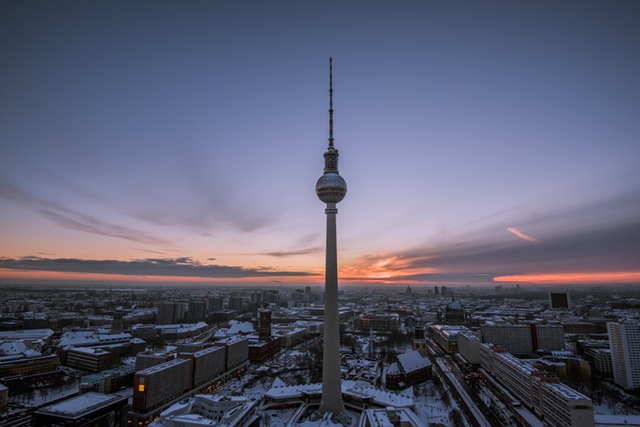 Despite Berlin rents and sales prices having risen drastically over the past 5 years, it seems that there are plenty of potential tenants (and buyers) out there who are willing to pay the going rate. Berlin is still rapidly growing in population, resulting in bargain-hunters being forced further from the centre and no end in sight for rising prices. In no other German city is the mismatch greater between what is being built (luxury pads), versus what the city's demographic actually needs (more affordable housing for 1 & 2 person households in central locations).
Munich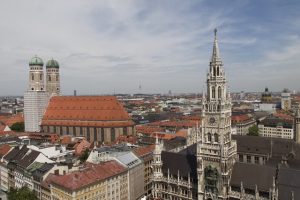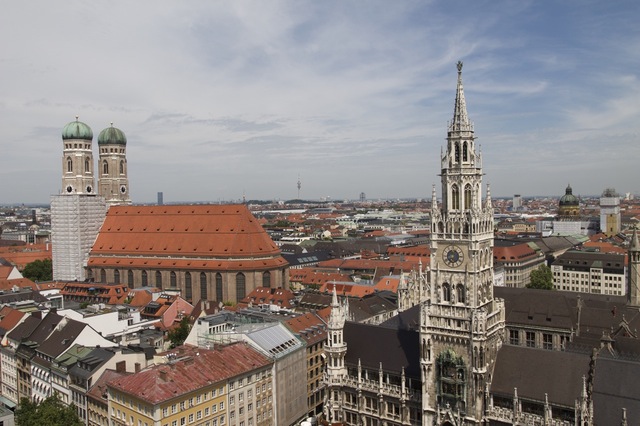 Bavaria's capital is so far into bubble territory that many locals can no longer afford to rent in the city, let alone buy their own place. Investors are snapping up property ahead of locals. The one piece of good news for tenants is that rents are not rising as fast as the property sale prices. Munich was always Germany's most expensive city but it is now in a league of its own, not all that far off London prices.
Frankfurt
The banking metropolis on the banks of the Main has seen some of the strongest rental and sales price increases in recent years, leading to tenants staying in existing flats at favourable rents, rather than forking out hefty increases to move. This has led to even more scarcity of good, rented accommodation in popular areas. The city has a shortage of 36,000 flats. Not only is this likely to happen overnight but with the expectation that some banking jobs from London will come to Frankfurt as a result of Brexit, the market is likely to be both hot and stretched for years to come, which for renters clearly is not good news.
Cologne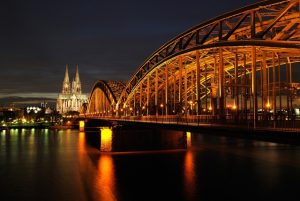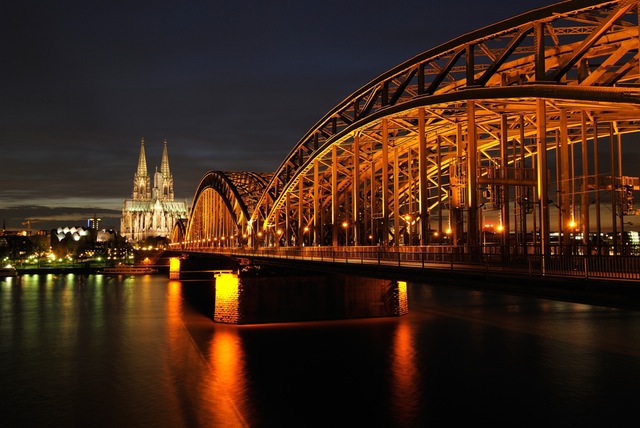 The city has an annual shortage of 6000 dwellings but there is no sign of this demand being met any time in the short-term. Previously unloved areas with good access to the centre, as well as some neighbourhoods on the other (eastern) bank of the Rhine are still affordable. It is estimated that it will take another couple of years before demand and supply is in equilibrium.
Dusseldorf
Luxury apartments are somewhat in oversupply and are now starting to struggle to find buyers, whereas the lower end of the market is not being fed new housing stock to the level for which there is the demand. It still seems, however, that there is some gas left in the tank for rents to continue rising, especially in popular areas.
Hamburg
Despite a building boom, prices and rents are still rising. Previously unattractive areas are now seeing higher demand and gentrification is thus making inroads into areas which it up until now had not touched. 1 and 2 bedroom apartments are in particular short supply. Similar to Frankfurt and Munich, rents have not risen as sharply as sale prices, however, in some districts only the very wealthy can afford to rent, let alone buy.
Stuttgart
Stuttgart and the surrounding region has statistically the lowest unemployment in Germany and this has made it a victim of its own success. The city limits stretch quite far out and these are the places to look for anyone searching for affordable accommodation. Some of these far-flung suburbs are very well connected to the centre by public transport.
Leipzig
Even though the city is growing in population, there are still pockets where apartments lie empty and city-wide this sits at 6%. Despite this, plenty of new construction is apace and even in unfashionable neighbourhoods there are new residences being built. How long this will last is questionable. Rents, even though they have risen, have not done so as sharply as in other German cities and Leipzig continues to remain affordable.
Consider buying a kitchen
Yes, I know, us Ausländer all think it's crazy that German apartments often don't come with a kitchen already fitted. However, if you are limiting your apartment search to just those with the magical fitted kitchen, you are not only going to pay a premium in rent but will also face more competition. Especially for smaller apartments, people often don't want the hassle of buying a kitchen for somewhere they only plan on living for a few years, ergo, you will face more competition for those places.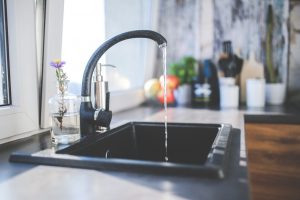 Do the maths. A new kitchen of average quality from popular chains such as Roller will cost around €1,500 for a small apartment (including a basic oven and fridge). Add another €500 for fitting. The kitchen studio will offer this as a service in most cases so you don't even need to worry about having to find a reliable tradesman if you can't speak much German. That's €2,000. If you save yourself €50 a month in rent through not paying the landlord's premium he would charge for a fitted kitchen, and if you live in the apartment for 3 years, then it makes economic sense. Most likely you will be able to sell on the kitchen to the incoming tenant when you move out for around €500 if it is in good condition, so all in all, you've made €300. But more importantly, you've been able to choose from a much wider selection of potential apartments by being canny.
Commit to a minimum term tenancy
Remember that the landlord pays any agents' fees. Therefore by agreeing to a minimum term, you are virtually guaranteeing him a stable income for x number of years. This is something which essentially costs you nothing but is extremely valuable in financial terms to the landlord. It goes without saying that you need to be careful here and you need to ensure that you can get out of the tenancy if the landlord does not keep to his contactual obligations. Examples: Keeping the apartment in a good state of repair or trying to force charges onto you which were not agreed in the rental contract. In legal jargon, you would still keep your right to terminate the contract for cause (breach of contract) but not for convenience i.e. for a predetermined period of time, you are foregoing the right to terminate the tenancy for no specific reason.
Consider downpayment of a year's rent
If you have a few thousand in the bank, this is a great way to negotiate a reduction on your monthly rent or to beat your way to the front of the queue if there is competition for your dream apartment. More than anything else, what a landlord wants to know is that his rent due will be paid, in full and on time. If he can sleep at night without this worry on his mind, more often than not he will pick the most financially stable tenant over those which are perhaps willing to pay a bit more. It will also give you a negotiation card to trade if you are asked to sign a contract which gives the landlord the option to increase the rent each year, or if you want to do something which he otherwise may not be keen on i.e. keep a pet, install a satellite dish.
Offer to do any repairs yourself
Those of you lucky enough to be nifty with a hammer and a drill could use this as a negotiating tactic by looking at apartments in good areas which may need some updating. If you are willing to install, for example, a new toilet and washbasin, or re-tile the bathroom, this is another way you can save your landlord time and hassle, add value to the property and make it more attractive for you as tenants. The payback should be that you are able to negotiate lower rent or other similarly favourable terms.
Bring references and your SCHUFA to viewings
If you already live in Germany and you can prove your income (or your projected income if you have signed an employment contract before moving here), then bring this along to viewings, especially in cities with frothy rental markets and limited supply of housing stock. If you have references from previous landlords even better. For those already resident in Germany who have a credit history, you can get your SCHUFA credit report online for €29.95. Being proactive will save your landlord time and money as well as making you a much more attractive tenant if you can show in advance that you have a solid credit score.
SaveSave
SaveSave