Moving to Germany without a job seems scary and risky.
Will it still be possible for you to settle and survive within a relatively short period of time? YES, it is possible, is the simple answer.
The more realistic answer, however, is that it's highly dependent the amount of self-propelling drive and energy you have, your ability to quickly learn German, as well as your self-confidence and necessary professional experience in your area of expertise to find a job, or to go-it-alone and become self-employed.
Moving To Germany Without A Job: A Quick Guide To Some Of The Options
If you're a non-EU / EEA national on a job seeker visa, you will also need to support yourself financially, and will be asked to prove that at immigration when you enter Germany.
So, let's have a look at the options available to you if you're looking to move without that all important job offer in the bag.
Language Courses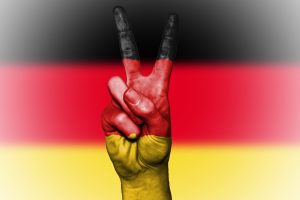 If you can't speak German, an intensive language course is obviously going to expand your horizons of finding work.
The overwhelming majority of job opportunities are in German (because it's Germany, and obviously the native language is German), so being able to speak the language fairly confidently is going to increase your chances of finding employment in your line of work.
B2 level German would be considered a minimum to work in a company where the official business language is German, i.e. every company except those major multinationals which operate in an international environment.
Entering Germany on a visa to learn German is similar to a student visa. This also allows you to legally work in a part-time job for up to 20 hours per week.
Upon completing a language course, the student would be expected to return home to their country of origin. That is, unless they found a job which fulfills the criteria for obtaining a Blue Card or a residence permit during their language course studies.
Otherwise, an individual can always apply to extend their stay through obtaining a job seeker visa.
The Job-Seeker Visa
Non-EU / EEA nationals may enter Germany for up to 6 months on a job seeker visa.
The main criteria which the applicant has to fulfil if they are moving to Germany without a job and want to utilise this opportunity are a) the ability to support oneself financially for the whole duration of their stay in Germany and b) being educated to degree level.
Bear in mind that Germany has a relatively high cost of living by international standards. In a previous post, we covered some of the tips and advice for finding employment in Germany.
To have a higher chance of success, you need to have a strategy to find an English speaking job.
Of course, a more proactive approach would be to scope out potential employers, or even make some speculative job applications from your home country, before moving to Germany without a job, and also without any prospective leads.
If you only have a 6 month window to find a job, hitting the ground running is going to put you one step ahead of your potential competitors and will hopefully ensure you have some initial leads to pursue during your first few weeks in Germany.
Freelancing

Freelancing or self-employment is a great way to become self-sufficient and not have to suffer the despondency of receiving one after the other rejection letter because you've not yet mastered the German job application process, or because your German is not proficient enough to be seriously considered for non English-speaking positions.
Depending on your niche or line of work, freelancing is often the quickest way to earn a living in a new country, and Germany is no exception.
Some examples of popular freelance work in Germany include content writing, copy editing, social media marketing, business consulting, graphic design, photography, web development, virtual personal assistant and translation & interpreting.
Don't forget as a freelancer though that the complex rules on taking out health insurance are somewhat different to regular employees.
Nowadays, with the growth in remote work and virtual teams, the big draw of working as a freelancer is that it is relatively straightforward to find work outside your country of residence if you are an expert in a specific field. Clearly, this is not an option for everybody's line of work but the opportunities are literally growing by the month, thanks in part to the technology which is available for bosses to manage their teams without needing them to be sat in the same office together.
Freelancing in Germany is also a good option if you are young, single and less likely to require the safety net of the German social security system during your time living here, and especially if you see this as a temporary rather than a permanent move.
Being self-employed means that you do not have to pay into the state pension or unemployment insurance system. Granted, this option may not be great for the more risk-averse amongst you. But it also allows that flexibility of not ploughing a significant percentage of your hard-earned income into something which you will most likely never utilise.
Start Your Own Business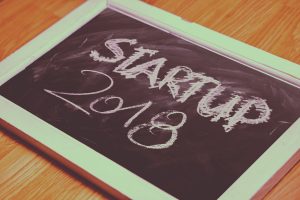 Similar to freelancing, this is another option of becoming self-sufficient without being at the mercy of the local jobs market and without necessarily needing to speak fluent German. Bear in mind though that you will most likely need to sell your product or service to the local market, unless you are creating a location independent online business.
Perhaps the biggest, and definitely the most obvious, obstacle to starting a business as a newly arrived immigrant is that you will not have access to any capital or financing from traditional sources of lending. Banks and other credit institutions will not lend to anybody without a credit history in Germany.
That's not to say it isn't possible. There are now so many options, such as peer-to-peer lending sites, or crowdfunding websites such as Kickstarter and Indiegogo. Not having access to capital from local banks is not the obstacle to starting a business it would have been just 10 years ago.
To start a business in Germany, the first thing to consider is what type of legal form the company should take. For foreign nationals, the easiest way to start a business is as a sole trader (Einzelunternehmer). For this you will need a Gewerbeschein, obtainable from your local authority, which can cost anything from €10 to €60, depending on the city or municipality where you are registering. The office for this is usually called Gewerbeanmeldung or Gewerbemeldestelle. Google this plus the city and you will find it!
The exception to this rule are the so-called free trades (Freie Berufe), where you are able to practice your profession or trade simply by registering as self-employed with your local Finanzamt. Some of these jobs include architect, doctor, consultant, writer, artist, designer, engineer. This is not an exhaustive list – more details can be found here.
We cover the difference between freelancer and sole trader businesses separately because this is a peculiar nuance of German tax law.
Starting a limited liabilty company is not as straightforward as it is in the UK or US, or indeed many economically less developed countries. It requires a whopping €25,000 of starting capital! No wonder that the World Bank ranked Germany lower than Uzbekistan, Rwanda and Colombia in the "ease of starting a business" category.
Heaps of useful information in this topic can be found on the websites Für Gründer (for founders) and Gründerküche (founders' kitchen) – both in German only
Apprenticeships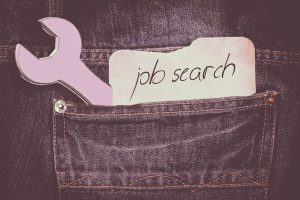 German apprenticeships provide vocational training in a huge range of industries and job positions.
The good news is that Germany is crying out for skilled tradespeople, and so the chances of you finding a position as an apprentice are pretty good.
You will need to speak and understand enough German to not be a safety risk or a liability to your employer. This typically would be around B1 level.
Also bear in mind that apprenticeships typically involve 1 day a week classroom-based training at a vocational school, which obviously is also taught in German.
So while an apprenticeship can be a great way to get onto the path of a recognised qualification and a stable job, it does have its drawbacks. Apprenticeships are aimed at school leavers and as such, the pace of training may be slow for somebody with more work experience.
Typically, a German apprenticeship lasts for 3 years. On the flip side, the pay is pretty low and may not be enough to cover your rent and living expenses, especially if you live in a major city or a part of Germany with a higher than average cost of housing.
Can I Claim Welfare While I Am Seeking Work?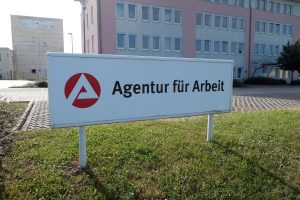 No. A new law was ratified by the Bundestag at the beginning of 2017, stating that foreigners from EU countries coming to Germany cannot claim unemployment benefit until they have resided here for 5 years.
The law was changed to combat "welfare tourism" in Germany, whereby citizens from poorer EU countries would travel to Germany to take advantage of more generous unemployment benefits and use this to send money back home.
Non-EU citizens have never been allowed to claim unemployment benefit if they have not already contributed to the German social security system.
SaveSave