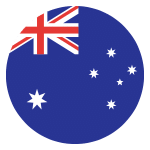 Everything you need as an
Australian or New Zealander considering moving to Germany
Aussie and Kiwi job seekers can take advantage of our compehensive range of services to help you get hired in Germany. Whether it's just German-style CV and cover letter templates you're after, or a complete job seeker coaching package, we've got you covered!
For Freelancers & 
the Self-Employed
The "Freelancer Visa" is a popular route for self-employed Aussies and Kiwis, thanks to its low barriers to entry, and relative ease of finding clients if you're a native English speaker in one of the traditional freelance professions.
Residence Permits
and Visas Info
Australian and New Zealand citizens can enter Germany visa-free for a duration of 90 days and then apply for their residence permit in the city where they'll be living. So, what are the criteria to obtain the different work permits?