Freelancer Visa Germany (Self-Employment)
Online Course
Is this the best residence permit for you?
Enter your details below & get our FREE checklists that'll help you decide!

Clearing up the confusion: What's actually required?
Lots of contradictory advice online. This course is different because it's not one individual's narrative of their own experience.

The devil in the detail, and how it affects you
Understanding why some things matter and others don't, and why much depends on your own unique personal situation.

Tips, tricks & watch-outs, so you're off to the races!
Getting your visa is just the start. But then what? Don't get caught out with common newbie expat freelancer mistakes.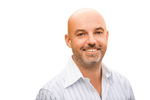 Move to Germany as a freelancer and succeed with your visa application, thanks to our pioneering online course.
Save €€€ on agency fees, without the worry and stress of being 100% reliant on your own research.
James Meads
Founder, Live Work Germany