Freelancer Visa Germany (Self-Employment)
Online Course
Is this the best residence permit for you?
Enter your details below & get our FREE checklists the most frequently asked Q&As, to help you decide!

Obtain a German Residence Permit
Low barriers to entry.
High success rates for professionals from native English-speaking countries.

Run your own Freelance Business
Do the work you're passionate about, in a location you're passionate about.
Check all those cities off your bucket list!

German language is not required
Fluency in German isn't a prerequisite, as long as you're able to win clients.
Any skilled freelancer can apply.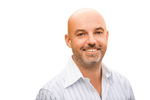 Move to Germany as a freelancer and succeed with your visa application, thanks to our pioneering online course.
Save €€€ on agency fees, without the worry and stress of being 100% reliant on your own research.
James Meads
Founder, Live Work Germany