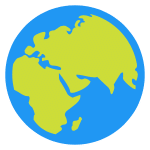 Everything you need as a
non-EU national considering moving to Germany
Job seekers from non-EU countries can take advantage of our comprehensive range of services to help you get hired in Germany. Whether it's just German-style CV and cover letter templates you're after, or a complete job seeker coaching package, we've got you covered!
For Freelancers & 
the Self-Employed
The "Freelancer Visa" is a possible route for non-EU nationals who have a solid track record of freelancing or running a small business at home. You don't need a job offer. However, you will need a solid business plan of how you will find clients, grow your business and prove you have the financial means to support yourself.
Residence Permits
and Visas Info
Residence permits for gainful employment are only granted to university graduates and formally qualified professionals who possess a legitimate job offer. So, how do you get one? And what options are available if you don't yet have a job offer?
Not sure which is the best option for you?
Schedule a FREE 10 Minute consultation with James to see if we can help you