Our Services for Job Seekers

Finding a job in Germany is tough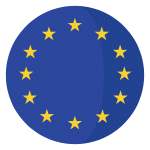 Especially if you don't speak German and you're a non-EU citizen

We'll boost your chances of success by following a few effective tactics and eliminating the mistakes most job seekers make
You have 3 possible options…
Carry on doing what you're doing, then eventually get frustrated and give up
Try to figure it out yourself, and maybe spend months without getting any interviews
Invest in some help, get hired faster and start earning money!
Helping Expats to Land a Job in Germany
Most people don't invest in themselves and then get frustrated.
But just imagine how much faster you'll succeed if you do things a bit differently…

CV, Cover Letter & LinkedIn Support
For those who prefer a DIY solution. Our complete templates and check-ups will show you how to tailor a German-style job application and optimise to get more profile views on LinkedIn.

Strategy Calls Via Skype or Zoom
Get clarity on your job search tactics and strategy. Learn how to do what everyone else isn't doing. Target opportunities where you're more likely to succeed.

All Inclusive Job Search Package
My premium package for those who need more 1-to-1 support. A mixture of strategy, coaching & mentoring, as well as ghost writing of cover letters to pour rocket fuel onto your job search