Finding a Job in Germany: Our Services

Being a job seeker in Germany is tough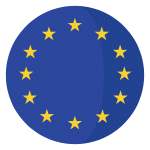 Especially if you don't speak German and you're a non-EU citizen

We'll boost your chances of success by following a few effective tactics and eliminating the mistakes most job seekers make
You have 3 possible options…
Carry on doing what you're doing, then eventually get frustrated and give up
Try to figure it out yourself, and maybe spend months without getting any interviews
Invest in some help, get hired faster and start earning money!
Helping Expats to Land a Job in Germany
Most people don't invest in themselves and then get frustrated.
But just imagine how much faster you'll succeed if you do things a bit differently…

CV, Cover Letter & LinkedIn Support
For those who prefer a DIY solution. Our complete templates and check-ups will show you how to tailor a German-style job application and optimise to get more profile views on LinkedIn.

Strategy Calls Via Skype or Zoom
Get clarity on your job search tactics and strategy. Learn how to do what everyone else isn't doing. Target opportunities where you're more likely to succeed.

All Inclusive Job Search Package
My premium package for those who need more 1-to-1 support. A mixture of strategy, coaching & mentoring, as well as ghost writing of cover letters to pour rocket fuel onto your job search
I'd REALLY love to help you succeed if…
You're accountable, you own your destiny and are ready to listen to and implement my tips and advice
You have a clear strategy and direction but are seeking some coaching on the tools and tactics to succeed in your job search
You understand that investing in yourself will get you results and success much faster
You're looking for a recruitment agency. We're not a headhunting service and we DON'T send out job applications for you
You have the wrong mindset. A good degree and some relevant work experience won't necessarily guarantee you a great job
Frequently Asked Questions
How much does it cost?
The CV, Cover Letter & LinkedIn Profile package is the cheapest service, which costs just €79.
Strategy Calls are billed in either 30 minute or 1 hour sessions and it's entirely up to you how few or how many you book.
My premium service is the All Inclusive Job Search Package, which comes in at €499.
How would you feel if spending €499 got you a job offer 3 months faster than if you didn't?
From a investment payback perspective, it speaks for itself…
Do you offer a guarantee?
I offer a 30 day money back guarantee if you take the services and decide this isn't for you.
This is not valid if you have already consumed part of the services (for example, if you've had 1-on-1 time with me or have received personalised feedback on your CV).
I can't offer a guarantee that you'll get hired, simply because this is so dependent upon how much effort you put in. That part is completely outside of my control.
We also aren't affiliated with any recruiting managers or agencies, so we can't directly influence any hiring decisions.
Are the templates and ghost writing service in English or German?
They're in English.
Unless you're a fluent German speaker, you should submit your applications in English.
Applications in German would signal to the hiring company that you're capable of doing the job in German.
If you're not, then I don't recommend that you apply in German.
If the job is advertised in German, then it might be worth sending an application in English anyway, especially if you're a perfect fit for the job.
I'm looking for a bespoke package. Can you help me?
Yes, I'm happy to look at individual solutions.
Please schedule a free 10 minute consultation (see below) so as you can tell me a bit more about what you're looking for.
What questions do you still have for me?
If you're a highly motivated professional and are fluent in English or German, book a FREE short consultation to learn more about how I can help you succeed!