One of the first words you will begin to hear, frequently, upon becoming a parent in Germany, is 'Kita'. But how does it differ from Kindergarten in Germany? The pressure, particularly in a city, to find a Kita and have your child at least on the Warteliste (waiting list) when it feels you just walked out of the hospital clutching your newborn, can feel somewhat overwhelming. So, what exactly do the different terms mean? It can be confusing to the uninitiated, so let's break it down.
SaveSave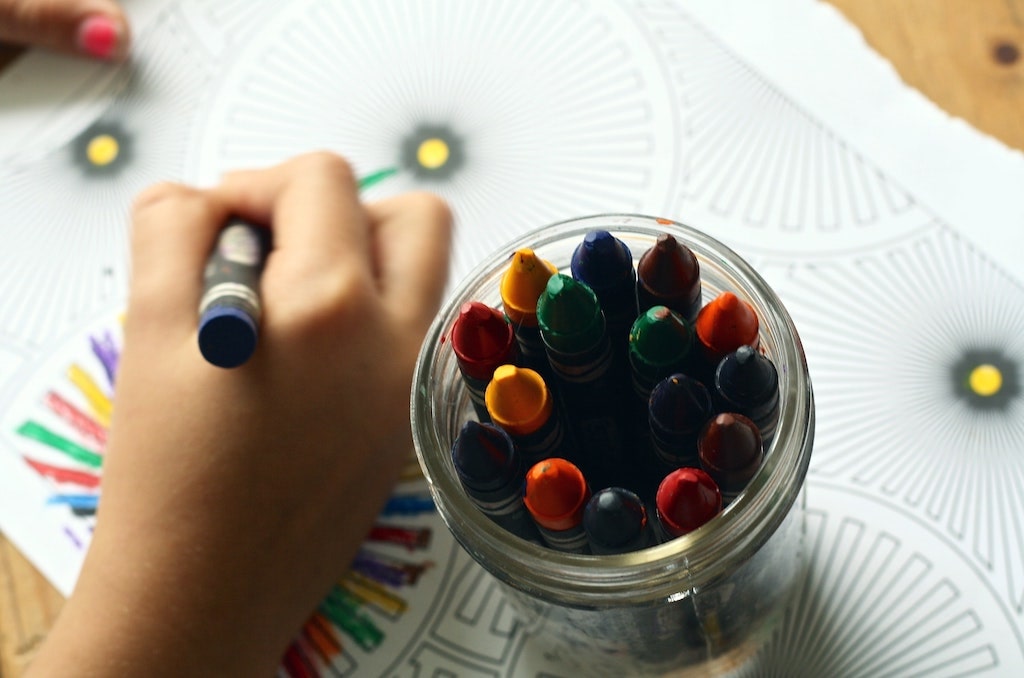 Kindergarten in Germany: Explaining the ABCs
Germany gave us the word 'kindergarten', which in many countries has been mistranslated to be understood as the first year of school. The actual German meaning of Kindergarten, however, is as an early-childhood education institution where children go from the ages of three to six. It is a place of play and socialisation which children attend regardless of whether they have two working parents or a stay-at-home-parent. Kindergarten is considered an integral part of German childhood and a formative part of early education. Most children attend a kindergarten from the age of three onwards.
Kindergarten in Germany can include a year of Vorschule (pre-school). Vorschule is usually child's final year of Kindergarten and during it they either regularly visit a school, or indeed spend their days in a room at the local school, which allows them to adjust to the new environment, practice catching a bus, and work on skills required for their first official year of school. Most children start school in first class (Erste Klasse) between the ages of six and seven.
SaveSave
But what is this word, Kita?
Kita is an abbreviation of Kindertagesstätte which roughly translates to 'day-care centre' and is often used interchangeably with Kindergarten although is not technically the same thing.
A Kita houses both Kindergarten children (3-6) and Krippe children (1-3) offering the option of half and full-day care for all ages.
Krippe means 'crib' in English and the Krippe babies are separate to the Kindergarten kids, but in the same house.
Some Kitas, but not all, also offer pre- and after-school care for young school students, up until the ages of 11 or 12. This is called Schulhort.
So, when someone talks about Kita, they are thus referring to a childcare establishment that offers day-care to children from the ages of 1 to 6 (or up to 12, if it is a Kita with after-school care).
When someone talks about Kindergarten in Germany, they are usually referring to kids from the ages of 3 to 6.
Some cities, like Cologne, use 'Kiga' as an abbreviation for Kindergarten, ie: a place for only three to six-year-olds without Krippe and without Schulhort, and Kita to refer explicitly to places with Krippe, Kindergarten and Schulhort.
The precise definition of what a Kita is and how it functions varies from state to state. The number of children assigned to each staff member also differs region to region. It is imperative you speak at length with the Kita of your choice and, when researching, do so specific to the area in which you live.
Speaking of staff members, those with whom you will have the most to do with at the Kita – that is, the people responsible for your child – are called Erzieherin (female) and Erzieher (male) which means 'educator'.
They are qualified in early childhood education, having either done an Ausbildung (apprenticeship) in early childhood education or having studied it at one of a number of Germany's tertiary education institutions dedicated to specific professions.
There might also be young people doing a Voluntary Social Year (Freiwilliges Soziales Jahr) in the kindergarten, or people doing their Praktikum (practical component of their studies).
Save