Transferring money to and from your home country is a necessity for most expats. Don't get ripped off by using your bank.
There's a much easier and cheaper way to send money to Germany, using peer-to-peer transfer services. Sign up with our partners CurrencyFair or TransferWise below, or check out the article to understand more about why they're the best option.
Remove any uncertainty.
Work out how much you'll receive in your target currency!
This interactive calculator widget from CurrencyFair gives you complete transparency on fees!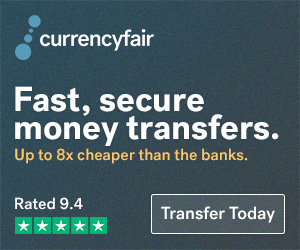 Currencies supported by CurrencyFair:
Inbound:
EUR – GBP – USD – CAD – AUD
AED – CHF – CZK – DKK – HUF
NOK – NZD – PLN – SEK – ZAR
Outbound:
All of the above plus: HKD – ILS – INR – SGD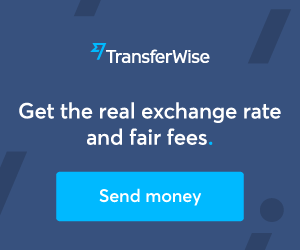 Currencies supported by TransferWise:
Inbound:
EUR – GBP – USD – CAD – AUD – NZD
BGN – BRL – CHF – CZK – DKK – EGP –
HKD – HRK – HUF – JPY – NOK – PLN
RON- TRY – SEK – SGD
Outbound:
You can also receive money in 25 additional currencies