Remove any uncertainty.
Work out how much you'll receive in your target currency!
This interactive calculator widget from CurrencyFair gives you complete transparency on fees!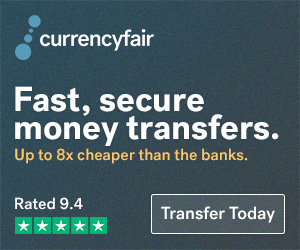 Currencies supported by CurrencyFair:
Inbound:
EUR – GBP – USD – CAD – AUD
AED – CHF – CZK – DKK – HUF
NOK – NZD – PLN – SEK – ZAR
Outbound:
All of the above plus: HKD – ILS – INR – SGD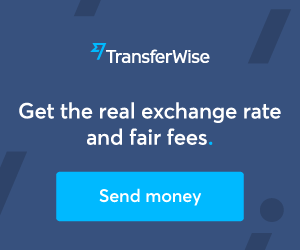 Currencies supported by TransferWise:
Inbound:
EUR – GBP – USD – CAD – AUD – NZD
BGN – BRL – CHF – CZK – DKK – EGP –
HKD – HRK – HUF – JPY – NOK – PLN
RON- TRY – SEK – SGD 
Outbound:
You can also receive money in 25 additional currencies
Transferring money to and from your home country is a necessity for most expats. Don't get ripped off by using your bank.
There's a much easier and cheaper way to send money to Germany, using peer-to-peer transfer services. Sign up with our partners CurrencyFair or TransferWise below, or check out the article to understand more about why they're the best option.