Freelancer Visa Germany
(Self-Employment) – Online Course
Everthing you need to know to successfully apply for the freelancer (or self-employment) residence permit to legally enable you to work on your business in Germany.
Whether you're looking to make Germany your permanent base, or you're a digital nomad seeking an easy way to get legal residency in the Schengen zone, this course will walk you through step-by-step exactly how to succeed with your application and get your residence permit!
Pre-Register your interest in our Freelancer Visa Germany course: No payment details required!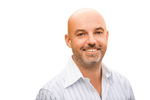 This must-have resource will answer all your pain points, virtually guarantee your application is approved, as well as saving you hundreds of €€€ on consultancy fees
Are you a Freelancer, or Self-Employed?
German tax law doesn't treat them the same. You need to know why, and then understand which one applies to you.
Applying within Germany vs. at a Consulate or Embassy abroad
Consulates and Embassies of German diplomatic missions abroad will not have the same process as applying for your Freelencer visa Germany within the country. But you don't have the choice where to apply.
Why is information online so contradictory?
There's a very simple reason why personal bloggers, or contributors to Reddit or Facebook Groups, seemingly contradict one another with their tips.
Common watch-outs and essential advice
Knowing the limitations of what you can do with this visa and planning accordingly can prevent a lot of bureaucratic hassle further down the line.
Case studies: Interviews with successful applicants
Interviews from freelancers and solopreneurs who have successfully applied for the Freelancer Visa Germany, both from within and outside of Germany.
Tax in Germany for the Self-Employed
Essential tips of what you need to take care of once you've got your visa!
Digital Nomads: is the Freelancer Visa Germany your best option?
A balanced critique on why it may – and may not – be the best option for you as a non-EU citizen seeking residency in Europe.