Job Seeker Visa Germany: Online Course
Everthing you need to know to successfully apply for the Job Seeker Visa Germany, which allows you to legally seek work in Germany for 6 months.
Save hundreds of dollars on immigration agency fees.
Get immediate clarity on whether it's right for YOU.
Insights and advice on the complete end-to-end strategy.
From pre-application stage, through submission, right the way through to arrival in Germany, to successfully applying for jobs and getting interviews.
Pre-Register your interest in the Job Seeker Visa Germany Course – No payment details required!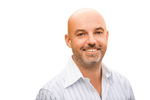 This must-have resource answers all the key questions in just a couple of hours. Ensure your application gets approved, save hundreds of $$$ on agency fees and avoid mistakes frequently made by sending sub-optimal job applications.
Proof of Funds? Blocked Account?
No more guessing. We'll explain exactly what they need to see in your application.
Will my health insurance be accepted? What do I need?
Lots of conflicting information. One easy answer. We'll also help you get covered with a recognised provider of health insurance for incoming students and job seekers.
Pre-work required to boost your application
There are a few critical, must-do things you'll need cover in advance of applying for the Job Seeker Visa Germany, to ensure your application isn't rejected outright.
Preparing your strategy before you go to Germany
Landing in Munich or Frankfurt without any solid leads or a cultivated professional network is a sure path to failure.
Your degree and CV won't cut it on their own
We'll ensure you have a stellar cover letter and CV, in the German format, with everything on it that recruiters will expect to see as standard.
Conversations with job seekers who actually went to Germany on a JSV
Real life examples of people who have successfully applied for the Job Seeker Visa Germany. Lessons learned and tips from their experiences.
Is it ACTUALLY worth it for the cost and the effort?
The JSV may not be for everyone. Get an honest evaluation of how employable you are, before starting down the process of potentially spending thousands on flights, accommodation and lost income you otherwise would've had from your job.
Why mindset is just as important as experience
How to approach your job search and what you need to do to influence and persuade recruiting companies that you're the best person for the job.
Next steps after you receive a job offer
GREAT – you've got your job offer! Now what? How to convert your Job Seeker Visa Germany into a residence permit, without the need to leave Germany.