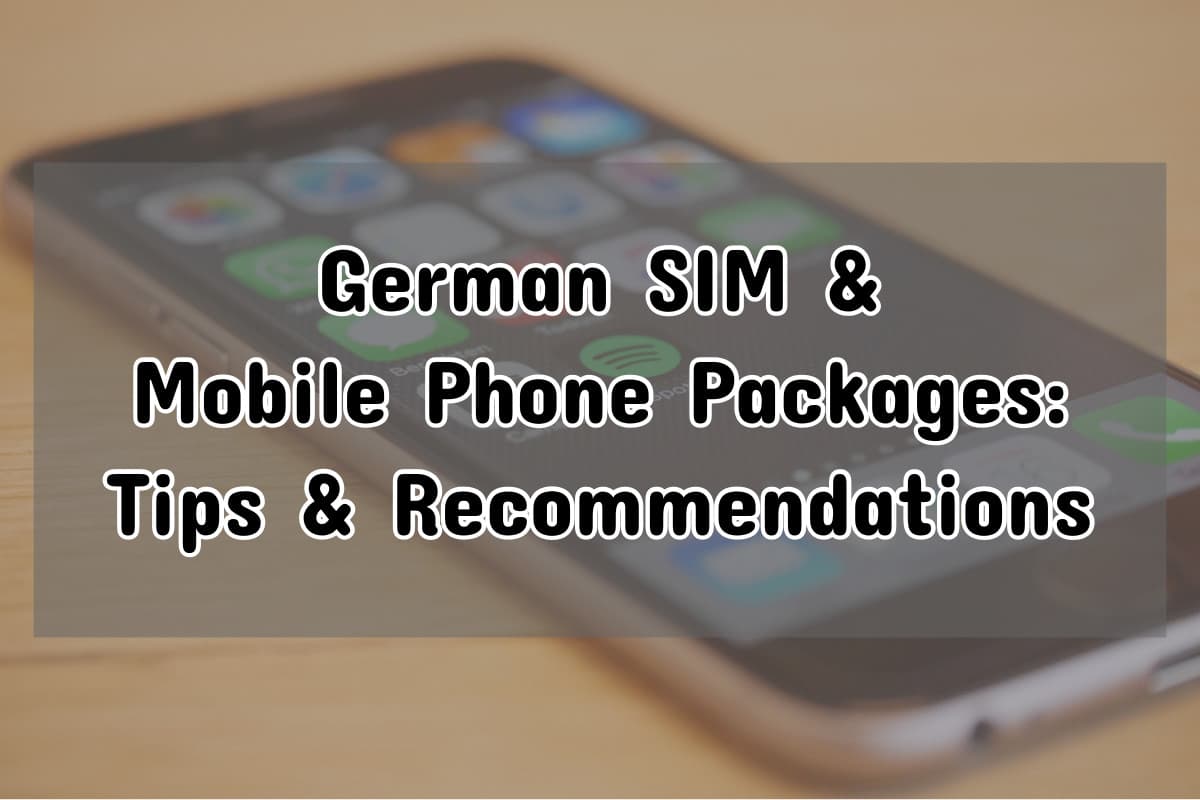 Last Update: 22.10.2019
Before we begin, there are a few things to bear in mind:
This is a constantly changing marketplace, and there are always new deals and products on the horizon. We will endevor to keep this article up-to-date! For complete transparency, I've indicated the last time the article was updated.
Our recommendations are a couple of paragraphs below, if that's all you came for and you need a quick answer without reading the whole article!
What is the right German mobile phone package for expats?
This guide's been put together with the needs of expats in mind.
With this I've made the assumption that internationally mobile people are less likely to want to bind themselves into long contractual commitments.
As such, I've not included fixed-term contracts here. After all, moving house can be the difference between great signal at home and one useless bar of patchy reception. And that's not something you'd want to commit to for 2 years.
It's worth noting that German mobile phone contracts are notoriously inflexible (much like German contracts in general). It's very hard to cancel them, even if you're leaving the country and can prove it.
With this in mind, I would strongly advise that you opt for a SIM-only plan. These are usually paid via direct debit, but you can cancel them with only one calendar month's notice, affording much more flexibilty than an iron-clad contract.
As such, all the call and data recommended below are SIM-only.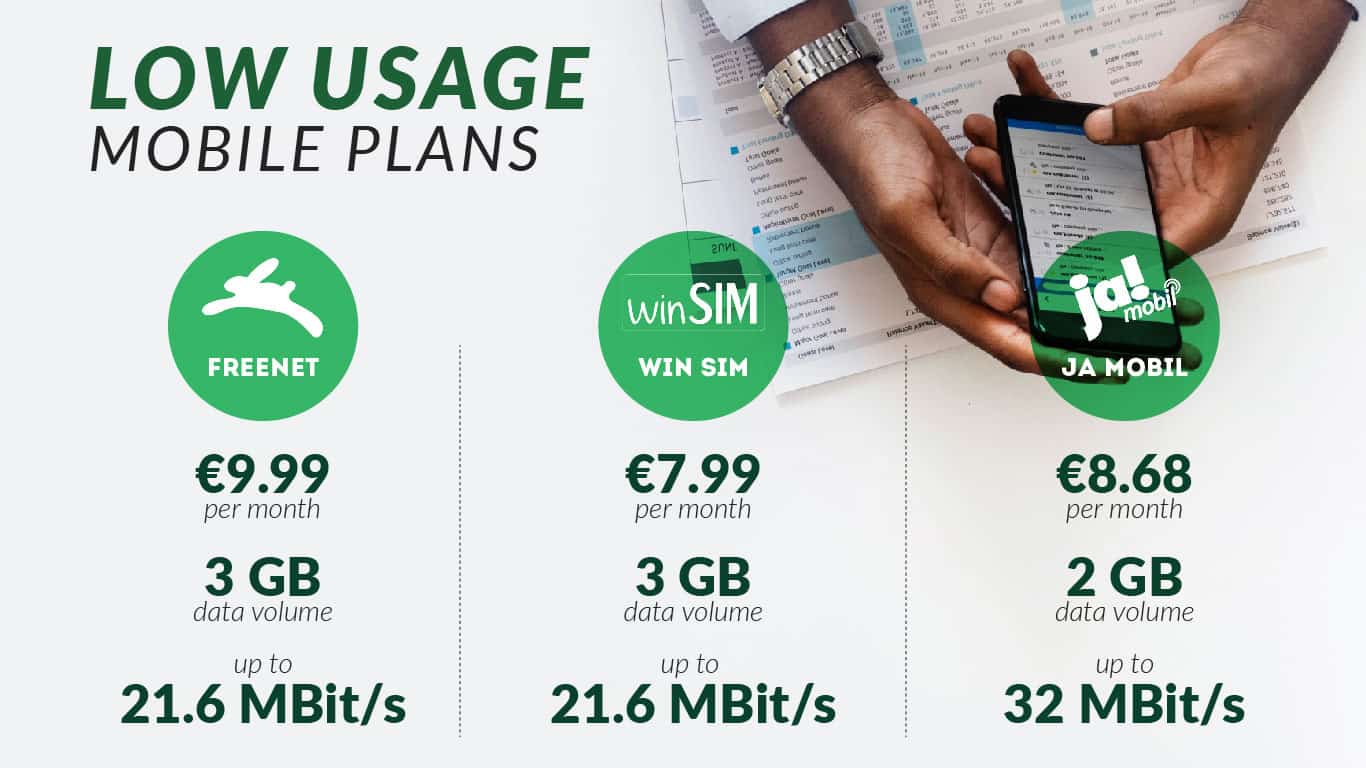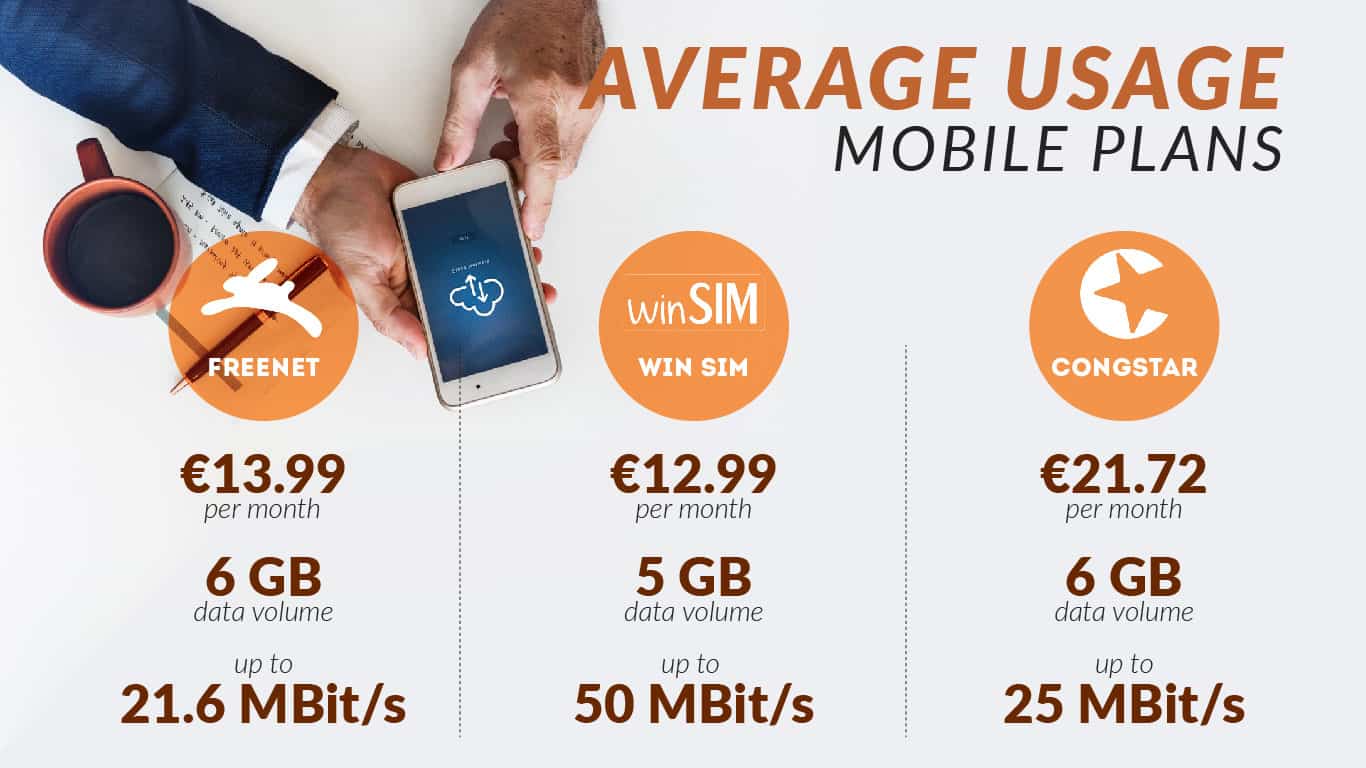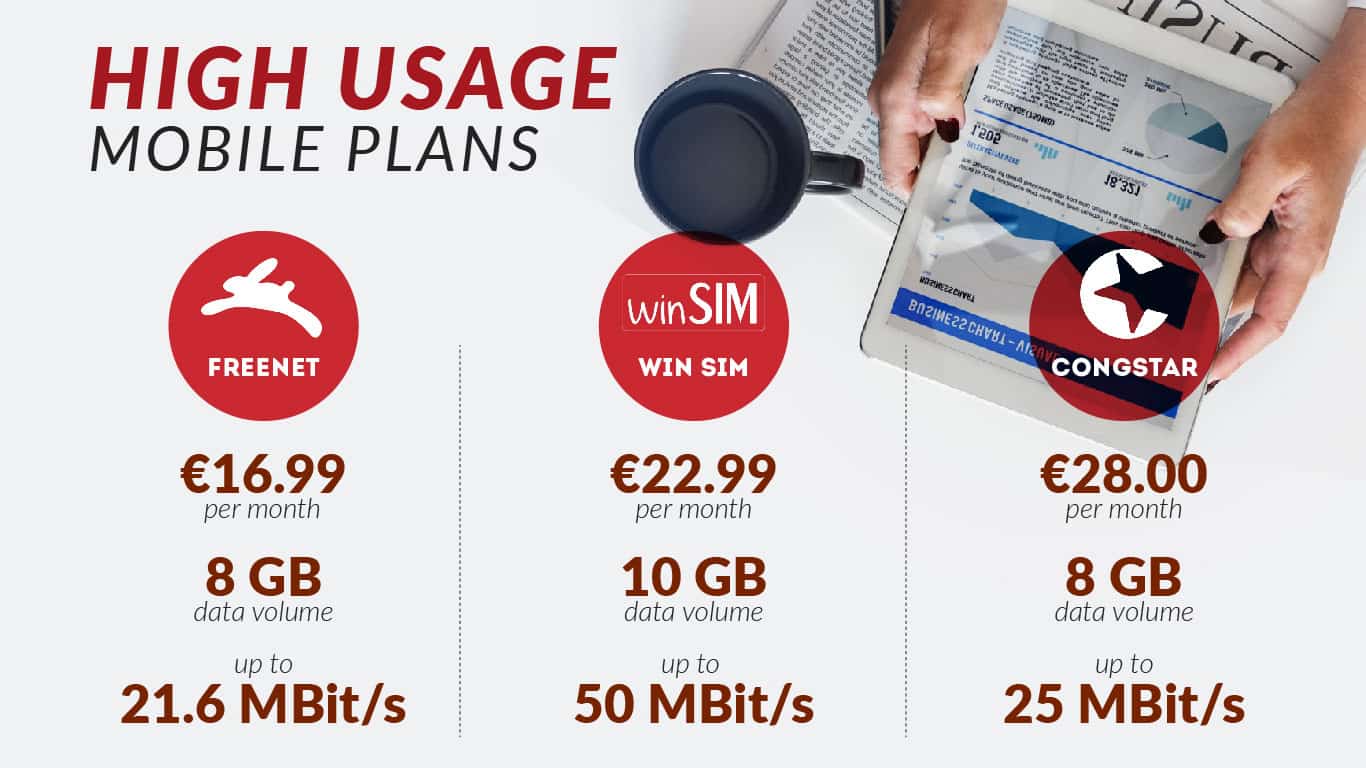 What you'll need
You must give a valid address in Germany in order to buy a prepaid German mobile phone SIM card.
There are ways round this, even if you've not found a permanent address yet, or you've not yet registered i.e. done your Anmeldung with city hall. You could use a PO box, the address of your empoyer, or a friend who can act as a care-of address for the SIM's delivery, for example.
If you're signing up to anything other than a prepaid plan, you'll also be subjected to a credit check on top of this.
A smarter move if you're coming to Germany from another EU country could be to buy a SIM card in that country before you get here. The rules probably won't be as strict as in Germany to get your hands on a SIM card, and this buys you a couple of months to get settled and sort out all the admin required to get set up with a German mobile phone package (up to 60 days roaming is considered "fair usage", so this should be ample).
How are German mobile providers different?
Well, first of all, their websites to sign up will all be in German. We walk you through signing up on winSIM's website though in the video below.
Now let's move on and get the other bad news out of the way first:
Compared to other countries, your German mobile phone package probably won't seem that great (unless you're coming from the US or Canada!)
This is particularly so when it comes to contracts.
A standard German cellular contract is 24 months, with no opportunity to cancel at your convenience.
And it gets worse.
If you don't cancel before this 24 month period is up, most contracts have an automatic renewal clause which immediately ties you in to another 12 months!
We therefore STRONGLY recommend not to sign a long-term contract and to go with post-paid options instead.
This is a pay monthly plan, automatically debited (so you don't have to keep buying prepaid cards or top up online). But, importantly, it allows you to cancel with 1 month's notice.
Unless you're making a lot of business calls to German landlines or mobiles, trust me,