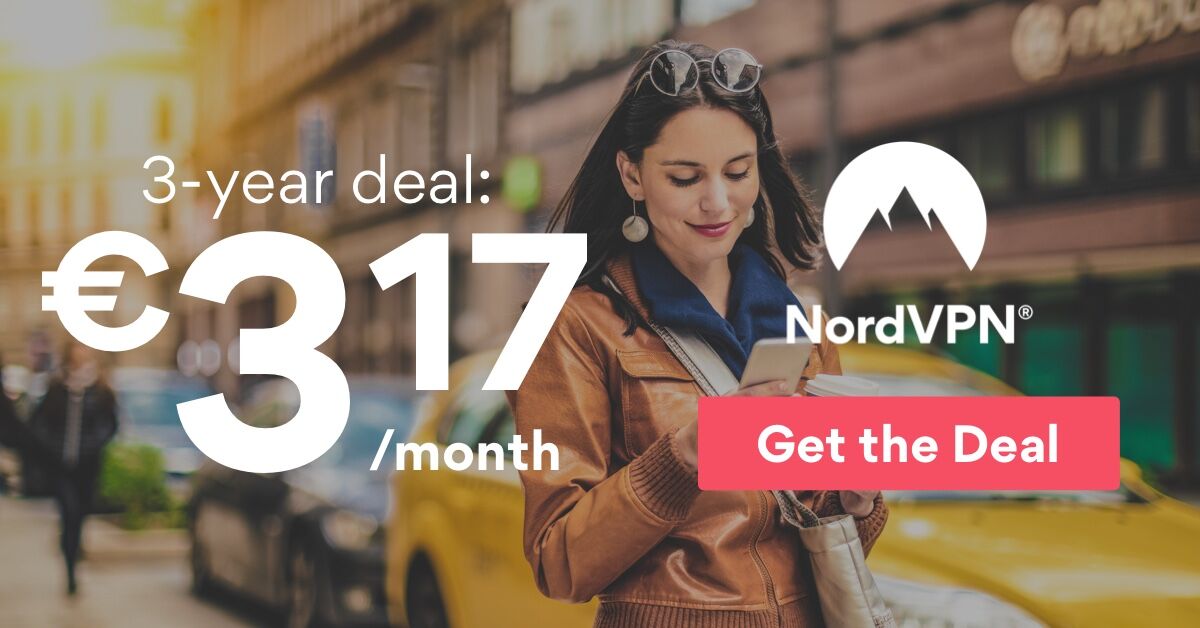 There are many things which make life in Germany great. But let's face it: TV in Germany definitely is not one of them. The choice and quality of programming is truly awful, even for those of us who are German speakers.
With on-demand shows available through services such as Netflix and Amazon Prime in Germany, with the option to choose the original language of a series ensuring you no longer have to endure your favourite shows being dubbed, English TV in Germany is no longer as tricky to access as it used to be.
Nonetheless, the question of accessing favourite TV programmes or stations from home still ranks as one of the most frequently asked questions in expat forums and Facebook Groups.
So, we've put together a list of options for those of you who aren't just content with watching movies and series, and instead want access to ye olde channels and catch-up TV from back home.
The best ways to watch English TV in Germany
The good news is YES, It's possible to access live English TV, as well as UK and US versions of Netflix, Amazon Prime and other popular streaming sites from the comfort of your Wohnung in Germany.
There are a lot of potential options….so let's take a look at each of the most popular (and legal) ones!
Click on the links to skip to a specific section:
SaveSave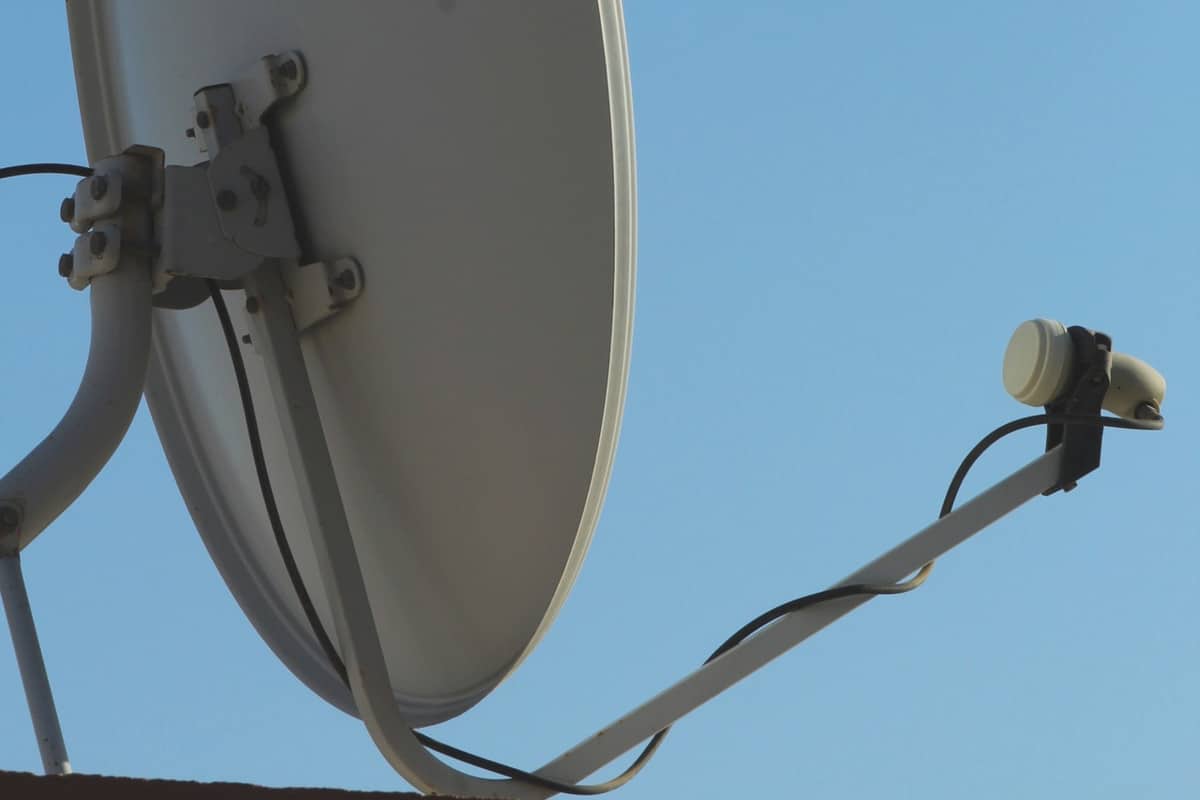 UK Satellite TV
Due to the geographical proximity of the UK to Germany, it's possible to receive British satellite TV signal in most of Germany, enabling you to watch English language TV without a paid subscription service.
East of Hamburg, Erfurt and Munich, however, this is not a feasible option according to the technical information listed on this German satellite TV site. It would seem that in these locations you'd need to have a dish the size NASA would use!
Contrary to popular belief (among Brits at least), you don't need a UK Sky Box and a pay TV subscription to do this.
It's possible to receive this for free. You just need:
A satellite dish installed correctly by a professional satellite TV installation company
It has to point towards the correct angle, and have a suitable, i.e. large enough, satellite receiver.
The core channels available using this option are broadly similar to the package offered on UK Freesat.
Getting this set up would cost upwards of €300 for a dish, receiver and cables plus the costs for installation and commissioning by a professional. This would vary depending on the type building and the ease of access for installation.
Other than the practicalities of getting it installed, the obvious downside of satellite TV is that you can't access on-demand services and home country streaming websites that would be available through a smart TV in your home country i.e. UK or US versions of Netflix and Amazon Prime.
Also, if anything goes wrong, then calling out a service professional to fix your dish isn't going to be cheap.
Advantages of satellite TV are:
Once it is installed, it's free.
You get many other channels other than those from the UK (depending on your set-up), so if you're learning another language it's a great, free resource.
With the correct package, you can also receive pay-per-view and subscription channels i.e. Sky Sports – but you'll need a UK address to use for billing.
SaveSave
Smart DNS and VPN
Both of these options enable access to various free and subscription "cord-cutting" internet TV services:
On demand / catch-up TV services from major TV networks (such as BBC iPlayer)
Popular content streaming websites auch as Netflix, Amazon Prime, Hulu, Apple TV
SaveSave
Smart DNS
Smart DNS uses clever technology to hoodwink specific sites and services into thinking you're in the same country or region where the audience they are selling their content to is located.
It's primary purpose is to open up the entire world's streaming video and musical content to you, regardless of your physical location and internet service provider.
It also works on Smart TVs, games consoles, smartphones and tablets, as well as on computers. Smart DNS's main constraint vs. VPN is that it is not as secure and is not anonymous.
The difference in cost between Smart DNS and VPN is about the price of a coffee each month, depending which package you choose. So it's probably not going to swing your decision unless your budget is very tight.
Hide my IP offers Smart DNS services which can be used by expats to hide your IP address for Windows or Mac OS, enabling you to receive American or English TV in Germany through your favourite catch-up or on demand service.
The downloadable step-by-step PDF guide attached explains in simple terms how to get a Smart DNS set up with Unblock Us.
Advantages of using Smart DNS from Hide My IP are:
It's the cheapest overall of all the options in this post at just $34.95 per year.
Easy to set up and install with no technical expertise.
Watch on smartphone, tablet, laptop and smart TV.
Catch-up, streaming and on-demand TV services such as BBC iPlayer, Netflix, Amazon Prime and Apple TV can also be accessed.
SaveSave
VPN
VPN (Virtual Private Network) fulfils exactly the same purpose and allows the same benefits as Smart DNS, but works using different technology.
The advantage VPN has over DNS is that it provides numerous extra security and privacy benefits. You connect to a server in a specific country.
Once you've done so, the websites you access think you're connecting from that country, so you can watch English language TV in Germany because the provider thinks you're accessing it from the UK, US or wherever.
VPN also works on Smart TVs, consoles, smartphones and tablets.
The main constraint of VPN when compared to Smart DNS is that you require a separate VPN for each country's content that you wish to access.
NordVPN is one of the few providers that unblocks all major streaming services like BBC iPlayer (for BBC News and BBC Sport), Netflix, HBO, Hulu, SlingTV, RokuTV, and many more.
NordVPN was also recommended as best VPN overall by industry publication TechAdvisor.
Advantages of using a VPN from NordVPN are:
Easy to set up and install with no technical expertise.
Extra security compared to using a Smart DNS service.
Watch on smartphone, tablet, laptop and smart TV and depending on the package.
Catch-up, streaming and on-demand TV services such as BBC iPlayer, Netflix, Amazon Prime and Apple TV can also be accessed.
FilmOn
FilmOn is an internet TV streaming service which offers live English language TV in Germany from over 500 channels (mainly in the UK and US), as well as a streaming service of movies and Pay TV options. The streaming content is much less comprehensive than Netflix and Amazon Prime but the advantage is that this offers everything in one place for more casual users.
This used to be a favourite for expats to access English TV in Germany because the basic package was free up until early 2017. Since they have put a paywall behind all of their services, however, it has become less attractive from a cost perspective compared to other options listed here.
At €19.99 per month, or €199 for a 2 year package, FilmOn only really makes sense if you want to use this instead of, rather than in addition to, your favourite on-demand streaming service.
I haven't used it myself other than testing that the 2 minutes' trial of free content is available and works, so I can't really comment on personal experience behind the paywall.
Advantages of FilmOn are:
Simplicity: No software to install. Go to their website, pay your subscription and start watching.
You have live TV as well as streaming services TV in one place, so you don't need an additional subscription to Netflix or Amazon Prime.
Recording feature (like with set-top boxes back home) for up to 10 hours of high definition TV.
SaveSave
Disclosure: Some of the links contained in this article are affiliate links, meaning we receive a small commission for any sales which result from these clicks. This does not in any way affect the price you pay for of any of the products or services. Thank you for supporting us - we appreciate it!
Looking for helpful content on another topic?