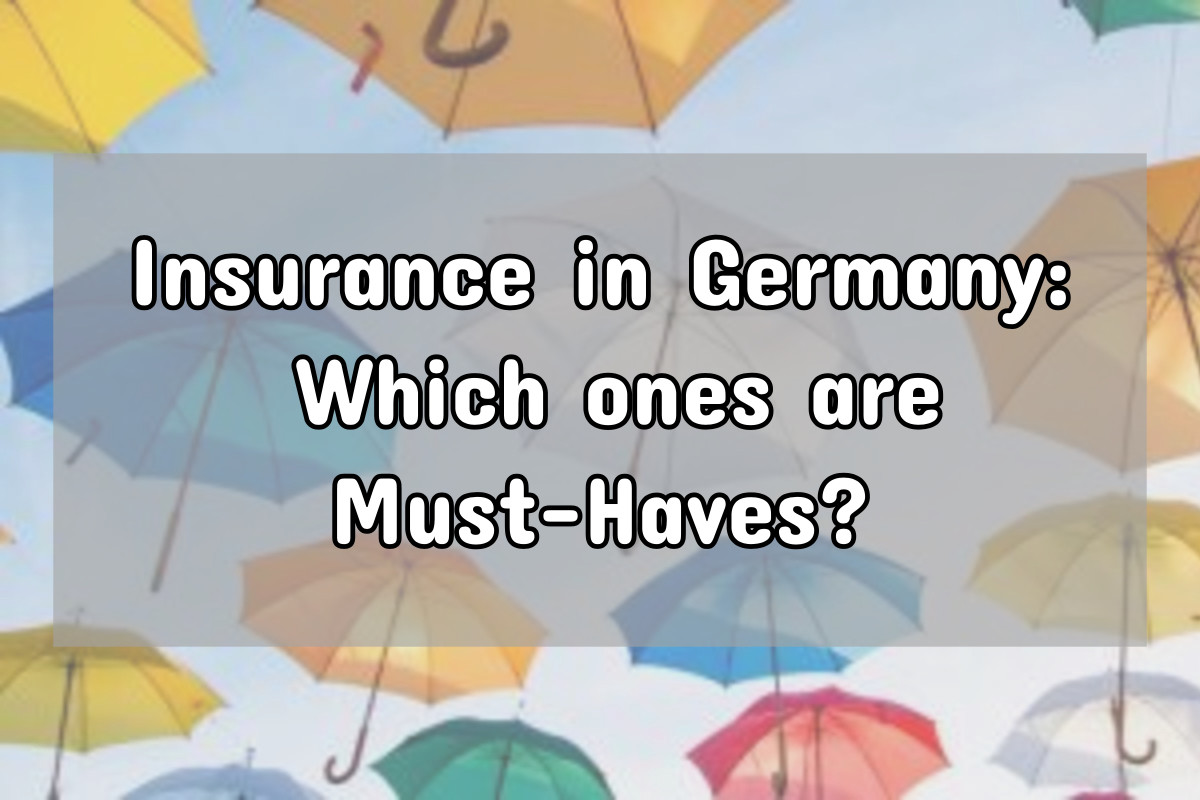 Insurance in Germany is a HUGE industry.
Germans seem to love their insurance almost as much as the British enjoy talking about the weather. I often joke that given half a chance, a German would insure his shower curtain against water damage.
Although this is obviously a bit of an exaggeration, it is important to remember this:
Germans by nature tend to be more risk-averse, and as such may feel more at ease being insured against some of the less probable misfortunes in life than other nationalities do.
If you're looking for information on health insurance, we've got this covered in these 3 articles!
How The German Healthcare System Works
Public vs. Private Insurance: Pros and Cons
Health Insurance in Germany for Freelancers and Self-Employed
Insurance in Germany: Separating the must-haves from the don't-bothers
If that helpful employee at the bank (who earns a meaty commission from selling you insurance), recommends an "essential" list of insurance products in Germany, the chances are that most of them are at best useful but not an absolute must have.
Ask yourself:
"How likely is this to happen to me?"
"What are the potential consequences for my loved ones?"
These should always be the best way to evaluate whether or not a specific insurance product is necessary.
So, with that word of caution said and done, let's take a look at the most common types of insurance out there, as well as the next steps to take if you wish to apply for cover or inform yourself further about these products.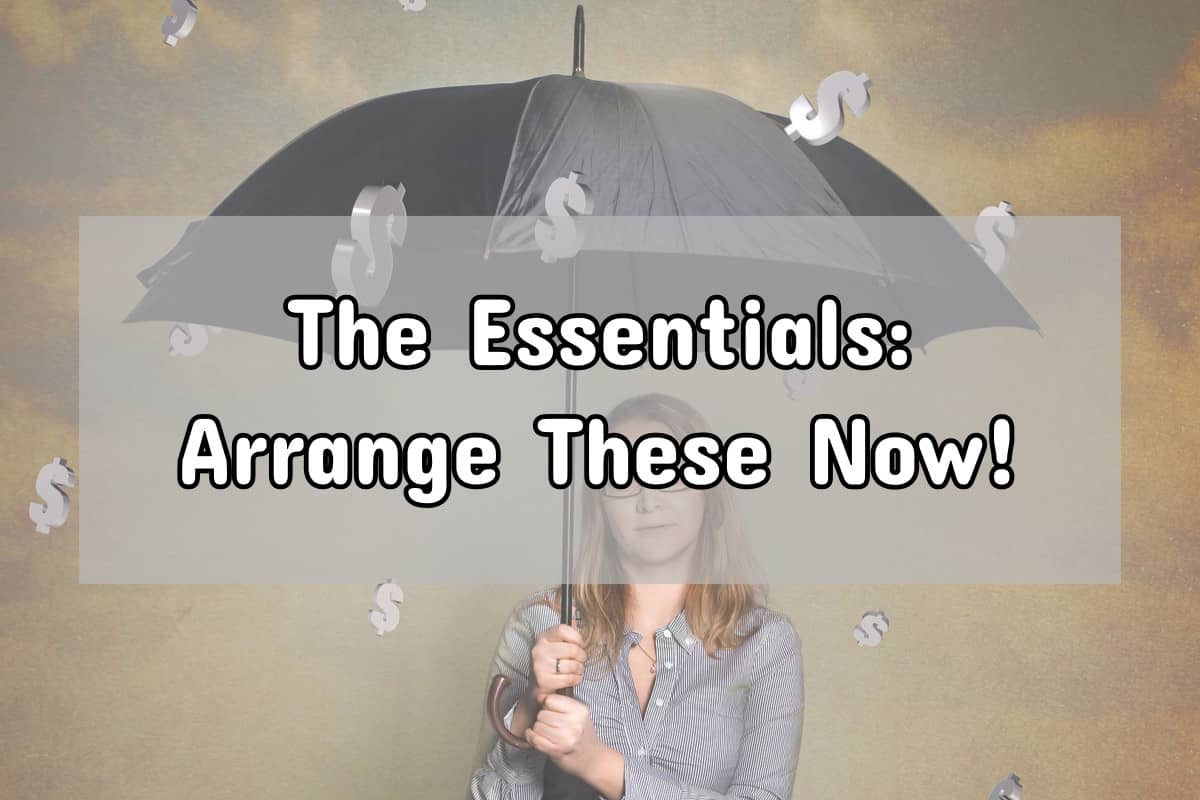 Hausratversicherung (Home Contents Insurance)
This is a general home contents insurance policy and, just like in your home country, there are varying degrees of cover that you can take out.
If you live on the ground floor, or in a large building with lots of comings and goings, or in a shared flat (WG), or in a dodgy area, then you are more at risk to theft or break-ins.
My advice would be that this is an absolute must. For anyone else, I would also strongly recommend at least a basic policy.
Many home contents insurance policies will also cover you as a tenant for any damage caused to the landlord's property (water damage for example) which your landlord may try to claim from you in excess of your security deposit. Definitely check whether this is included!
When you consider the relatively low cost of taking out a contents insurance policy, it's a no-brainer.
With our partners at Coya and Lemonade, you can apply online 100% in English and have a completely flexible insurance policy that you can cancel at any time.
Almost every other German insurer does not offer this flexibility!
With Coya, you also get a €15 rebate on your first year's cover.
Haftpflichtversicherung (Personal Liability Insurance)
This one really is a no-brainer.
In Germany, it's easy to claim damages from individuals for financial losses caused by their actions, regardless of whether or not the damage was deliberate.
We cover this in more detail in our other article on liability insurance.
With our partners at Coya and Lemonade, you can apply online in English and have a completely flexible insurance policy that you can cancel at any time.
Almost every other German insurer does not offer this flexibility!
With Coya, you also get a €15 rebate on your first year's cover.
If you're wondering why we recommend Coya and Lemonade, there are 3 main reasons:
1 – Ease of applying – website is easy to understand and 100% in English. Coverage is next day without the need to sign forms or send paperwork by "snail mail".
2 – Unlike most other insurers, there are no sneaky clauses which automatically renew your policy and only allow you to cancel your policy once a year.
3 – Ongoing correspondence and documentation is in English, including any online chats with their customer service.
Fahrradversicherung (Bicycle insurance)
Definitely recommended if your bike is worth more than a couple of hundred Euro and you use it as a regular form of transport.
Bike theft is sadly a major problem in larger German cities and university towns, and the Polizei are usually pretty uninterested in tackling it. The chances of you getting your two-wheeled friend back are very slim indeed.
Most home contents insurance policies will only cover theft of a bicycle from outside your home / cellar between 06:00 and 22:00. In other words, almost useless.
It is possible to get bike insurance cover for around €5 per month, depending on the policy and the value of your bike. If you're regularly locking up your bike in and around town and you use it as a means of transport rather than just for recreation, this is an absolute must.
Handyversicherung (Mobile Phone insurance)
No need to say any more on what this one is. Everyone knows somebody who goes through mobile phones faster than toilet paper!
The main watch-out here is that mobile phone providers / stores will usually offer you a pretty crappy deal when compared to other policies out there on the market. Buyer beware, and definitely do your homework before taking out insurance with your contract provider.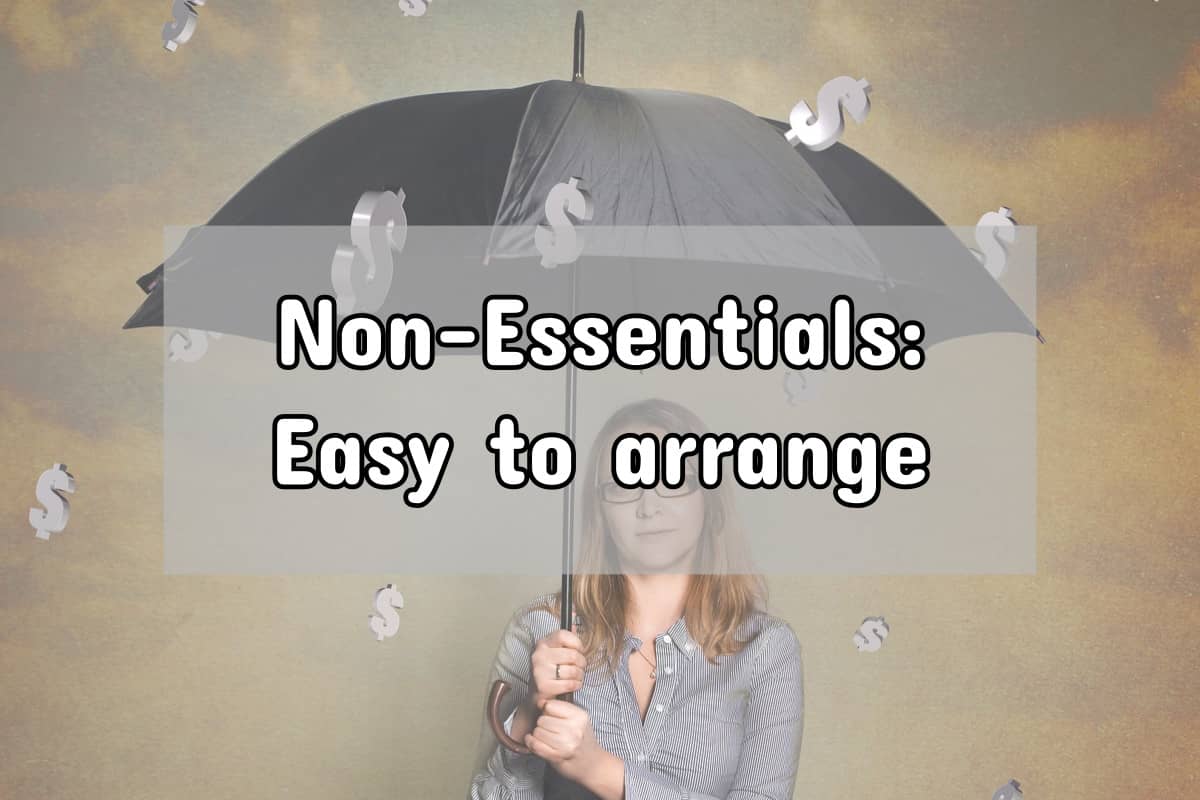 Rechtsschutzversicherung (Legal Insurance)
Legal insurance covers you for any procedural costs you might have to pay for consultation and advice from lawyers, or even legal costs for having to resolve a dispute in court.
There are all sorts of cover available, the most basic of which covers general legal insurance for everyday situations. This can be purchased for less than €10 per month.
It gets gradually more expensive the more you add on.
Covering disputes with your employer or for road traffic offences are usually fairly cheap add-ons, whereas disputes with neighbours or your landlord tend to be more expensive extras (usually because they are more complex = more working hours for your lawyer!).
I would suggest this is a very useful but ultimately not an absolute must-have insurance.
If you're freelancing or running a small business, however, you will definitely need legal insurance to cover your business activities.
Hunde-/Pferdehaftpflichtversicherung (Horse / Dog Liability Insurance)
Personal liability insurance does not cover damages caused by your pet to any person or property. You'll need this in addition if you have pets.
Yes, I kid you not, this is a real insurance product.
Unfallversicherung (Personal Accident Insurance)
This one is sometimes offered by employers as a staff perk. You should also check with your employer what the policy is for cover when you are on business trips if travelling is a requirement of your job.
Some of the cover offered by this insurance is also covered by insurance against incapacity or long-term sickness (see below). The main difference here is that this insurance protects you in case of an accident, especially in free time or sport activities, as opposed to an illness. There are many different policies and grades of cover and it requires extensive research to identify the correct policy, should this be of interest to you.
Personal accident insurance may be especially relevant if you participate in hobbies which have a higher than average risk of accidents, or if you are reliant on being in good physical health for your job.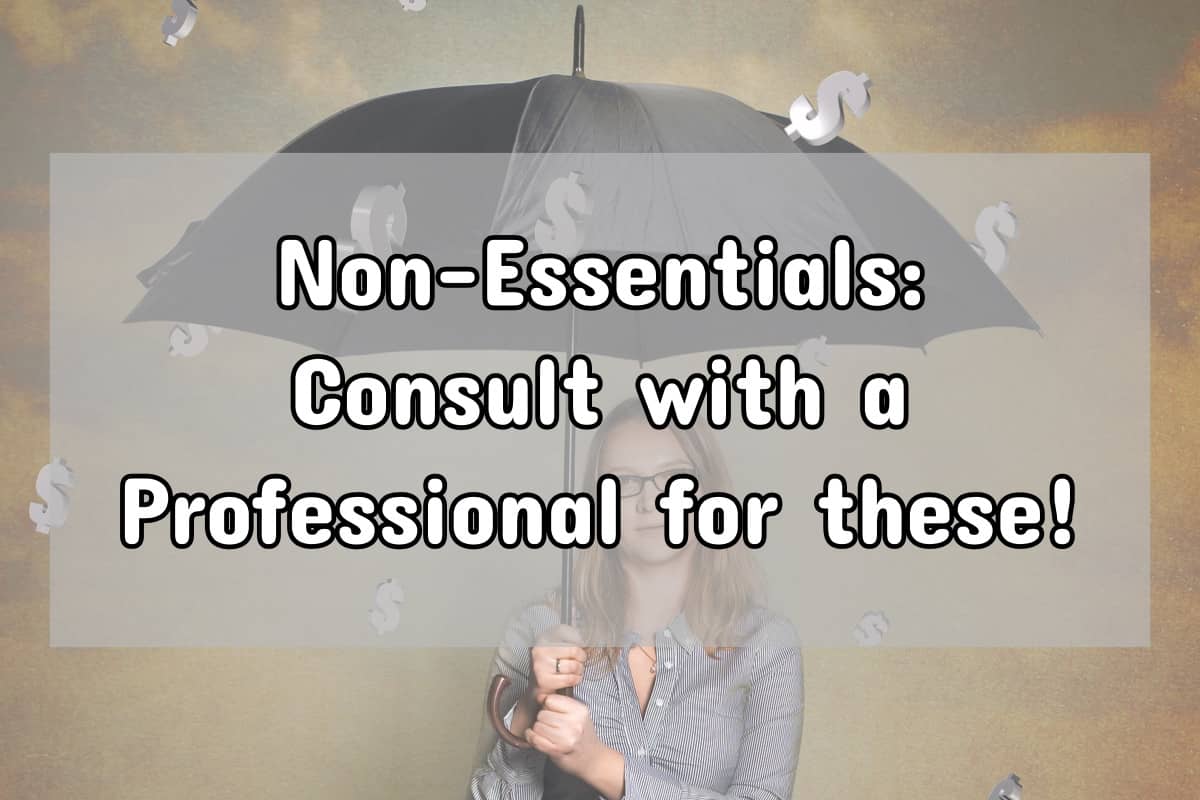 Berufsunfähigkeitsversicherung (Incapacity To Work Insurance)
Try saying that one after a few beers!
Berufsunfähigkeitsversicherung (literally translated as incapability to work insurance) is there to cover you in case an illness, disability or accident renders you incapable of working for a significant length of time.
This can be anything from covering a small gap when your statutory or employer's sick pay runs out up until the time you return to work, all the way through to permanent incapacity and a supplementary income to any state pension you would be due.
Pensions are not a universal benefit in Germany, and what you would be due depends to a large extent on how much you have contributed into the German social security system over your working life.
If you're planning on staying in Germany permanently, this one is definitely something to consider. It really depends on how risk-averse you are, your age, general level of physical and mental health, and how physically demanding your job is.
Private Rentenversicherung (Private pension insurance)
This one is also another topic within itself, and is far more complex than the scope of this article.
All I will say here is that the current state pension system is based on a social contract of the current working population funding those who are currently in retirement. This raises some serious issues:
The demographic pyramid and fertility replacement rate in Germany makes for pretty worrying reading.
It is highly unlikely that the positive effects of immigration will completely plug this gap, whatever the optimists say.
The major political parties do not have the appetite to completely and radically reform the current set-up.
Whether you take out a private pension, or instead decide to invest in gold, bitcoin or real estate, I would strongly recommend that you don't depend on your sole source of retirement pension being what "Papa Staat" theoretically promises you.
I genuinely believe that anyone under 40 cannot rely on this as a source of retirement income.
Risikolebensversicherung (Life Insurance)
Life insurance in Germany works in a similar way as it does in most developed economies.
It's something that is likely to be of interest if you are leaving behind a partner, dependent children or others who may be financially dependent on you in the case of death. Otherwise it is not something most other people would really need to consider as a must.
This is a complex topic which is beyond the scope of this article. Speak to a specialist financial advisor if you are seriously considering taking out life insurance in Germany.
Pflegeversicherung (Care Insurance)
This is an add-on to most private health insurance policies, covering cases where you require care assistance in old age. If your move to Germany is not likely to be permanent, it's unlikely that you need to worry much about this.
Something which may be worth considering though is an offshoot of this insurance, which covers care costs associated with being rendered disabled.
DISCLAIMER:
This is meant to act as a guide and to point you in the right direction in terms of where your priorities may be. You should inform yourself adequately before making decisions which could influence your future financial situation. Speak to an insurance professional if in doubt.
Live Work Germany is an affiliate of Coya and Lemonade as such earns a modest commission from any insurance Germany sign-ups generated through this article. This has no bearing whatsoever on the cost of your insurance.
Disclosure: Some of the links contained in this article are affiliate links, meaning we receive a small commission for any sales which result from these clicks. This does not in any way affect the price you pay for of any of the products or services. Thank you for supporting us - we appreciate it!
Looking for helpful content on another topic?