Driving license translation is a great example of when a certified translation is necessary.
Your home country license must be translated by somebody who is certified as being a translator.
LingoKing can offer this service in all of the major languages of the world, 100% online and easy to submit your documents. Independent freelance translators or small translation agencies typically only specialise in 1, maybe 2 languages.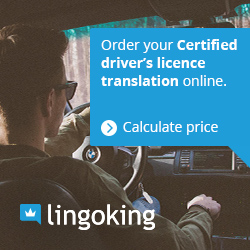 What is a certified translation in Germany – and when are they necessary? This short video will explain everything!
Translation of a standard contract is an example where you don't need a certified translation. LingoKing also offers this as a one-stop shop, in multiple languages.
The translation of the contract is for the benefit of your business, customer or your own personal needs. You don't need to present the contract to a government body.
Certified translations (usually) are only required for translation needs which are linked to civic or official bureaucratic processes