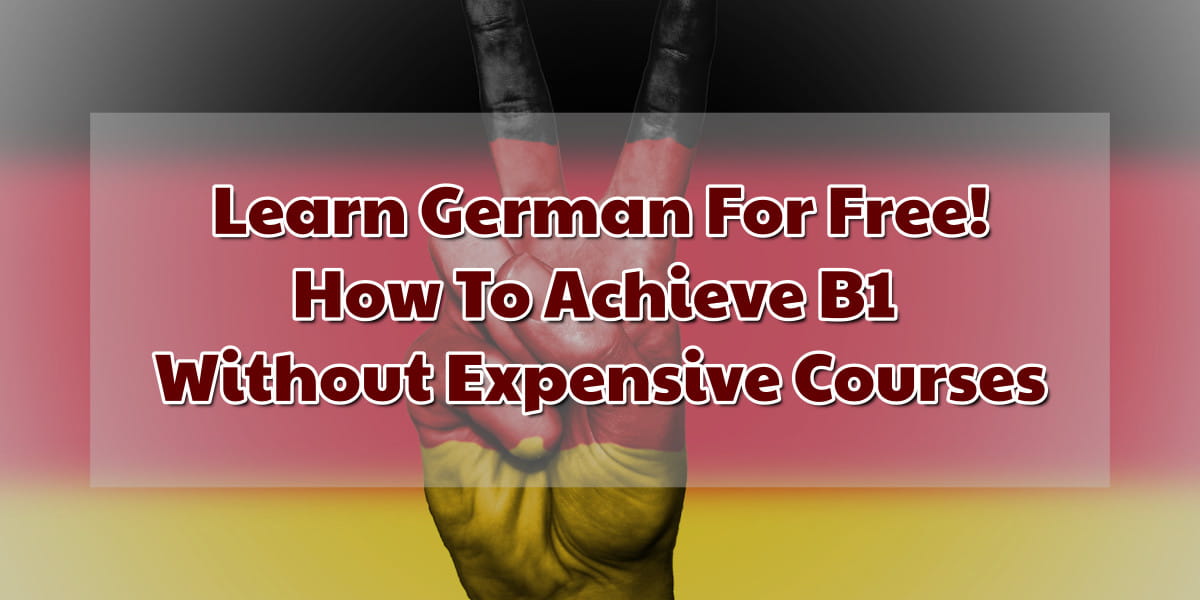 Learn German For FREE! (How To Reach B1 Without Expensive Courses)
If you've been battling with this and have not learnt much (or any) German yet, here are a couple of videos related to this topic which will hopefully convince you that:
a) yes, you DO need to learn in most cases, unless you're just here in Germany for a short time; and
b) the only thing preventing yourself from doing this is YOU! Not your job, not your kids, not your social commitments…it's definitely possible!
Before we run through the various, excellent free ways you can learn German using Podcasts, Apps and YouTube, there are also a couple of fantastic resources available to you for more personalised distance learning. These are hugely valuable to take you that next step further, and are well worth the small investment. 
We cover these at the very end, but if you don't want to wait until then, check out Skillshare's 2 month FREE trial for access to ALL of their online courses, and register FREE over at Preply to explore their 1:1 virtual private tuition opportunities.*
Admittedly, these are not free to use over a period of time, but like most things in life, if you want to take something seriously then it usually requires some kind of investment or commitment on your part.
* These are affiliate links, which means I earn a small commission from any sales. This has no effect on the price you pay for the services, and helps keep the site running without ads.
SaveSave
SaveSave
Learn German Podcasts: 12 Essential Resources To Check Out
Podcasts are a fantastic resource simply because they are so versatile. You can take them everywhere because our phones go everywhere with us, just like learning via Apps.
So, you can use these 12 podcasts whilst commuting, at the gym, or even ironing, or cooking dinner. Which all means turbo-charging your day and turning idle time into a learning experience.
Stop looking at cat videos on Facebook, and get studying instead!
Here are 12 great podcasts which can help you to learn German for free.
All links are to iTunes. If any of these are not downloadable via Android, just drop me an email and I will update the post to reflect this. Thanks!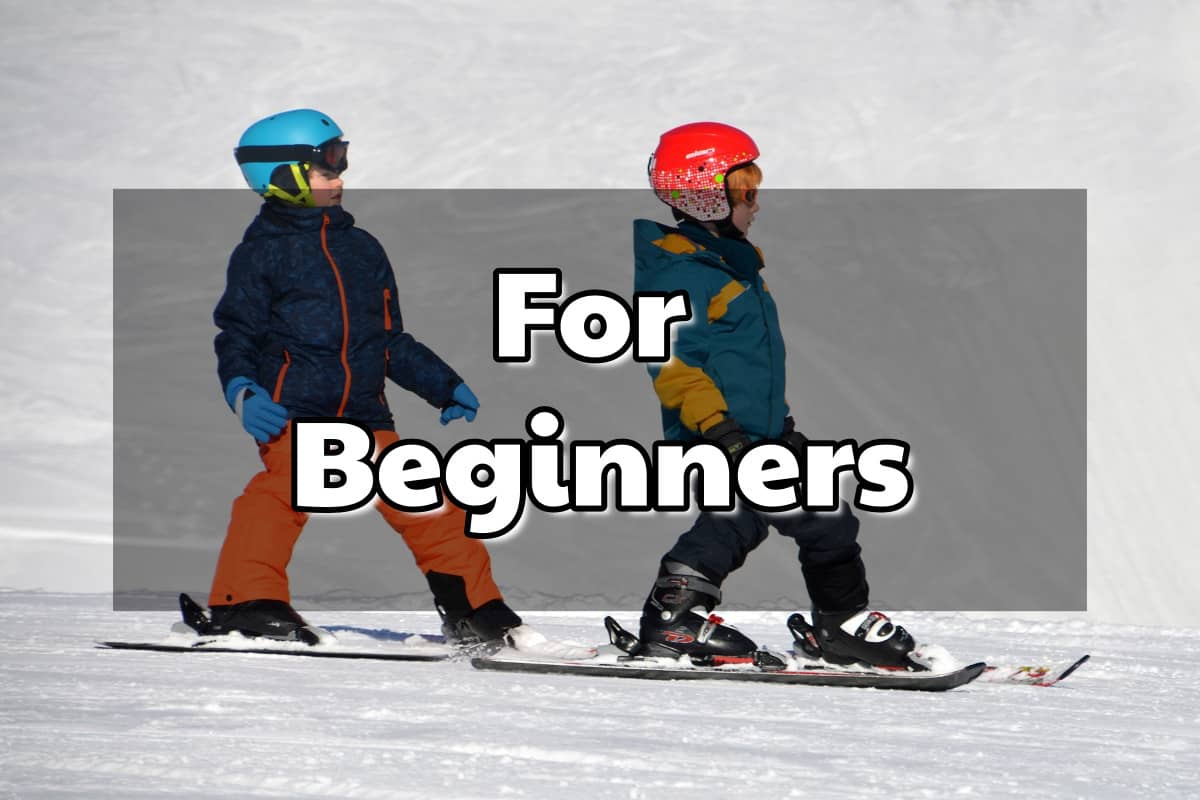 For Beginners
These resources range from those suited to absolute beginners, as well as a couple for those who already have some basic grasp of the language and are looking to extend their vocabulary and grammar outside of a formal classroom environment.
A great place to start for absolute beginners. As the title suggests, this is more about learning essential phrases and doesn't touch on anything grammar related, such as verb conjugation and sentence structure. A good audio complement to your general phrasebook or dictionary app.
For most language learners, grammar is the toughest challenge and German can be pretty unforgiving for native English speakers, with several grammatical structures which seem completely alien to us. This is a good resource as an introduction to some of the common topics you'll need to grasp in German grammar if you want to be clearly understood, especially in written communication. It can be a bit dry at times but the concepts are well explained in an easy to understand way.
The 101 series is a popular podcast series also available in several other languages. This is great for a quick bite-sized portion of German on your way to work. Also contains some episodes with videos. A good mixture of vocabulary, grammar and trending topics.
Brought to you by the same people behind One Minute German, this looks at more idiomatic phrases in the German language, and is also aimed at complete novices.
Another learn German podcast aimed at complete beginners, narrated in English and very similar in content to number 1. They only made 10 episodes, so you should be able to tick this one off your list during a regular week of commuting or a couple of gym sessions.
One of many fantastic learn German podcasts which Deutsche Welle offers for learners of all levels. Their resources are head and shoulders above anything else you can find kostenlos on the web for learning German. Probably not surprising when you consider their budget compared to other players in this space. This podcast covers a broad range of basic grammar and useful vocabulary for everyday situations. Aimed at beginners.
This podcast, although aimed at beginners, is more suited to those with a little bit of immersion and practice. Perhaps those already living in Germany with a grasp of some simple vocabulary and verb conjugation. The content goes beyond simple phrases and is more geared towards basic conversations.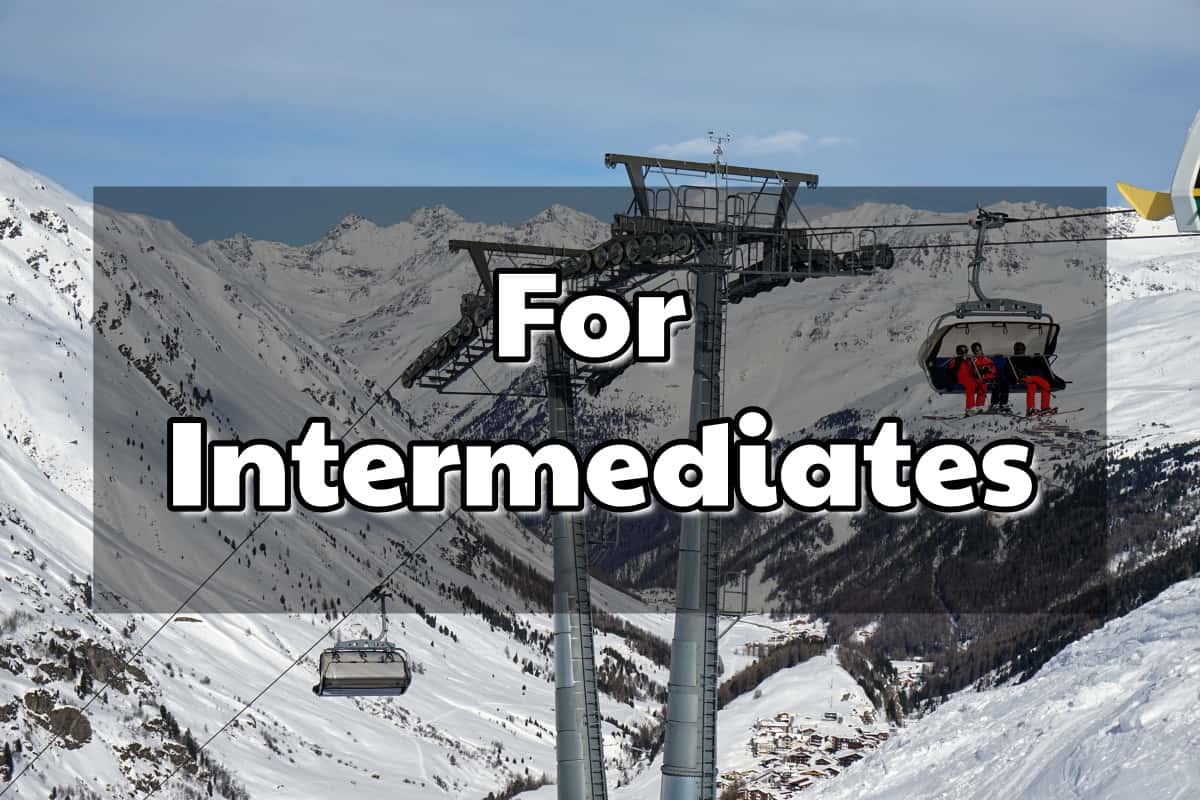 For Intermediates
These podcasts in my opinion all assume a level approaching B1 or above, and thus contain more content exclusively in German. Perfect for those of you who struggle with people talking too fast in real life, and want to listen to native speakers speaking slower than they would do in everyday conversation, or on the radio and TV.
Short episodes of 5-10 minutes, aimed at intermediate-advanced learners with slowly spoken reports on various topics. Broadcast completely in German. There is a huge amount of content in the back-issue library, with over 100 episodes to keep you busy, as well as a few episodes sprinkled in-between which are aimed at absolute beginners.
A fabulous resource which gives video and bilingual subtitles to each cast. This podcast is pitched at intermediate learners and through its format, focuses on comprehension and vocabulary building. These are short bite-sized episodes which are great for when you don't have much time on your hands. Another neat feature is their series of episodes which give content relevant towards the German citizenship exam (Einbürgerungstest).
Exactly what it says it is: Slightly longer than most learn German podcast episodes out there at about 20 mins per episode. This is a cool format for lower-intermediate learners. It gives an English narrative mixed in with some longer German conversation for those not yet comfortable with following 100% narrated audio in German. It also mixes in some grammar topics in a less dry way than many other resources out there.
Podcast from the Goethe Institut aimed at intermediate-advanced learners with interesting topics spoken slowly. Broadcast completely in German, it's similar in content to Slow German. The Goethe Institut also has extensive resources to rival the cyberspace offerings of Deutsche Welle for learning German online.
This one is the new kid on the block, only started up in December 2016. Very short episodes of approx. 3 minutes. Aimed at lower-intermediate learners and narrated completely in German.
But we're not QUITE finished there….
For those of you who didn't read my original motivational post to give you all a gentle push on your language learning journey, this podcast is also full of tips and advice for language mastery. If the struggle is real, subscribe to this for that extra perspective and pep-talk. I strongly recommend this as a side-dish to the other podcasts to keep things on track and maintain your motivation.
SaveSave
Learn German Apps: 15 Great Resources To Help You
If you have Podcasts, Apps and a bit of motivation along the way, the only missing ingredient is an environment in which to speak the language regularly!
Here are some German learning Apps covering different aspects of language learning. Most of them operate on the "freemium" model, and therefore can be used if you're determined to learn German for free!
For those of you who don't mind spending a few Euro on an App (think how much value you get compared to buying coffee each day), it's definitely worth making the investment and purchasing a couple of these.
I've picked  Apps which should appeal to both beginners and more intermediate learners, and a selection of both pure vocabulary and grammar reference Apps, and Apps offering a more interactive learning experience. Unlike the podcasts above, there is less of a separation between beginner and intermediate here, as these are divided by section.
We give you plenty of options to mix and match here, from dictionaries, vocabulary & declension, listening and speaking practice, right through to the dreaded grammar exercises and verb conjugators! Finally, we recommend a couple of more generic language learning Apps.
Let's get started.
NOTE: The screenshots are from my App Store account in Germany. I assume that all of these are available on Android but I have not checked every one of them. Please leave a comment if any of them are not so and I will update the article. Thanks 🙂SaveSave
SaveSave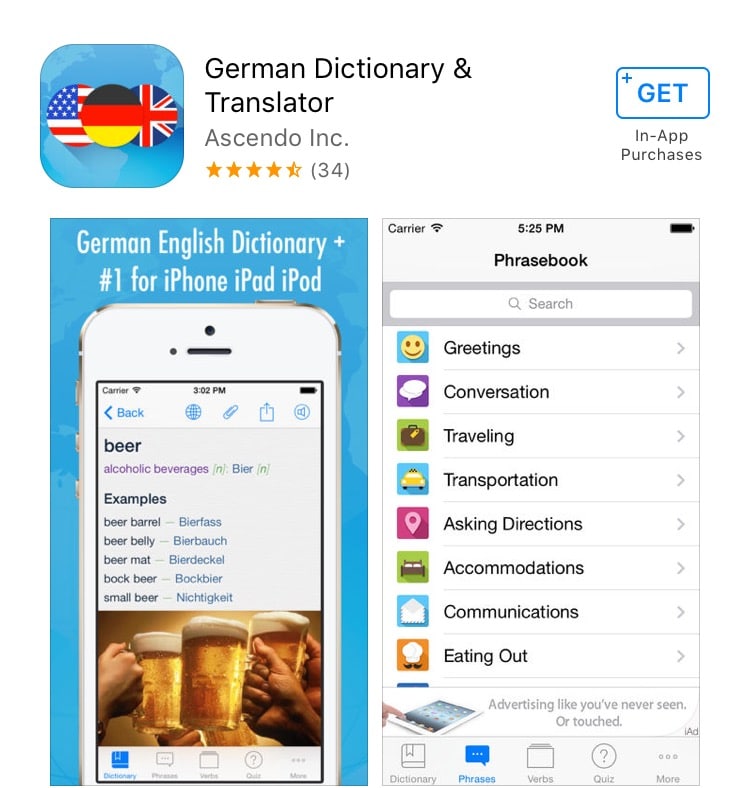 1. German English Dictionary +
Cost: Free
In-App Premium Features for €9.99
German English Dictionary + is an innovative idea in a crowded space. Of course, some of the Apps listed below do certain aspects of what this App does more comprehensively, as you might expect, but to have everything in one place is really powerful. Not to mention that all of the In-App extras in total cost less than €10 in the App Store. When you consider that a phrase book, dictionary and verb conjugator in a traditional bookstore will probably cost you at least double, probably triple that, and then you add in the convenience of having everything in one App on your smartphone, I really think this is a great value product. The team at VidaLingua gave me access to all of the In-App premium extras and I was really impressed. As a fluent German speaker, I tested it to see its limits and can conclude that it is very solid. I've used some pretty awful App dictionaries on holiday in the past and have been let down on several occasions. Unless you need a C1/C2 level dictionary (in which case, buy number 3 below – there is a reason for the cost difference), this will not let you down.
2. Phrase Mates
Cost: Free
Another great, innovative App. This one's particularly useful to those of you who will be travelling beyond Germany, perhaps on a long weekend to a neighbouring country, and want to have useful phrases at their fingertips in more than one language. A lot of these features are only available online, so it will use up your data, but with roaming charges now a thing of the past within the EU, this is less of an impediment. A neat feature is that it allows you to request a phrase from the community of online users if it's not already in the database.
Dictionaries
Save
Save
SaveSave
3. dict cc
Cost: Free online version
In-App Purchase for offline access €9.99
This is an online dictionary which is free for the basic version but one must be online to access it. The offline version comes at a premium of €5,99 through an in-app purchase. Clearly this is not the academic reference manual that Langenscheid is. However, if you are looking for a solid dictionary and aren't fussed about using data to access it, this is a very solid product.
4. German English Speaking Dictionary – Nifty Words
Cost: €2.99
I have personally used this app since 2010 and I think it's great value at €2.99. For 90% of my needs I find that the word range covers my requirements. Very rarely do I have to refer to my big thick German dictionary on my bookshelf. If you don't need offline access then dict cc is the best choice as a "freemium" product, otherwise I fully recommend this App as the best value-for-money product.
5. German <> English Talking Dictionary
Cost: €29.99
If you're really serious and not just learning for a hobby, then you will eventually need something like this if you don't have a thick, paper dictionary. Cheap it ain't, but if you want an all-singing, all-dancing resource that you will definitely use interactively, then this is the one to go for.
Vocabulary and Declension
The bread and butter of every language. If you don't know any nouns and adjectives then you can't conjugate the verbs to go with them!SaveSave
SaveSave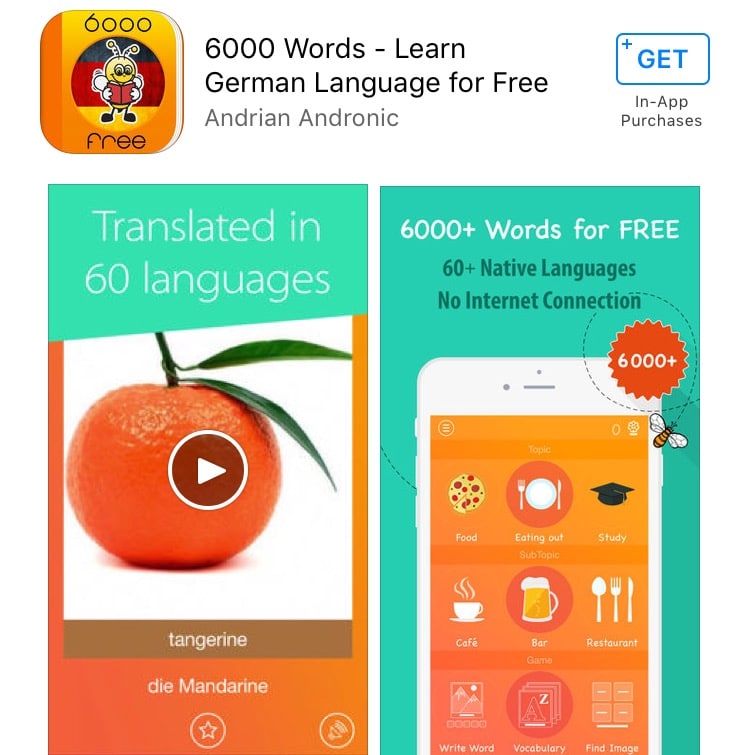 6. 6000 Words – Learn German
Cost: Free
In-App Purchases from €5.99 to €13.99
No frills or fancy stuff, this one is a pure vocabulary builder. Take it with you on your commute to work or even when you're sitting on the loo (!)…OK, maybe that one is only for the lads…and try to learn 20 words a day. That's 140 a week. Do it for a year, giving yourself a few skipped days here and there and hey presto! You will have learnt them all. It sounds achievable doesn't it when you break it down?
7. Learn German Nouns – Der Die Das
Cost: Free
To native English speakers, the declension of German nouns into masculine, feminine and neuter is one of our biggest challenges. It's an aspect of our language which has almost died out. This App gives a simple, interactive platform to practice your declensions and get your der / die / das right for the most commonly used words in German.
Listening And Speaking Practice
Save
Save
SaveSave
8. German By Nemo – Free Language Learning
Cost: Free
This offers native audio of native speakers, which enables you to perfect your pronunciation. Something which is more important than you think in Germany, where often people will stare at you blankly if you cannot pronounce something at least semi-comprehensible to them.
9. Speak & Translate – Free Voice to Text Translator
Cost: Free Online version
Offline
The great thing about this App is that it is free. The downside is that they don't offer an offline version, even as an In-App Purchase. Which is a shame because it is a really innovative product and would benefit greatly from it.
Grammar Exercises
Grammar is a necessary evil when learning languages. Yes, you can make a hash of your grammar and still be understood to a certain extent, but there are also instances where if you use incorrect grammar, your sentence or phrase will be nonsense. So, dull as it may seem, there are Apps which can help you and even make the learning process more enjoyable…SaveSave
SaveSave
10. German Grammar Free
Cost: Free
Premium Version €4.99
Great tool for beginners or those seeking something more interactive. It consists of a series of 7 multiple choice questions and you can choose from levels 1 to 6. Even level 6 is not getting anywhere near intermediate level, so beginners who aren't complete novices would also feel comfortable with this. From what I can tell, the only difference between the Free and Premium version is that you eliminate the rather annoying request to sign up for their Facebook group at the end of each exercise.
11. Deutsche Pro Grammatik
Cost: Free
Premium Version: € 2.99
A useful course and reference in basic German grammar for beginners, covering the stuff typically required for A1/A2 level. Unlike the App above, you do have reference tables to refer to before taking the quizzes. Because it is 100% offline, this is convenient if you want to learn somewhere without a wifi connection without using up your data. Again, as far as I can tell, the Premium version just means ad-free and no difference in the content.
Verbs
Verbs are tough in German. There are a lot of irregular verbs and many of them do not follow any logical structure. Old-fashioned as it may sound, my teacher at school forced me to commit around 50 German verbs to memory. It worked and it is necessary. If you're going to live here, I would say you need a minimum of 100 in your "verb bank", at least for the most common forms and tenses, if you are ever to achieve a degree of fluency. The good news is that there are some fantastic tools to help you.SaveSave
SaveSave
12. German Verbs Conjugator
Cost Free
Premium Version (without ads) €0.99
All I can say is, respect to the guy who created this. It's a free App with ads and upgrading to get rid of them is the price of a chocolate bar.  It covers a whopping 1,500 German verbs in all of the most important tenses. You will not find much better value than this in the App Store for language learning. It is a fantastic resource, especially as a quick reference guide for intermediate and advanced learners who just need to check a tense or refer to a verb table which they may have forgotten.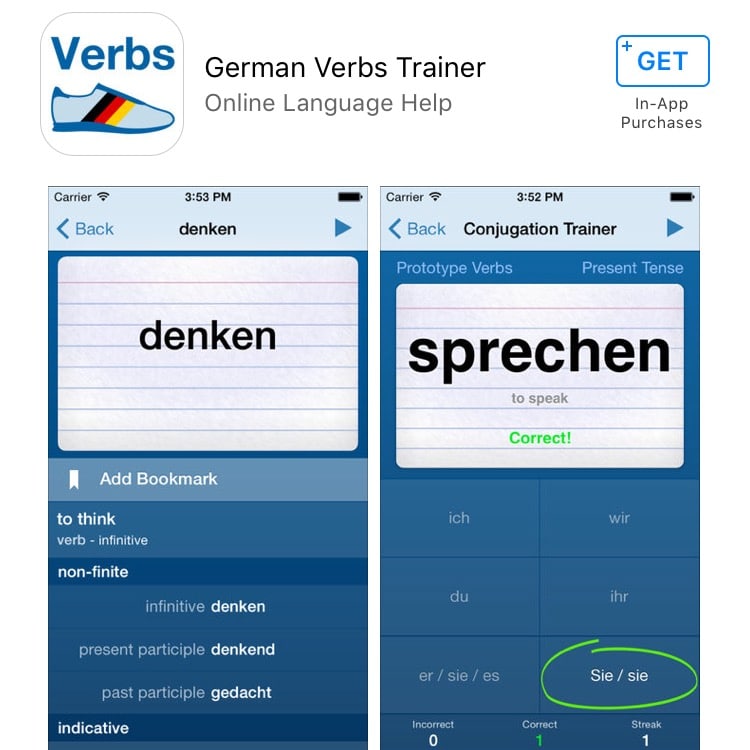 13. German Verbs Trainer
Cost: Free
Audio and Quiz as In-App Purchase for €4.99
This actually covers less verbs than the App above, however, the App has been put together much more interactively and it facilitates language learning through its audio and quiz function in a more fun way, as opposed to commit-to-memory learning. My advice would be, if you want a simple reference point or a freebie, download the German Verbs Conjugator listed above. However, if you're looking for a true learning experience, go for the premium version of this App.
Generic Language Learning Apps Featuring German
Save
Save
SaveSave
14. Duolingo
Cost: Core Content Free
Duolingo is the darling of the tech start-up scene and has been featured on a few business podcasts, as well as being labelled as "Essential" in the Apple App Store and claiming to be the most downloaded education App. The format and layout are very innovative and conducive to incentivisation, focusing on trying to get you to spend 5-10 minutes per day learning.
It's set out in a fun format and is probably the single most useful resource if you just want to use one App to learn German for free. Yes, there are In-App purchases but they don't impact the user experience and content if you don't want them. A good friend of mine is a modern languages teacher at a secondary school in the UK and he also speaks very highly of it.
15. Busuu
Cost: Basic Content Free
Various In-App Purchases from €6.99 to €64.99
Busuu has a social feature which allows you to get your exercises corrected by a native speaker. I had barely been online 5 minutes when i had a request from somebody in Colombia asking me for assistance with English. If you're happy to take the time to reciprocate, this is a fantastic tool. The main drawback to Busuu is that, unlike Duolingo, the free stuff is quite limited and you need the premium version to get the most out of it. Rolling monthly subscription is €9.99, which drops substantially to €5.42 per month if you subscribe for a year and pay the €64.99 in advance. Otherwise it is a worthy competitor to Duolingo with an interactive, user-friendly interface.
What's your favourite? Is there an App which you use that you can't live without and isn't on this list? It would be great to keep updating the content as new products get launched so as readers can keep referring to the article. Send us an email and we can add your suggestions!
Learn German with YouTube: 9 Channels Worth Exploring
YouTube videos are a fantastic tool to learn German for free. With the mix of personality, tailored lessons and visual aids it's possible to learn all sorts of things surprisingly quickly, at no cost to the student. Learning German is no exception.
However, it's a crowded marketplace out there and there are lots dead ends: Some channels suffer from poor production quality, others are just adverts for paid subscription services. It can be a nightmare finding quality content in the huge selection of videos available.
So we've done the hard work for you and collected the best 9 Learn German YouTube channels out there.
They're all free, and we think each offers something unique.
Whether you're well on the way to being a confident German speaker polishing up your skills, or a complete novice looking for a friendly guide to your first steps, there's something here for everyone. We'll break down the pros and cons of each Channel as we go.
And hey, if you like what these guys and girls do, don't forget to click that 'Subscribe' button & notification bell, and to comment on their videos. YouTubers live by their subscription numbers and watch time, so if they deliver value, that's the best way to thank them!
Want this article as an easy-to-read PDF e-book to conveniently read when you wish?
Get the FREE download below!
Save
Save
SaveSave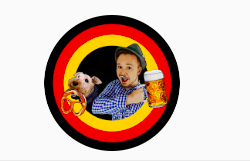 1. Get Germanized
He's the most popular German teacher on Youtube, and it's easy to see why. Get Germanized's videos are short, slick, and often pretty funny. His style is aimed at a younger audience and you may well find his 'humour' more annoying than entertaining, but his videos are some of the best out there for punchy German learning with tons of personality. He doesn't go into incredible depth and he speaks a fair amount of English, so this is more for beginners than intermediate learners. However, he also covers topics like German culture, lifestyle and politics, so you can get more from his channel than just the language lessons.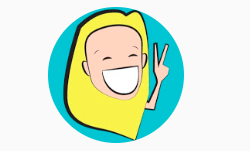 2. Learn German With Anja
Learn German With Anja is another hugely popular channel and hits a nice mix between personality and quality education. There's a video series covering the basics of A1 German, and some great content on commonly made mistakes and sticky grammar points. Anja herself is a hugely enthusiastic, smiley host with a huge personality whose style will either be a total selling point for you, or the reason you never click on this channel again. She also offers some lifestyle-focused videos and exploration of German culture. The only real downside here is that there's not a lot of in-depth learning for more advanced German speakers.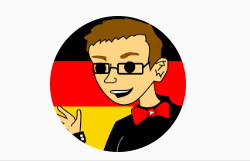 3. Learn German with Herr Antrim
Another very popular channel, Herr Antrim is an American German-speaker with teaching skills as sharp as his trademark bow ties. He uploads three videos every week, so his channel is absolutely bursting with stuff to get stuck into, from the very basics to practical guides on real-life scenarios like job interviews. He's a native English-speaker who uses comedy and games to supplement his lessons, so this is a fantastic choice for beginners who might feel intimidated by the prospect of learning a new language.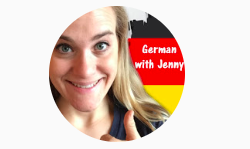 4. Learn German With Jenny
In contrast, German With Jenny could not be more different. Taking a clean, no-nonsense approach to learning German, this channel is quiet, sensible and totally focused on language. Videos are presented like lessons, with defined learning goals and important vocabulary clearly written out at the bottom of the screen. Her courses are structured around the official language standards too, so if you're trying to get from A1 to B1, or even beyond, these videos provide a great framework. The only downside is that there's little in the way of production values or cultural content to help break up the lessons.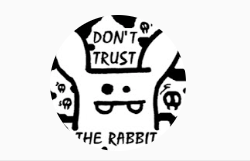 5. Don't Trust The Rabbit
This one's a bit different. There's no formal language course on offer, but Don't Trust The Rabbit still gives plenty of insights into spoken German. Host Trixi explores German dialects, colloquialisms, strange playground rhymes, and all the other odd corners of the language. Her approach is fun, lighthearted, and often pretty wacky. There are even costumes. You won't get a grammar lesson here, but Don't Trust The Rabbit covers some really interesting topics that you won't find anywhere else.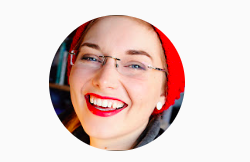 6. Deutsch für Euch
This is a warm, informal channel that tackles tricky grammar concepts in great depth, as well as providing courses for absolute beginners. Host Katja is friendly without being over the top, with a style that makes her feel like your personal language tutor rather than a lecturer or YouTube personality. Perhaps the most unique thing about Deutsch für Euch is Katja's focus on motivation and perseverance. After all, learning a language is tough, and it's nice to have the odd pep-talk along the way.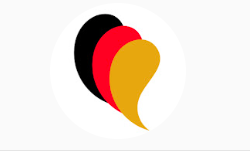 7. Learn German
The simply titled Learn German is another minimal, no-frills course that focuses on the officially recognised language standards and structures its lessons accordingly. There's not much personality on show here, even compared to German With Jenny, but the upside with Learn German is clear, concise lessons. Every single word here is written out on the screen as if on a blackboard, and the pace is slow and deliberate. If you benefit from reading as a way to reinforce learning then this one could work well for you.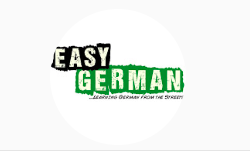 8. Easy German
Easy German take a novel approach with their lessons. Each video is presented entirely in German with dual-language subtitles, and almost every video is shot out in the real world rather than in a studio or bedroom. This gives their channel a unique focus on German as a living language, throwing you in at the deep end and allowing you to see how it's spoken for real. Their "Super Easy German" series focuses on getting from A1 to A2, and is a great place to start if you're a beginner who doesn't want to feel patronised.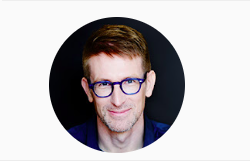 9. Smarter German
Smarter German take a scientific approach to teaching German by helping you to unlearn English first. The focus here is on grammar, linguistics, and efficiency. They boast of a case study where someone was able to reach B1 exam level using their methods in just two weeks! Sadly, not all of their resources are available for free on YouTube (everyone has to earn a living somehow, eh?!), but a lot of the entry level content is free so it's still well worth a look.
Move The Needle With These More Advanced Resources
Granted, these are not free, but they are very good value for money for those who really want to move the needle faster, achieve their goals quicker and have a more structured approach to their learning. 
Of course, it is possible to do this with the free tools too. However, it takes more discipline and accountability, which is sadly something which so many of us lack! 
Skillshare
Skillshare is an online learning platform for pretty much anything and everything. You may have heard of their more well known competitor, Udemy. However, with Skillshare, the main difference in their business model is that instead of paying for individual courses, you have access to their complete library of online courses for a low monthly fee. 
What does this mean? Well, in simple terms, you can try out as many different courses as you wish. So, if your main focus is syntax or grammar, and then a few months later you want to concentrate on listening, then Skillshare allows you to take all of these courses at your own pace, switching between the, and taking as many as you wish at any particular time. 
Get your 2 month FREE trial here!
Preply
Ever wanted an online tutor to keep you on the straight and narrow, but don't have the inclination to travel half way across town to meet with them after an exhausting day at work? Or perhaps you live somewhere which makes it extremely difficult to check in for face-to-face tutoring with a native speaker.  
They are an online platform which connects you with language teachers all over the world via online video or audio, for private 1:1 language tuition. 
This is different to a tandem partner, which we discussed in a previous blog post. Tandem partners are like a language speaking exchange, where you help your partner learn your native language, and they help you learn theirs. Obviously with such an exchange, this is dependent upon 3 important factors: 
To make this successful, you both have to be at a similar level of competence in the respective languages, otherwise it is tricky to make real progress.

 

You have to like your partner! Or at least have enough rapport with one another to have the camararderie to make your meetings (or maybe virtual meetings) fun.

 

You need to be a native speaker of a language which native German speakers are looking to learn. Easy if you're a native speaker of English, Spanish and a handful of other languages. Less so if your mother tongue is something not so widely spoken.
Preply is different. This takes the awkwardness out of the relationship with a tandem partner because instead, you are sourcing a private language tutor from their database of teachers. They are not a language school, rather an online database of independent language teachers who offer their services through the platform.  
Preply gives you the opportunity to filter based on how much you want to pay and whether you want to have a native speaker from a certain country as your teacher. 
They are MUCH cheaper than using a language school for 1:1 tuition because they simply don't have the overhead which a traditional business has.
Register FREE for Preply here to check them out!
So, that's all folks. I hope these are helpful in your quest and would love to get feedback on which ones you found best.