All good things must come to an end! You've decided to move onto somewhere new, or maybe return home.
But….remember all of those administrative headaches you dealt with when you first arrived here?
Well, quite a few of them will come to bite you somewhere nasty if you don't inform certain organisations and service providers you're leaving Germany.
Sounds simple, right? In theory, yes.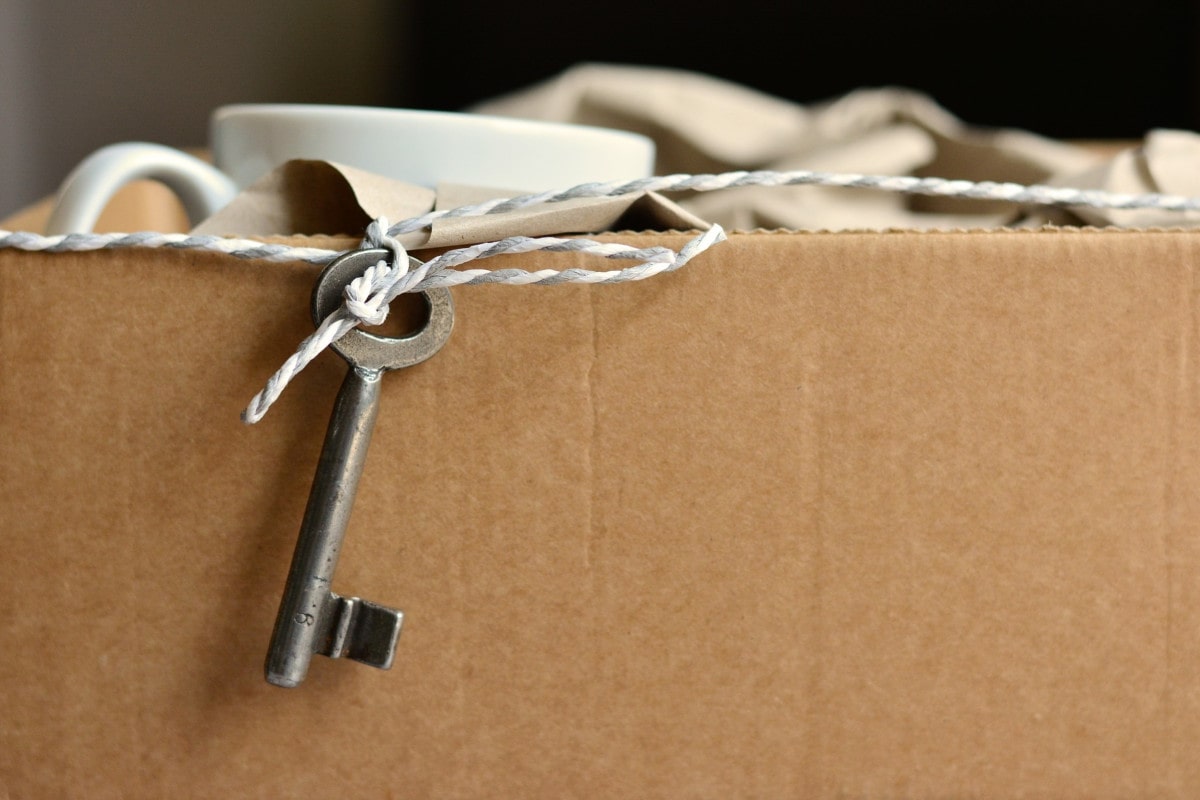 Leaving Germany: Be prepared to deal with lots of personal admin!
In reality, we all know that German contracts often seem like they're written in blood.
Companies can sometimes be incredibly inflexible with their terms and conditions, often leaving you with very limited opportunities to get out of a long-term agreement.
Most of us during our time here have been stung by the evergreen contract which has automatically renewed without us realising it, leaving us stuck with some or other service we don't want or use any more but have been forced to pay for another year.
With that in mind, here is a rundown of all the things you need to consider to ensure you have a clean break when leaving Germany.
These are listed in rough chronological order of when you should tackle them, from first to last.
Be aware that many contracts in Germany have clauses in them which stipulate that you must give notice to cancel at least 3 months before the renewal date.
Because of this inconvenience unique to German contracts, it is worthwhile checking when your different contracts expire, so as you don't get stuck with an automatic renewal you didn't bargain for.
Orderly and Extraordinary Termination
German law differentiates between what they call an orderly termination (ordentliche Kündigung) or disorderly / extraordinary termination (außerordentliche Kündigung).
This is an important nuance to consider because moving abroad may in certain cases be considered grounds for an extraordinary contractual termination, and in others not.
If you think you may be on the hook for an expensive contract you will no longer utilise after you move abroad, it's worth submitting a formal letter invoking extraordinary termination.
The worst you will get is a letter back from them, refusing to accept it. If you don't ask, you'll never know. Unless it's black and white and backed up by previous case law, in which case I've indicated this below too.
Apartment Tenancy Agreement
This will typically be the first thing you should take care of.
German law is highly favourable to the tenant (much more so than to consumers of service contracts, as you will see below!) The maximum notice you will need to give your landlord for an open-ended tenancy agreement is 3 calendar months, according to clause $573 of the German Civil Code (BGB).
If your apartment tenancy agreement is a fixed-term tenancy or a short-term furnished let, then different conditions will apply. Short-term lets for example often only have 1 calendar month's notice.
Your letter must be signed and must reach the landlord by the 3rd day of the month for this to be legally binding.
General Contracts
So, let's first take a look at all of the more general contracts you may have here in Germany and what you need to consider when cancelling them:
Mobile Phone
How easy this is to cancel is highly dependent upon the contract you signed with your provider.
If you're on a pay-as-you-go monthly deal, this is just a straightforward letter or a few mouse clicks of your time on the interweb.
Customers on fixed-term contracts, which in Germany are usually 24 months with automatic 12 month renewal clauses (!), may encounter difficulties.
If your mobile phone contract plan is also set up to subsidise the cost of your heavily discounted device, then your provider has every right to force you to pay up until the first opportunity you are contractually allowed to terminate.
Energy
Cancelling gas or electricity contracts is pretty straightforward, as long as you've not signed up to a service with guaranteed fixed energy prices for a set period in your contract.
On the day you move out of your apartment, you will need to read the meters and give your utilities provider your meter readings.
If the landlord does not yet have a new tenant signed up to take the apartment after you leave, your energy provider may ask for proof from you that you're no longer resident there. Your Abmeldung (see below) will suffice for this.
Insurances
The most common insurances expats take on are personal liability insurance (Haftpflichtversicherung), home contents insurance (Hausratsversicherung) and perhaps legal insurance (Rechtschützversicherung) and bike theft insurance (Fahrraddiebstahlversicherung).
As a general rule, moving abroad will not give you an extraordinary right to terminate these insurances and as such, you will need to exercise your standard contract termination clause. For most insurance contracts, this is 3 calendar months before these are due for renewal.
Gym Membership
Every sport conscious expat's bone of contention!
If you want to cancel your gym membership early on grounds of moving abroad, from a purely legal perspective they are not duty bound to honour this. There was a case referred to the German Federal Supreme Court in 2016 which ruled in the gym's favour (Reference – European Consumer Centre Germany).
The best tool you have here, especially if you're friendly with your local gym staff, is to try and use influence and persuasion to its best effect and ask them to accept your cancellation on a goodwill basis.
Alternatively, you could post in a local Facebook Group if somebody is willing to take on your contract terms, which most gyms will accept.
Landline / Cable TV
Here you can use your extraordinary right to termination, which is recognised as 3 months to the end of the calendar month, as confirmed by the European Consumer Centre Germany in their brochure (German only) advising on how to deal with contracts when leaving Germany to move abroad.
You may be charged a one-off termination fee but this must not exceed the cost of connection for a new contract.
Health Insurance
The route travelled here is highly dependent upon whether you're privately or publicly insured.
Cancelling a private policy will usually mean proving to them that you have left the country permanently. Supplying an Abmeldung may not be sufficient, especially if you're moving within the EU. There is evidence of cases where private health insurers have refused to acknowledge termination of policy without some kind of proof that you're not just leaving on a short-term international secondment.
If you're moving outside of the EU and you're not a German citizen, then you're outside of European jurisdiction and it is less likely that you will be forced to go through this rather ridiculous bureaucratic hurdle.
For those of you who are publicly insured, it's relatively easy to terminate this on grounds that you're moving abroad. A simple proof of your Abmeldung will usually suffice.
With all health insurance, public or private, the issue generally is that you're dealing with a multitude of different providers, who all have their own terms and conditions. There is no standard single universal healthcare provider in Germany, which makes it a complicated topic.
If in doubt, definitely seek professional advice.
Abmeldung
You are legally required to inform your local municipality when you move home, regardless of whether this is within Germany or abroad.
The timeframe you are given to do this depends on the Bundesland you live in, but is usually between 1 and 2 weeks from the date you move out of your apartment.
The actual process is effectively the same as the Anmeldung: You go to your local Bürgerbüro / Einwohnermeldeamt and fill out a form. You will need to give an address you're moving to, so if you're a digital nomad for example, this is something you will need to figure out before you go there.
Forwarding your Mail
Deutsche Post will forward your mail for a period up to 24 months.
The costs are easy to understand on Deutsche Post's website. These prices also apply to international forwarding, however, the postal service in the receiving country may apply additional levies on top of these costs. Costs will vary depending on which country you're moving to.
This can be set up online and you need to provide them with is a forwarding address and ID.
If you have a trusted friend here, it may be a cheaper solution to forward your mail to their address, have them consolidate it and just forward it to you as a standard international package once a month.
Rundfunkbeitrag
The EUR 17.50 which German public service TV fleeces you for every month also has to be formally cancelled. If you're moving abroad, obviously you will no longer need to pay this. They will want to see evidence of your Abmeldung before they release you from their claws.
Moving out of your apartment
This is a topic within itself. Do you need to paint the walls? Can a landlord withhold a security deposit and if so, for how long? Perhaps something for another day.
Let's assume for the purpose here that your relationship with your landlord is pretty stress-free and everything has gone according to plan.
In which case, you will need to do a formal handover. This includes both parties signing off on meter readings and the general state of the apartment.
If your apartment was furnished or part-furnished, there will also be an inventory check. Germans are renowned for being organised and thorough, so do expect your landlord or their agent to do a detailed inspection of the property. If you've damaged or broken something, they will know and deduct it from your deposit!
Closing your Bank Account
It is highly likely that you'll need to make use of your bank account pretty much up until the point you leave, especially considering Germany's enduring cash culture.
If you don't want to get stung for high cash withdrawal fees through using your foreign bank ATM card, then you're in luck. Closing your German bank account is one of the final things you will need to do before moving.
Closing a bank account in Germany is pretty straightforward, so long as you're not currently in the red. Most banks will close your account on the spot (or with a few mouse clicks in the case of online banks). In rare cases, there may be an end of month rule, but certainly no more than that.
Looking for helpful content on another topic?