Have you been struggling with finding a job in Germany? Despite being highly qualified and having relevant work experience?
It's a common problem, and you're certainly not alone. Indeed, it's certainly not a walk in the park. And it's tougher if you don't speak German and are not an EU citizen.
But don't despair…it's definitely still possible. There could be one, relatively simple thing to change which will propel you on your way to greater success. There's most likely nothing wrong with you or your prior professional experience.
Note that this post focuses on finding part time or full time work through a German employer. Though self-employment, or working from home doing something like teaching online are options, they aren't covered by the scope of this article.
Can't find a job in Germany? Here's why…
It could well be your mindset that's holding you and your application back.
Keep reading and find out whether a change of perspective could propel your strategy to ultimate success!
Also definitely check out the job search function as a starting point for your search!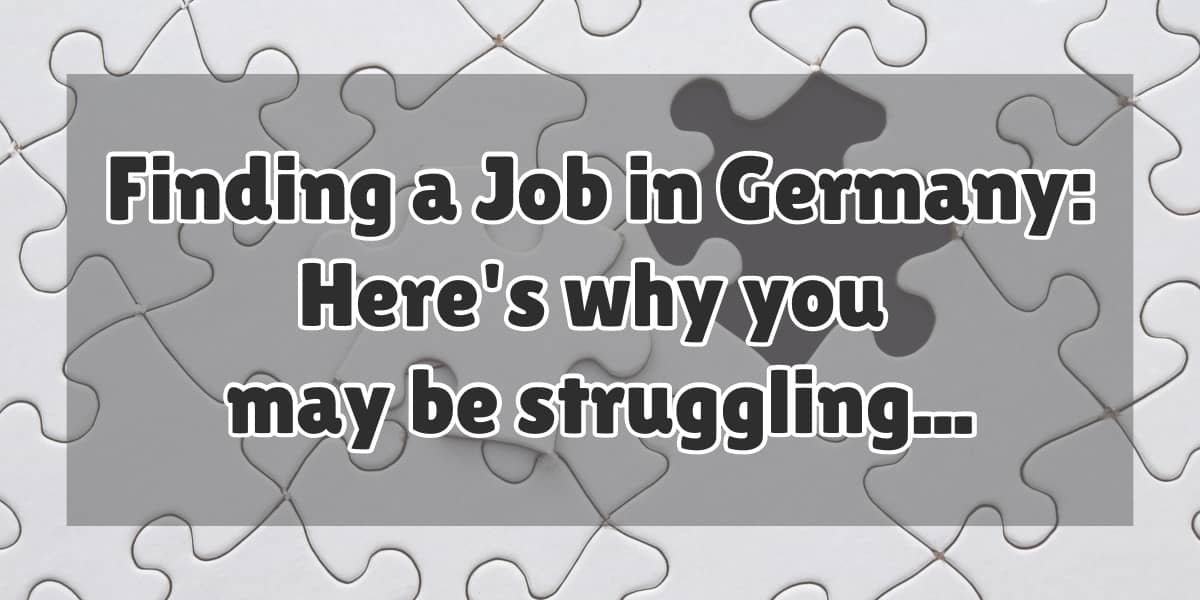 Hiring you means more bureaucracy for your employer vs. hiring a European
For an employer to hire a non-EU citizen, they typically have to jump through more hoops than the straightforward process of hiring a German or EU national.
Are you maybe approaching your job search from a position of entitlement? If you have a Masters degree and relevant experience in your field then it doesn't necessarily mean that somebody should automatically see the light and hire you.
The German jobs market doesn't work like that.
You're the candidate. You need to have some hustle and a strategy, not just a killer resume.
Think of yourself as a salesperson and not a beggar. The two vital skills of a salesperson are:
1- Knowing what his/her customer wants; i.e. the hiring manager is your customer in any job search
2- Having the influence and persuasion skills to convince them that you're the person who can give them what they want
Sure, in some professions it's much easier than others to get hired, but it still doesn't mean you can waltz into a job with no clear strategy behind your applications.
What's your USP?
Because you need one. (USP = unique selling point)
Why are you better qualified or more employable than an EU citizen? The harsh reality is that an employer will usually only consider hiring you if he's struggling to find suitable German or EU candidates.
They're not being racist or discriminatory. It's the law. Employers must give preference to German candidates or those from the European Union (EU).
However, there is an exception. For positions where they are struggling to find local candidates, they can hire non-EU nationals as long as the employer can demonstrate that the pay and conditions are equivalent to those of an EU or German employee.
This new change to the immigration law has been in place since March 2020.
Job Seekers - Boost your chances of success!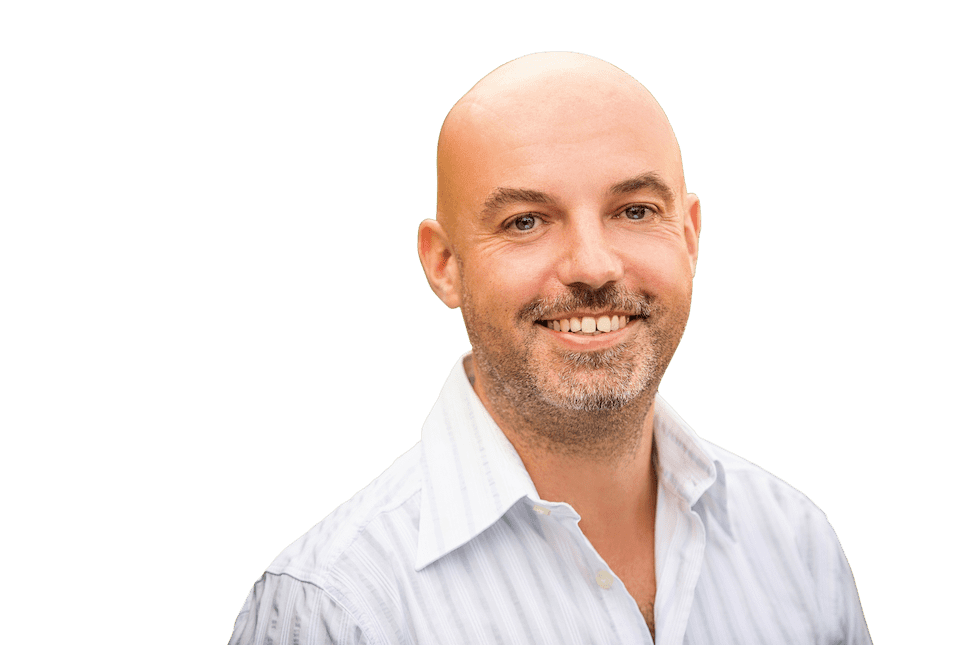 Looking for a job in Germany?
You need to have a stellar CV, cover letter and optimised LinkedIn profile.
Your international format CV won't cut it. Cover letters in Germany are also an art.
Our templates and my coaching for job seekers like you will help you to get more interviews!
What's in it for your employer?
In areas such as Baden-Württemberg, where unemployment is very low and there isn't the magnetic pull of large cities such as Berlin, Frankfurt and Munich, there are worker shortages. Medium-sized, family owned businesses in smaller towns, especially in the south of Germany, often struggle to fill their open positions for skilled workers.
You will, however, need to be highly skilled and experienced in your profession (with the CV and academic or vocational qualifications to prove it).
Your academic degree or your vocational qualification will also need to be recognised by the German authorities.
But put yourself in your employer's shoes.
Is your potential future boss or HR Manager likely to go through the process to employ someone from outside of Europe if they have an average CV, don't speak any German and have nothing spectacular or unique to offer versus an applicant from the EU?
Certainly not.
What does your employer have to gain from hiring you?
Because that's what you will need to "sell" them on in your CV and cover letter, and then subsequently during the interview or assessment centre.
A word of warning: Germans have a low tolerance of, and a good nose for sniffing out bullshit. Your persuasive skills will need to be fact-based!
Prove your willingness to learn German
It never ceases to amaze me how few job seekers learn at least basic level German and obtain a the all-important certificate to show this on their CV.
If over 95% of jobs are advertised in German, then you have 2 choices:
You can either sit on your hands, complaining about it, surrounded by a sea of rejection letters and wondering why employers aren't willing to hire you.
Or, you can show that you're serious about staying in Germany long term and obtain a certificate in German language. You don't need to be fluent. An A2 or most definitely a B1 certificate will show an intent to learn and integrate, and also that you have the aptitude and motivation to get beyond absolute beginner level (which is where those with less willpower inevitably give up).
This doesn't necessarily mean taking classroom tuition, which admittedly can be expensive, especially if you do this with a premium provider such as the Goethe Institut.
Instead, why not take a few online courses on Udemy from as low as 9.99€

and download some apps for grammar and vocabulary exercises if you're a complete novice.
If you already have the basics, take your learning to the next level by getting a virtual tutor on italki to practice speaking and grammar. Then, to prepare yourself for exams and certification, use the fantastic online (based in Berlin actually!) language school Lingoda

 to take virtual classroom tuition. They also issue CEFR certificates, so your qualification is formally recognised.
Your CV and Cover Letter
In a previous article, we covered this topic in detail and gave 5 common mistakes which foreigners make on their CVs when applying for jobs in Germany.
Suffice to say that the German CV format, even if applying for English speaking jobs in Germany, or entry-level jobs,  is quite different to the standard Anglo-American CV format.
Expanding on this, the cover letter is the most important part of the German job application and should be personalised for each job you apply for.
It's not just a summary of what's on your CV. It should tell a brief but informative story of your professional career and accomplishments so far. If you're looking for some coaching and support to write a convincing and persuasive cover letter each time, then we can help.
My preferred approach is that I personally coach you and give you the skills to write cover letters yourself. It's cheaper in the long-run and you know yourself and your professional achievements better than a ghost writer.
If you need a helping hand to get started though, we can write the first one for you so as you have a template you can edit and expand upon.
Recognition of your academic qualifications
Get your academic qualifications certified as being equivalent to a German degree.
It's money well spent and it will certainly boost your job application. It's a fact of life that Germans like formal paperwork and certificates.
Some high salary professions in Germany are also regulated and actually require a formal recognition of your qualifications by the appropriate industry body before you can use your academic title or practice in Germany.
Don't look where everybody else is looking
So, you've put together a killer cover letter which showcases your skills and highlights your professional achievements.
We've "Germanised" your CV and helped you iron out all of the common mistakes that foreigners typically make here.
Now, the key is to look where others aren't looking.
I'm going to tell you a quick story here to highlight what I mean. We cover the actual strategies you can deploy in more detail in our article on finding English speaking jobs.
When I was a first year student, I lived in a university hall of residence, or "dorm" as Americans would say.
One of the guys on my corridor, who wasn't particularly good looking, rich, mysterious or charming, always had attractive girls knocking on his door. None of us could understand why or how, because we certainly weren't having much luck meeting the ladies in the student-frequented bars in town.
Then we found out that he'd joined the Ballroom Dancing Society during Freshers' Week. Absolute genius!
What did he do? He sought out where there was less competition and where other guys didn't think to look. While we were drinking beer or playing Super Mario Kart in my mate's room, he was meeting girls.
That's the moral of the story! Think smart, and don't look where everybody else is looking.
Professional Networking
The final piece of advice around adopting the right mindset is by moving from a reactive to a pro-active approach to your job search.
Instead of waiting for jobs to be advertised and then applying to them, cultivate and reach out to your personal network instead. Doing this means you may be aware of opportunities before they're advertised, meaning that a hiring manager sees your CV first, rather than having to look through over 100 applications.
Which approach is likely to yield better results?
Some suggestions to grow your network and get insider knowledge before a job is advertised:
Spend time on LinkedIn. Have a professional optimise your profile.
Reach out to people who may know other useful contacts and have a wider net they can cast on your behalf.
Seek out any contacts at your industry's professional body or lobby organisation in Germany.
Join the International Chamber of Commerce between Germany and your home country.
Conclusion: Taking decisive action is the first step
Finding a job in Germany can be a challenge.
If you're a highly qualified, native English-speaking professional and see the value of investing in yourself to achieve results, I would love to help you.
Follow this link and I can help put highly motivated job seekers like you on the right path!
Disclosure: Some of the links contained in this article are affiliate links, meaning we receive a small commission for any sales which result from these clicks. This does not in any way affect the price you pay for of any of the products or services. Thank you for supporting us - we appreciate it!
Looking for helpful content on another topic?