Germany's parliament passed a new immigration law which will come into force on 1st March 2020.
The new law aims to facilitate:
Skilled migration of formally qualified tradespeople
Job seekers in non-academic professions who have vocational trade qualifications
Young people who wish to come to Germany for vocational training
At the same time, it also seeks to ensure that the door stays closed to unqualified migrants who lack the basic skills to realistically find gainful, permanent employment in non-casual jobs.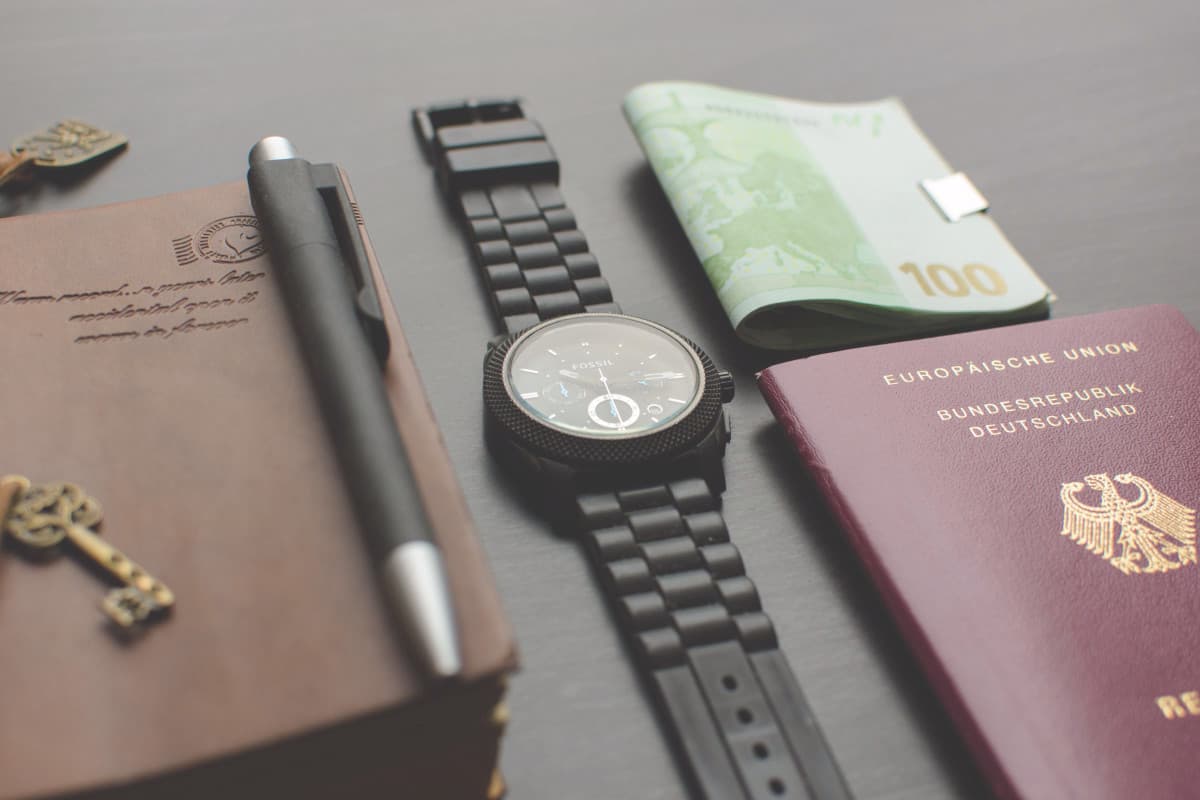 The new changes – Germany immigration law and what it means for you
The government has been under considerable political pressure for some time to legislate for a proper immigration law in Germany.
On the one hand, industry has been calling on them to liberalise current immigration legislation to make it easier for skilled migrants without an academic tertiary education to move to Germany: the objective being to ease skills shortages in certain areas of the economy.
Whereas on the other hand, following the migration crisis of 2015, the German public has become all too aware that the mass immigration of unskilled job seekers presents a lot of challenges, especially in a highly regulated labour market.
What the government is essentially trying to do through the new immigration law in Germany is to balance that tightrope and to find a workable compromise.
Who's set to benefit from the new legislation?
There will no longer be restrictions that only grant work permits for vocational trades which are identified as being acute worker shortage occupations. 
When the new law comes into force on 1st March 2020, this will:
Expand the rules for residence permits for the purpose of gainful employment – i.e. what are commonly referred to as "work visas" – to a much broader group of candidates
Open up the Job Seeker Visa to non-graduates. Currently this is only available to those with at least a Bachelors degree. The changes will allow non-graduates who have a vocational or professional qualification in their trade to also seek work in Germany,

as long as they are able to speak intermediate level German

.
Although not relevant to professional job seekers, the law also contains important legislation which will help asylum seekers already in Germany who have had their applications for asylum rejected, but have been successful in finding a job or are in an apprenticeship. The new law will give them a clear path towards legal migration, through their current employment or successful conclusion of their vocational training.
Let's look at exactly what will be possible and who could benefit from the new Germany immigration law.
Applicants with Job Offers in Non-Skills Shortage Occupations
It used to be that employers who make a conditional offer to a non-EU/EEA national for a job vacancy would have to receive approval from the Federal Agency for Employment before they can employ the candidate.
The only exceptions were for jobs that are:
NOT an occupation with recognised worker shortages;
NOT on the list of exceptional instances for which the Federal Agency for Employment does not need to be consulted;
This approval must also be granted before the candidate receives his / her residence permit.
The current process is not only slow. It also makes it far from certain that the hiring company will actually be able to employ the candidate, which in turn can often be a barrier for hiring companies to consider applications from non-EU/EEA candidates.
With this proposed change, the new immigration law in Germany will see this requirement abolished.
Skilled, non-EU/EEA nationals who have been given a conditional offer for a full time position should ihave their residence permit granted much faster in future. This will avoid the current situation where both employer and potential employee are stuck in limbo while the application is subjected to a lengthy review
This could especially benefit applicants from the Balkan countries, where waiting times for residence permits granting legal immigration to Germany can be almost 1 year due to a backlog of applications.
Job Seekers who are not Graduates
The new Germany immigration law will open up the possibilities currently offered through the Job Seeker Visa:
You will no longer need a Bachelors degree
You MUST have a formal vocational qualification in your field of work.
You MUST be able to speak intermediate level German
My understanding is that this usually means B1 level language skills, although I've not seen anything concrete in this instance to confirm this.
German language requirements for jobs which do not require degrees will be more critical, presumably because interaction with colleagues and customers in German is going to be necessary in the vast majority of cases.
Most of these vacancies will be in small and medium-sized businesses rather than international corporations, so intermediate German language skills are seen as a necessity.
The new German immigration law also includes the possibility for unqualified migrants who are under the age of 25 to legally enter Germany for the purpose of seeking an apprenticeship, so long as they can support themselves and do not stay longer than 6 months. There are differing reports in the German press as to whether the applicants must also have a high school diploma of equivalent standing to the German Abitur.
Just like the current Job Seeker Visa, all applicants must be able to prove available funds to spend 6 months in Germany without financial difficulties.
Potential Issues
Language Requirements
One of the toughest hurdles, even for internal migration of EU citizens, is that well-qualified job seekers lack the language capability to easily find work in the country.
The new Germany immigration law enshrines language requirements as a prerequisite.
It therefore begs the question whether this will really open the door for immigration to Germany of skilled migrants who the country so desperately needs to fill skills shortages and open positions.
On the other hand, employers want and expect to hire candidates who can speak German in the vast majority of cases, so one could argue that the law is simply reflecting the reality on the ground of what German industry is asking for.
Germany does not "do business in English" as is often assumed. Outside of larger multinational corporations, day-to-day business is very much conducted in German.
Most of the skills shortages experienced in the German economy are in technical, vocational jobs, in companies which often exclusively serve the local or domestic market. In those positions, you won't get very far if you don't speak intermediate level German.
More Bureaucracy
Increased migration from non-EU/EEA countries will inevitably result in more administrative work for recognition of qualifications in professions where this is a mandatory requirement.
The qualifications recognition process in Germany is well intended and commendable in many ways, but in other ways it's a classic example of everything that's wrong with Germany's bureaucracy. The responsibility for recognition of qualifications is administered at state rather than Federal level.
Trade and industry bodies, who are predominantly responsible for awarding recognition of qualifications, act at regional rather than national level in most cases. A few notable exceptions exist, such as in medical professions, where the German federal government has essentially forced a top-down qualification recognition process according to national guidelines.
It is estimated that there are approximately 1,500 different bodies which are responsible for recognition of foreign qualifications, and few of these are in the hands of the federal government.
The government will therefore require either more resources, or a push to harmonise and simplify the process – possibly both – if the law is to be successful and not deter applicants due to complexity or waiting times. Germany's embassies and consulates, particularly in countries where the popularity of this new visa is expected to be high, could also face workload challenges.
Conclusion
When the changes to the law come into force, it remains to be seen whether it helps to reduce the number of open job vacancies. On the one hand it facilitates non-EU migration into more areas of the economy. But on the other hand, this will only benefit employers, job seekers and vocational apprentices alike if the candidates have the required German language skills.
Based on the emails and enquiries I receive, this tends to be the one area where candidates are lacking in capabilities.
Therefore probably no surprise to share my best advice I can give if you're a potential job seeker with a vocational qualification, wanting to take advantage of these changes…
Prioritise learning German (link) over everything else, to ensure that you qualify for the new job seeker visa criteria first and foremost. Only then does it make sense to plan your trip and start reaching out to grow your professional network before you travel to Germany.
Sources I used for the article:
Looking for helpful content on another topic?