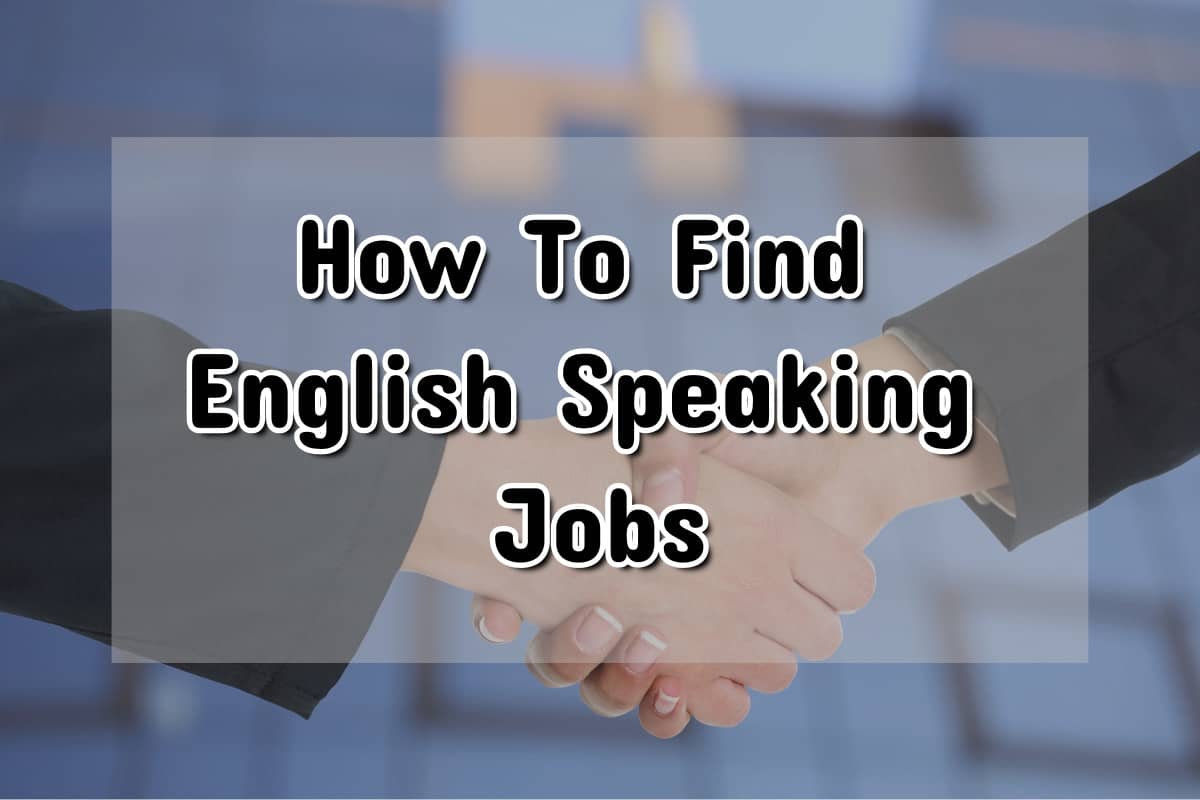 The good news is that YES, it IS POSSIBLE to find English speaking jobs in Germany.
There are quite a lot of them, especially if you consider how few jobs are available in the UK, US or Australia without fluent English skills.
That's the good news.
If you want to search for them, why not try out our jobs widget, brought to you in collaboration with one of the world's leading job aggregation websites.
The not-so-good-news is that your chances of finding an English-speaking position are highly dependent on a number of factors. Before you invest a lot of time into this, it's vitally important that you also have realistic expectations.
If your search is focused on a specific city, then definitely check out our separate guides to finding English speaking jobs in Berlin and Munich.
English Speaking Jobs in Germany: This isn't Dubai or Singapore…
The language of industry and commerce in Germany is overwhelmingly German.
If you're in a client-facing role, then unless your job is with the export market or international customer, you'll need to be business fluent in German unless you're WAY better qualified and experienced than local candidates.
My best advice would be to approach this pragmatically. Why should a German employer hire you? What makes you special?
There is certainly no shortage of English-speaking HR Managers, or Digital Marketing Executives, or Sales Professionals.
However, look towards the more STEM-related professions (Science, Technology, Engineering and Mathematics), and the situation is very different.
Looking for opportunities which are "off the beaten track" is also more likely to net you success than applying speculatively to well-known companies which openly have a hiring in English policy.
For the gentlemen reading this, we all know how hard it was to date the most popular girl at school. The same logic applies to finding English speaking jobs in Germany!
Don't chase what everyone else is chasing. You need to be more creative, strategic and cunning to bag that perfect job in a competitive market.
What do you bring to the table?
How are you unique?
Job Seekers - Boost your chances of success!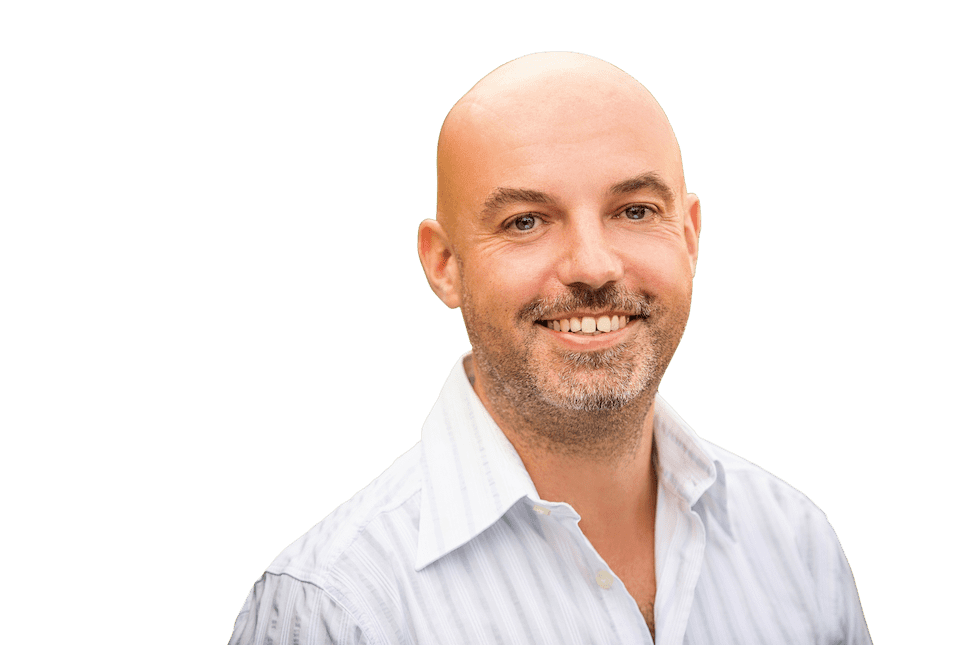 Looking for a job in Germany?
You need to have a stellar CV, cover letter and optimised LinkedIn profile.
Your international format CV won't cut it. Cover letters in Germany are also an art.
Our templates and my coaching for job seekers like you will help you to get more interviews!
It Depends On The Seniority Of The Position
This is arguably the most critical factor.
The rule of thumb is: The more senior the role, the less important it is to be fluent in German, especially in multinational, foreign-owned companies. 
Why is this?
First and foremost, more senior level positions tend to play in a more international environment. If the company is multinational, these positions will interact with their peers in many different countries rather than in a single production facility or local headquarters.
Secondly, senior management and executive roles may enjoy the services of a Personal Assistant, or at least a team admin or fixer, who can deal with any office-related bureaucracy which requires proficiency in German language.
Entry-level positions and jobs which require a lot of day-to-day interaction with blue collar workers are much more likely to require German language out of necessity.
It Depends On The Role And The Industry
Some industries and job types are by nature less dependent upon language skills.
You're less likely to need fluent German if you work as a programmer or software engineer than if you work in a client or customer-facing role such as Sales & Marketing or Project Management, dealing primarily with German-speaking clients.
It goes without saying that any position requiring communication skills or interaction with clients, customers, and external suppliers is going to be trickier if you don't speak the native language.
Outside of the private sector, academia, international charities and non-governmental organisations (NGOs) are also good hunting ground for English speaking jobs in Germany. These are liberal and multicultural organisations which often have to search further afield than the local candidate pool to recruit real experts in their field.
It Depends On The Size Of The Company
Larger multinationals are more likely to adopt English as the international language of business. This not only applies to foreign corporations but also some larger German firms too.
Some of the largest German multinationals, such as the recent well-documented example of Volkswagen, are officially English speaking. Many more, such as Adidas and BASF, may not be officially but have certain departments or job functions which work primarily in English.
Medium sized, family owned businesses are much less likely to offer jobs in English, although ironically, these are the very companies that are most struggling with a skills gap for essential vacancies.
You need a STRATEGY…. and a stellar CV & Cover Letter!
Are you prepared to put some thought and effort into your job search strategy?
Do you have personal accountability?
Great, then read on!
It Depends On Your Experience
Perhaps I'm stating the obvious here but it's going to be easier for an experienced candidate to bag an English speaking job than a fresh university graduate.
This is a "buyer's market".
There are way more candidates than there are well paid English speaking roles. English speaking jobs in Germany are in high demand because there are plenty of well-educated international jobseekers seeking work in Germany who don't (yet) speak fluent German.
You do see a reasonable amount of entry-level positions advertised, especially in industries which require English-speakers to deal with the international market or which may operate in an English speaking environment. The key here though is that employers will usually want to see some relevant qualifications and work experience, so the market is tough for recent graduates with little practical experience on their CVs.
It goes without saying that the stronger the candidate's experience, the more likely they are to get hired.
To get a visa, perhaps consider teaching English on a freelancer to gain some practical work experience and give yourself time to learn German up to B1/B2 level. This will give yourself a head-start on more experienced candidates.
Get A Head Start On The Competition!
We've touched on the fact that this is a very competitive market. The longer-term strategy for success is to learn German so as you can move onwards and upwards. But that doesn't help you where you are now. 
So, what to do?
Do whatever you can to look where your competition isn't looking. Applying for the exact same jobs everyone else has seen on well-known job search sites is like being in the express lane towards lots of rejection letters!
I'm not saying don't apply AT ALL for any roles you see on LinkedIn and such, but certainly don't follow this as your sole strategy. I can guarantee everyone else is looking there because they're the most obvious places.
Your Network is your Net Worth

Everyone has a valuable network of contacts, even if they don't realise it.
Look further than your "obvious" contacts. Who else do you know who could help you? Maybe they know someone who knows someone who can hook you up.
This is what is known as a dormant network: A "sleeping" network, which you may not even know exists but has the potential to be extremely powerful in your search.
Some examples….definitely a non-exhaustive list.
Your former university professor or tutor
Fellow alumni who may have contacts in Germany
Friends / relatives of your partner
Any German friends or followers you may have on social media
Your German language tandem partner

Before reading on, why not grab a pen and paper and just brainstorm for 5 minutes what potential your "sleeping network" may have. Who could you approach?
All of these are avenues worth exploring. It's amazing how small the world is. Someone you least expect could have invaluable contacts for you. What's more, a few social media posts or a casual conversation at a friend's party costs absolutely nothing.
I can't stress this enough. Your network is your NET WORTH.
The LinkedIn search function is your friend here to identify headhunters in your profession or industry. Spend 30 minutes or so typing in different keywords into the search, for example "pharmaceutical jobs Frankfurt". You will soon get an idea of who is in the game and which positions are advertised in English.
Open up Google Docs or Evernote or whichever App you use, and keep a record of the names of the headhunting firms and their websites, so you can look at their websites and ascertain which ones are the best to shortlist and follow up with.
Finding A Job in Germany – Useful Sites for Expats
The second part of this guide looks into actual websites and resources which will prove useful in searching for English speaking jobs in Germany. Whereas the first part was more about setting the scene around the "how?", this final part looks more into the "where exactly?"!
LinkedIn
LinkedIn is a useful tool in Germany because it also has a strong, domestic competitor called <