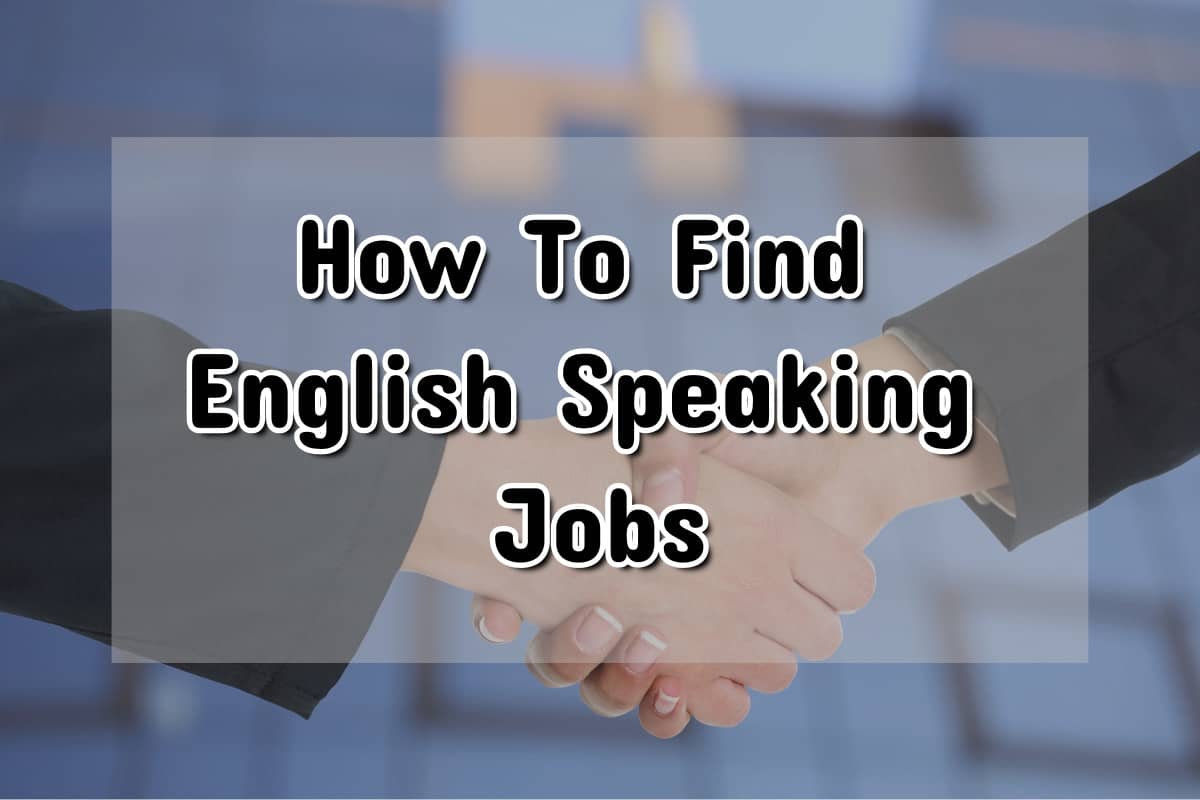 The good news is that YES, it IS POSSIBLE to find English speaking jobs in Germany.
There are quite a lot of them, especially if you consider how few jobs are available in the UK, US or Australia without fluent English skills.
That's the good news.
If you want to search for them, why not try out our jobs widget, brought to you in collaboration with one of the world's leading job aggregation websites.
The not-so-good-news is that your chances of finding an English-speaking position are highly dependent on a number of factors. It's important you understand your realistic chances of finding work before spending
English Speaking Jobs in Germany: This isn't Dubai or Singapore…
My best advice would be to approach this pragmatically and evaluate your present situation based on the factors and tips below. This will enable you to not only assess how strong your hand is, but to look at what other areas may be worth exploring to improve your chances of success.
There is certainly no shortage of English-speaking HR Managers, or Digital Marketing Executives, or Sales Professionals. However, look towards the more STEM-related professions (Science, Technology, Engineering and Mathematics), and the situation is very different.
Looking for opportunities which are "off the beaten track" is also more likely to net you success than applying speculatively to well-known companies which openly have a hiring in English policy.
As a case in point, the Dusseldorf-based hotel search website Trivago, who have a policy of hiring in English, apparently get hundreds of applications for every open position.
For the gentlemen reading this, we all know how hard it was to date the most popular girl at school. The same logic applies to finding English speaking jobs in Germany!
Don't chase what everyone else is chasing. You need to be more creative, strategic and cunning to bag that perfect job in a competitive market. What do you bring to the table? How are you unique? Why should an employer hire you?
Job Seekers – Optimise your CV and Cover Letter to Succeed!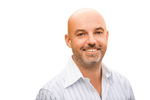 Looking for a job in Germany?
You need to have a stellar CV and cover letter, especially if you're not an EU citizen.
Your international format CV won't cut it. Cover letters in Germany are also an art.
I can help! I coach job seekers like you to get your CVs and cover letters up to scratch.
Invest in yourself and book a consultation!
It Depends On The Seniority Of The Position
This is arguably the most critical factor.
The rule of thumb is: The more senior the role, the less important it is to be fluent in German, especially in multinational, foreign-owned companies.
Why is this?
First and foremost, more senior level positions tend to play in a more international environment. If the company is multinational, these positions will interact with their peers in many different countries rather than in a single production facility or local headquarters.
Secondly, senior management and executive roles may enjoy the services of a Personal Assistant, or at least a team admin or fixer, who can deal with any office-related bureaucracy which requires proficiency in German language.
Finally, team leader or department head positions that come with direct reports also reduce the need to be able to "swim" on your own in a foreign environment. Especially if you have native speakers as team members who can assist in situations where your language skills may fall short.
Entry-level positions and jobs which require a lot of day-to-day interaction with blue collar workers are much more likely to require German language out of necessity.
It Depends On The Role And The Industry
Some industries and job types are by nature less dependent upon language skills.
You're less likely to need fluent German if you work as a programmer or software engineer than if you work in a client or customer-facing role such as Sales & Marketing or Project Management, dealing primarily with German-speaking clients.
It goes without saying that any position requiring communication skills or interaction with clients, customers, and external suppliers is going to be trickier if you don't speak the native language.
Outside of the private sector, academia, international charities and non-governmental organisations (NGOs) are also good hunting ground for English speaking jobs in Germany. These are liberal and multicultural organisations which often have to search further afield than the local candidate pool to recruit real experts in their field.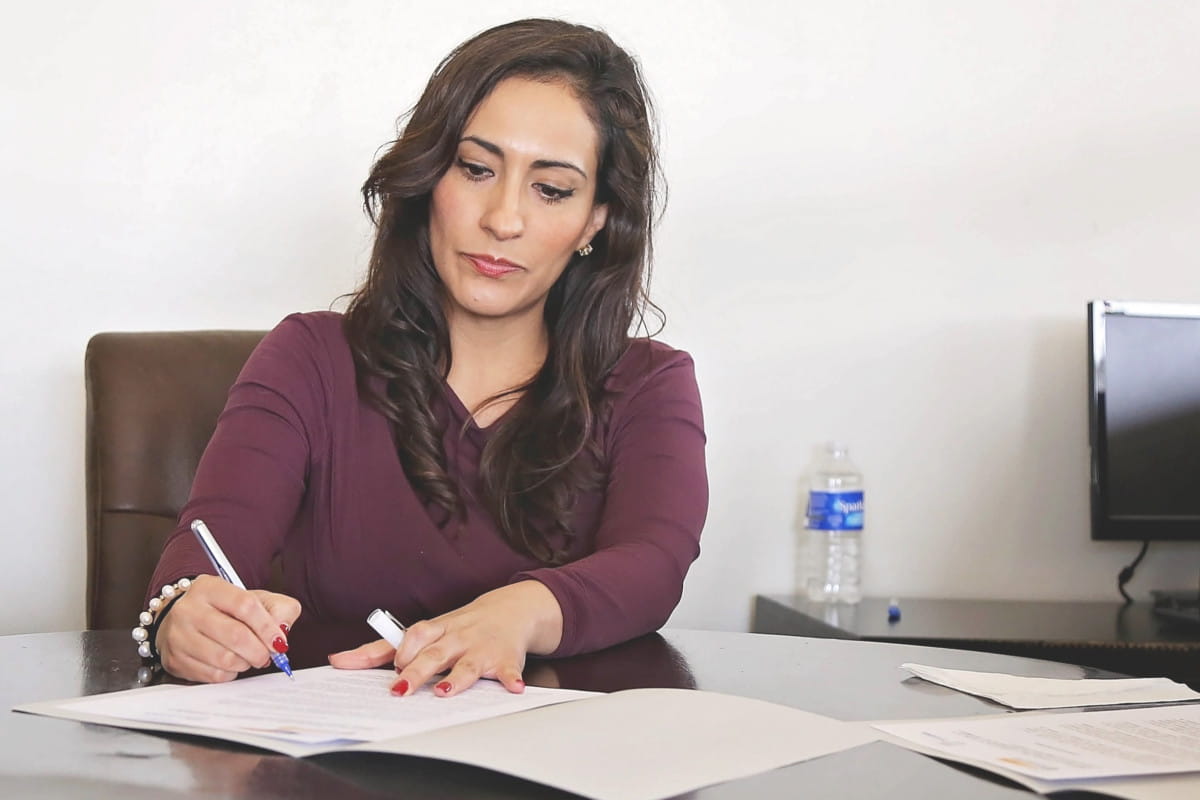 It Depends On The Size Of The Company
Larger multinationals are more likely to adopt English as the international language of business. This not only applies to foreign corporations but also some larger German firms too.
Some of the largest German multinationals, such as the recent well-documented example of Volkswagen, are officially English speaking. Many more, such as Adidas and BASF, may not be officially but have certain departments or job functions which work primarily in English.
Medium sized, family owned businesses are much less likely to offer jobs in English, although ironically, these are the very companies that are most struggling with a skills gap for essential vacancies.
You need a STRATEGY…. and a stellar CV & Cover Letter!
Are you prepared to put some thought and effort into your job search strategy?
Do you have personal accountability?
Great, then read on!
It Depends On Your Experience
Perhaps I'm stating the obvious here but it's going to be easier for an experienced candidate to bag an English speaking job than a fresh university graduate.
This is a "buyer's market".
There are way more candidates than there are well paid English speaking roles. English speaking jobs in Germany are in high demand because there are plenty of well-educated international jobseekers seeking work in Germany who don't (yet) speak fluent German.
You do see a reasonable amount of entry-level positions advertised, especially in industries which require English-speakers to deal with the international market or which may operate in an English speaking environment. The key here though is that employers will usually want to see some relevant qualifications and work experience, so the market is tough for recent graduates with little practical experience on their CVs.
It goes without saying that the stronger the candidate's experience, the more likely they are to get hired.
To get a visa, perhaps consider teaching English on a freelancer to gain some practical work experience and give yourself time to learn German up to B1/B2 level. This will give yourself a head-start on more experienced candidates.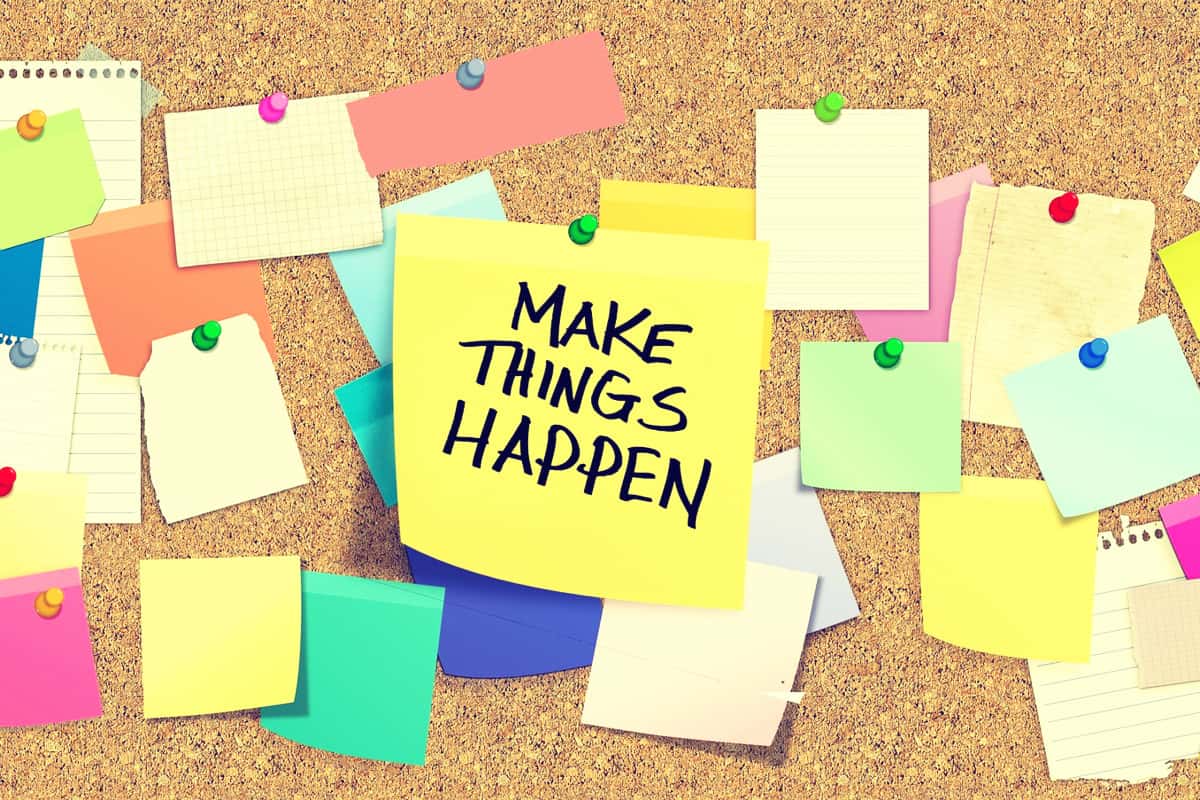 Get A Head Start On The Competition!
We've touched on the fact that this is a very competitive market. The longer-term strategy for success is to learn German so as you can move onwards and upwards. But that doesn't help you where you are now.
So, what to do?
Do whatever you can to look where your competition isn't looking. Applying for the exact same jobs everyone else has seen on well-known job search sites is like being in the express lane towards lots of rejection letters!
I'm not saying don't apply AT ALL for any roles you see on LinkedIn and such, but certainly don't follow this as your sole strategy. I can guarantee everyone else is looking there because they're the most obvious places.
Your Network is your Net Worth

Everyone has a valuable network of contacts, even if they don't realise it.
Look further than your "obvious" contacts. Who else do you know who could help you? Maybe they know someone who knows someone who can hook you up.
This is what is known as a dormant network: A "sleeping" network, which you may not even know exists but has the potential to be extremely powerful in your search.
Some examples….definitely a non-exhaustive list.
Your former university professor or tutor
Fellow alumni who may have contacts in Germany
Friends / relatives of your partner
Any German friends or followers you may have on social media
Your German language tandem partner

Before reading on, why not grab a pen and paper and just brainstorm for 5 minutes what potential your "sleeping network" may have. Who could you approach?
All of these are avenues worth exploring. It's amazing how small the world is. Someone you least expect could have invaluable contacts for you. What's more, a few social media posts or a casual conversation at a friend's party costs absolutely nothing.
I can't stress this enough. Your network is your NET WORTH.
The LinkedIn search function is your friend here to identify headhunters in your profession or industry. Spend 30 minutes or so typing in different keywords into the search, for example "pharmaceutical jobs Frankfurt". You will soon get an idea of who is in the game and which positions are advertised in English.
Open up Google Docs or Evernote or whichever App you use, and keep a record of the names of the headhunting firms and their websites, so you can look at their websites and ascertain which ones are the best to shortlist and follow up with.
We've partnered with one of the world's leading job aggregation websites to bring you a job search function directly integrated into the Live Work Germany website!
Simply enter the position you're looking for and the location into the search box on the right.
Follow the instructions in each job listing for how to apply for each of these positions.
We can't answer any questions in relation to any job advertised because we don't have contacts with any of the advertisers.
Finding A Job in Germany – Useful Sites for Expats
The second part of this guide looks into actual websites and resources which will prove useful in searching for English speaking jobs in Germany. Whereas the first part was more about setting the scene around the "how?", this final part looks more into the "where exactly?"!
LinkedIn
LinkedIn is a useful tool in Germany because it also has a strong, domestic competitor called Xing.
What this means in practical terms for the non-German speaking jobseeker is that LinkedIn jobs tend to be more scaled towards larger, international companies (although this is by no means a hard and fast rule), whereas Xing is more geared towards medium-sized, German speaking companies.
LinkedIn is at its most powerful as a tool for connecting with headhunters, some of whom will be recruiting for English speaking jobs in Germany. You just have to build up a presence and increase your number of connections to link in (see what I did there?) with them.
Treat your presence on LinkedIn a bit like building up a following on any other social media platform. If you want to build influence, invest time into regularly updating your profile, having a professional photo, writing blog posts on LinkedIn on topics relevant to your professional career, and cultivating your network.
Join Groups which are relevant to your profession or which may provide useful additions to your network. The Expats In Germany Just Landed network is a good place to fish for potentially valuable contacts as a good starting point. (I also post blogs in there from time to time!).
My own personal experience of using LinkedIn has been that 80% of people I reach out to will usually accept my invitation, especially if they are directly connected with a mutual contact and if I write a short message telling them why I would like to connect.
Follow these guidelines when reaching out on LinkedIn…
Use correct punctuation!
Don't send vague, uncreative and semi-literate messages such as "hello i am looking for a job please help me".
These are the fastest route to a potential connection pressing their DELETE button because it makes you look LAZY.
Think: Why would a busy person bother answering something like this? I delete these types of messages immediately.
Generic German Job Search Sites
Now, whilst the offerings on these sites are overwhelmingly aimed at Germans, it is worth panning for gold here because not everyone will bother to look on these sites, so you could gain an advantage over your fellow jobseekers.
Remember my advice from the previous post? True, only around 5% of the job advertisements posted will be in English but it doesn't take a great deal of effort to sift through the ones that aren't, right?
The largest jobs website in Germany is StepStone, covering all industry sectors nationwide. They also have a language option to show the site in English, however, it does not filter for English speaking jobs. Monster has recently fallen from the lofty heights they held 5 years ago. Although still a key player, Monster has also begun to work as a job search engine in addition to being a stand-alone site. Possibly a consequence of them losing market share to StepStone and other competitors? Monster also has a beta version of an English language option. Other generic German job sites with good market share are Kalaydo, Jobware, MeineStadt (for more locally restricted searches) and Stellenanzeigen.
There are others too which are more geared towards certain branches but this level of detail is probably not necessary, given that you're looking for a job in English, so onwards…
Generic German Job Post Aggregators
The main difference between the above sites and these ones is that these all work on an algorithm which finds job adverts and brings them all into one place.. Some (but not all) of these also generate revenue through allowing companies to advertise their positions directly on their sites. From most to least useful in my opinion, the main sites are:
Because Indeed and ZipRecruiter are internationally active sites with a presence in several countries, you could check out their site in the UK or US to familiarise yourself with the general navigation of the site in English language before tackling the .de site.
Think one step ahead.
Employer & International Candidate Matching Services
Developed out of necessity, these are a smart and innovative concept, potentially very useful to international jobseekers looking for English speaking jobs in Germany. The need for this service has grown over the past years as the talent pool to fill vacancies is shrinking, due to Germany's top-heavy demographic pyramid.
For every 3 people who retire, only 2 replacements are entering the labour market. This is driving a huge shortage of skilled labour to fill vacancies, especially in Germany's Mittelstand of highly specialised, small-to-medium sized businesses which previously would never have considered recruiting from overseas or hiring a non-German speaking person.
Employland, founded in 2014, is the brainchild of Hamburg entrepreneur Hans-Christian Bartholatus. Employland allows candidates to create profiles for free and have them matched together with potential employers. At the point of a successful conclusion of an employment contract, the employer pays a fee. The whole process is free of charge for the candidate and also includes all of the necessary immigration permits and paperwork for the candidate to legally work in Germany.
ImmigrantSpirit works in a similar manner. This is the project of Düsseldorf-based Life Coach and Headhunter, Chris Pyak. Chris works with numerous companies to connect them with potential candidates. Candidates can register on the site for free and submit their CV and covering letter and Immigrant Spirit will match them with potential employers. During the first year of employment, Immigrant Spirit offers coaching to help with the immersion to German business culture and life in Germany.
Germany-USA Careers Service is also along similar lines but a) is based in the U.S. and thus aimed primarily at Americans looking to work in Germany and b) also helps Germans (and Austrians and Swiss) make the journey the other way across the Pond. Whereas Employland and ImmigrantSpirit focus primarily on placing jobseekers into open positions with German companies, GUCC aims foremost to place Americans with U.S. companies and government agencies which have a presence in Germany.
Experteer
Even though this one is a German language site, it deserves a mention on its own because of a certain nuance of the German jobs market, namely that job adverts by and large do not indicate the expected salary range. This is especially annoying because you either need to call their HR department and openly ask about renumeration ahead of submitting an application, or risk wasting time applying for something below your expectations.
Experteer bucks this trend as a portal for senior roles paying above €60,000 per year. The downside is that it's a premium site costing €11.90 per month, but then if you earn over €60k a year, I guess you can afford it! Because it tends to play at the higher end of the market, there are also more job descriptions in English, advertised by foreign-owned, multinational blue-chip companies.
Sites Aimed at English Speakers / Expats
Europe Language Jobs
Europe Language Jobs is a portal especially for bi- and multi-lingual job candidates who are looking for international roles where they can utilise their language skills. There are many positions on their site which are with companies based in Germany. When browsing the site, many of these seemed to be customer support roles speaking various languages including English. It is easy to filter your search to just include jobs in Germany, which require English language.
Bear in mind though that if you ONLY speak English, then this may not bring up much in your search, as their platform is primarily for users who speak more than one language. They also have a YouTube channel.
EnglishJobs.de
A user-friendly site posting English speaking jobs in Germany, EnglishJobs.de allows you to search by major city or Bundesland. Most of the open postings on here are geared towards engineers, developers and programmers and in their FAQ they also state that this is their main focus area. This site includes a mix of original postings as well as jobs originally posted on other portals.
ExpatJobseeker.de
Fairly similar set-up to the previous site, however ExpatJobseeker.de seems to be much broader and less focussed on IT jobs. This site features some of their own postings as well as jobs advertised by the jobs search engine Indeed. Clicking on the Companies tab gives a cool opportunity to find out who has advertised English speaking jobs with them in the past. Those of you with your hustle mode on could contact these companies directly and ask if there are upcoming vacancies.
The Local
Advertising itself as Germany's news in English, The Local is first and foremost a news site for expats, with its sister site Toytown Germany also providing an expat forum. The Local also has an English jobs section, although this is a search-bot function which gathers job descriptions from other sites which are posted in English, rather than original content. It is easy and user-friendly but it may well be that you've already come across the job posting on one of the other sites listed here.
JobsIn…..
The JobsIn family of sites offer job postings in English for several German cities. Each one has its own unique URL. Here are the links for Munich, Düsseldorf, Cologne, Frankfurt, Hamburg, Berlin and Leipzig. This site is a search algorithm of jobs which have been advertised on other sites, pulled together into one place.
Germany StartUp Jobs
Germany StartUp Jobs is a fairly new site which also plays predominantly in the tech / IT field but has some other job categories too. There is a particularly strong focus on jobs in Berlin, which isn't surprising given that it's mainly jobs in tech industries which are listed.
National Newspapers
The two biggest in terms of job postings are the Frankfurter Allgemeine Zeitung (or FAZ for short) and the Süddeutsche Zeitung, published in Munich. The Berliner Morgenpost is also useful for Berlin and surrounding area. Again, these are aimed at fluent German speakers but there is the occasional English-language job ad in there as a diamond to be found, especially if you are looking for more senior roles.
Facebook Groups
Now, you're probably not going to find your dream career here, but there are a few groups on the Book of Face which act as bulletin boards for those offering and those seeking English speaking jobs in Germany. Be warned that most of these are for fairly casual and entry-level jobs.
The ones listed below are those with the most members and which appear to be the most active.

These groups below are focussed on the start-up scene and may be good hunting ground for those of you in a more techn tal marketing.

Twitter
Employers will sometimes tweet links to vacancies they are struggling to fill. Because of how content on Twitter is consumed (on the fly) compared to job search websites (usually searched on a PC or laptop), I guess the psychology is that you're more likely to save it from your Twitter feed into your notes App and engage than if you were just skim-reading through hundreds of jobs on a search website.
The "Advanced Search" function in Twitter is also your friend here. Whilst on the subject of Twitter, if you haven't already, please take a few seconds to follow us @liveworkgermany.
Further Reading And Actions
We offer CV and job application coaching to provide 1:1 support to jobseekers looking to boost their chances of success. Book a free 10 minute intro call to learn how we can help you.
One of the most common reasons your application ends up in the trash is because the German CV and cover letter format is quite different to that in English-speaking countries.
Don't make basic mistakes….let us guide you!
I would also highly recommend the book How To Win Jobs And Influence Germans, by Chris Pyak.
Chris is a Headhunter and Coach who understands what makes recruiting managers tick and some of the weaknesses foreign professionals face when confronted with German HR departments.
His biggest tip? Get in touch with the hiring manager instead of contacting HR. Hiring managers are able to say "yes", whereas HR only have the mandate to send out rejection letters and shortlist possible candidates. Chris covers this, together with many other aspects of German job search, including tips for finding jobs which may not be advertised in the places where people typically look as part of their search.