Munich is a city of history and tradition, but is also Germany's economic powerhouse.
While Berlin may attract alternative and creative types, Munich is a magnet for professionals who want to combine career advancement with a beautiful, clean city, low crime rate, fantastic quality of life and easy access to stunning mountain scenery right on the doorstep.
Prettier than Frankfurt and Berlin, and with much better weather and geographical location than Hamburg, it's easy to see why Munich is such a popular destination for expats.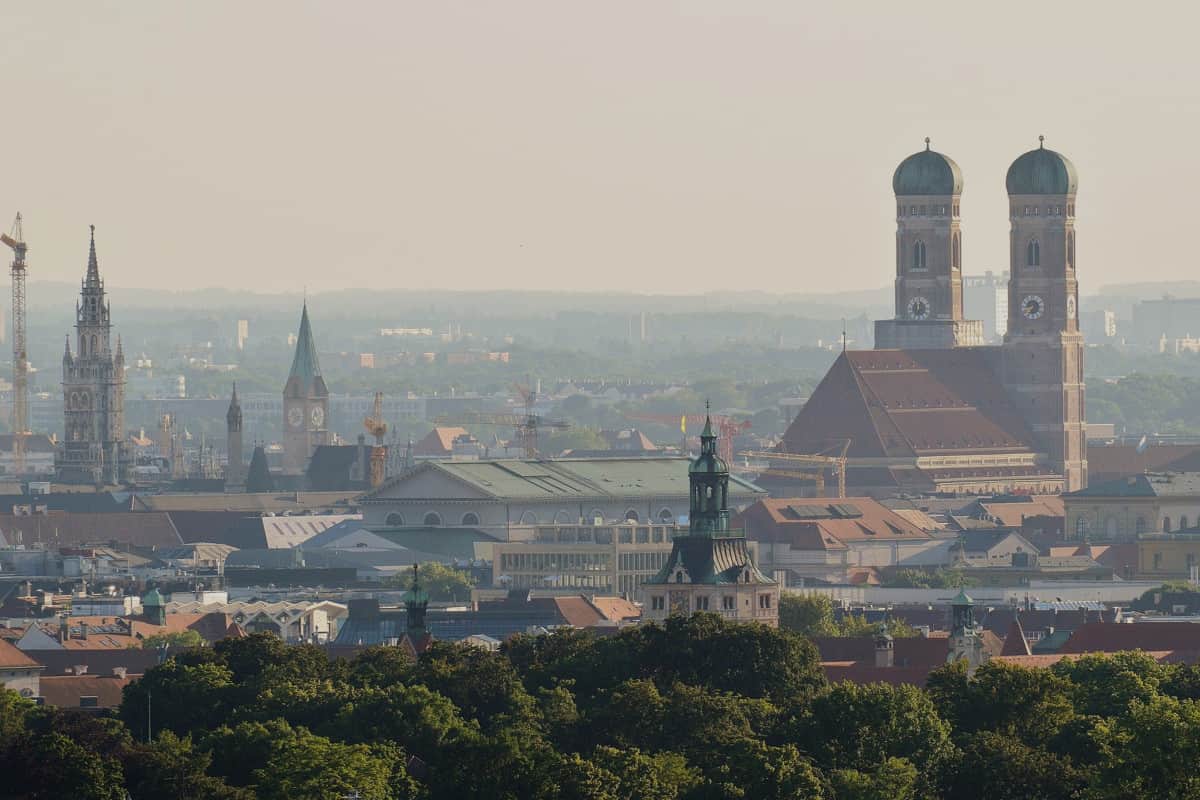 Finding English speaking jobs in Munich is tough, but not impossible
Bavaria is often referred to as the Texas of Germany, and this certainly has some truth to it in many ways.
Prosperous, traditional and independent thinking, with a rich history, Bavaria is Germany's most conservative state and is culturally more aligned to Austria in many ways than it is to the cities of northern and western Germany.
Living and working in its capital, Munich, is a great choice for those who want to combine an outdoors lifestyle, pleasant climate and a huge array of international companies to choose from to advance their career. It's really where traditions rub shoulders with world-beating, cutting edge engineering.
Munich is Germany's richest city in terms of GDP per capita and has one of the lowest unemployment rates, not only in Germany but in the whole of Europe. For all sense and purposes, an unemployment is effectively zero. That's the good news.
But it's not all roses.
Housing costs in Munich are the most expensive in Germany, although one recent study showed that Stuttgart has recently pipped Munich for the title of priciest German metropolis by one of the measures used.
It's also fair to say that Munich's conservative slant means it's not as easy to find an English speaking job in Munich as it is, say, for jobseekers who are looking in Berlin.
Frankfurt may be Germany's and continental Europe's banking capital, but Munich is Germany's centre for insurance, and is the seat of insurance giant Allianz and reinsurance leader MunichRe. A lot of spin-off industries are also located in the region too. Automotive and engineering giants such as BMW and Siemens are headquartered in the city too.
On the positive side, once you do find a job, it's likely to pay a lot better than the equivalent position in Berlin, due to Munich's shortage of skilled, qualified professionals in many industries.
Also, what many expats don't know is that Munich is second only to Berlin with the size and breadth of its startup scene. It's just dwarfed by the other, more well known employers in the city, whereas in Berlin it tends to be front and centre.
Be resilient, grow and cultivate your network
So, if your German's not yet up to scratch to write your applications and hold your own in interviews, Munich may initially prove to be a hard nut to crack. As you'll discover, the key to being successful in finding a job in Munich is all about growing and cultivating a network, and reaching out to people both on- and offline to find opportunities through word of mouth.
Munich plays host to a huge expat community. Unlike Berlin, where the expat scene tends to be more dominated by freelancers, creatives and tech workers, expats in Munich are more likely to be skilled professionals in corporate jobs.
What does that mean? Well, firstly, they all found jobs…and secondly, inevitably some of them will be hiring managers and they will be less insistent on fluency in German for one of their team members.
Building up a professional network, going to meet-ups and reaching out to Munich-based expats on LinkedIn who work for companies you'd like to target, are all great strategies to pour some fuel onto your search to find English speaking jobs in Munich.
Being a major tech hub too means that some of the traditional obstacles of finding a job in Germany don't apply, or are less relevant, to the Munich startup scene. Startup founders and technology related businesses are in general younger, more dynamic and less risk-averse than German industry as a whole.
There are more "back-end" roles in the tech industry. It can be reasonably argued that fluency in German is not an absolute must-have to perform these roles. Anything requiring intensive contact with German-speaking customers or vendors, on the other hand, will inevitably require German language skills to some extent.
Many CEOs of young tech startups are themselves foreign nationals and thus are much more amenable to hiring non-German speakers. Often, the day-to-day language in the office, unofficially, is English, even though there are a decent amount of Germans working for the company.
Don't shoot yourself in the foot with your CV and cover letter
Sending a CV in an international format will be the express lane to it landing in the trash. You'll still need to submit your application in the preferred format for German recruiters. That also includes a cover letter setting out why you believe you're the right applicant for the position.
What if I told you that this will make or break your chances of finding a job in Munich, so getting it right is a must.
Most people don't realise just how important this is and fail to adjust their applications to reflect the culture of recruiters in Germany. Just imagine if you were 10x more likely than your fellow job seekers of being invited to interview. You'd take that, right?
We can help you put your CV into the German style. Not only that, we will also ghost write or mentor you to write a killer cover letter to stand out from the unimaginative crowd.
But first of all, you need some companies to actually apply to!
So, let's help direct you to some warm leads, to get you off to the races with your job search.
The quickest way to get frustrated is by using what I call the "hottest girl in high school" strategy: Are you chasing after the most popular jobs or companies, where they only hire the very best A players and have the pick of the crop?
Job Seekers - Boost your chances of success!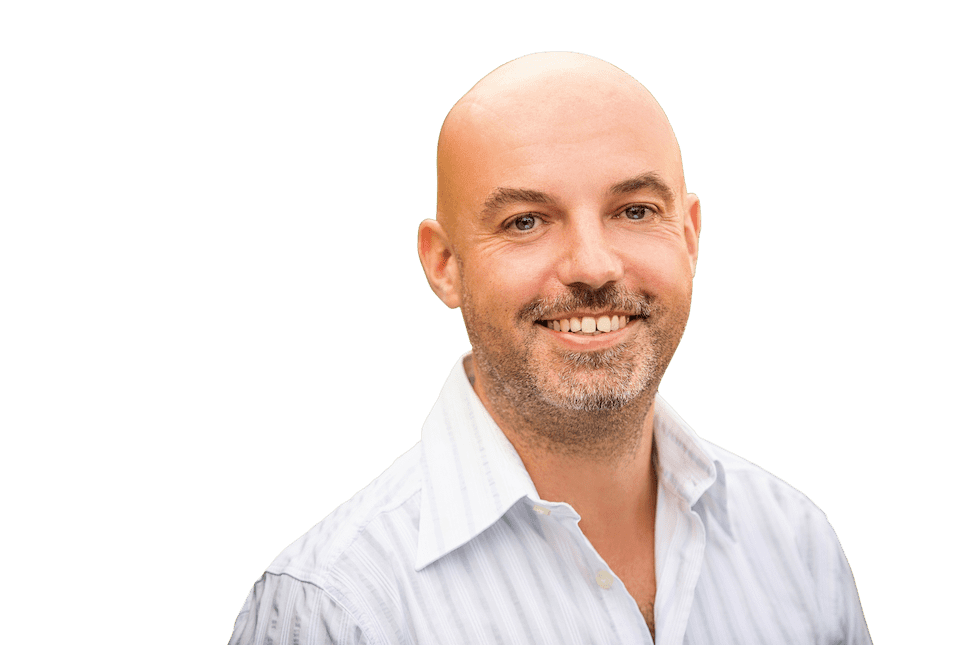 Looking for a job in Germany?
You need to have a stellar CV, cover letter and optimised LinkedIn profile.
Your international format CV won't cut it. Cover letters in Germany are also an art.
Our templates and my coaching for job seekers like you will help you to get more interviews!
Where to start with your Job Search
For more general tips on the top job portals in Germany and strategies to find English speaking jobs in Munich, definitely also check out our article on finding English speaking jobs in Germany in general. You can also download the article as a free PDF ebook.
But let's take a look at Munich specifically. These articles and directories all provide some great ideas to get that Google sheet filled full of potential opportunities that can be followed up.
Categorised by number of employees in the city, as opposed to market capitalisation or turnover. Whether or not they hire in English is another question entirely. Just research and reach out to the ones that look interesting to you or are hiring for positions which align to your expertise.
Statista have put together a report on the most attractive employers in Munich, based on several criteria including