Berlin – the city where anything goes. The city that never sleeps. The city where, as a young, skilled English-speaking professional you may well have front and centre in your mind when considering a move to Germany.
Whether the goal of your move is career advancement, international experience, or just the desire to experience life in a major European city for a few years, it's a great choice!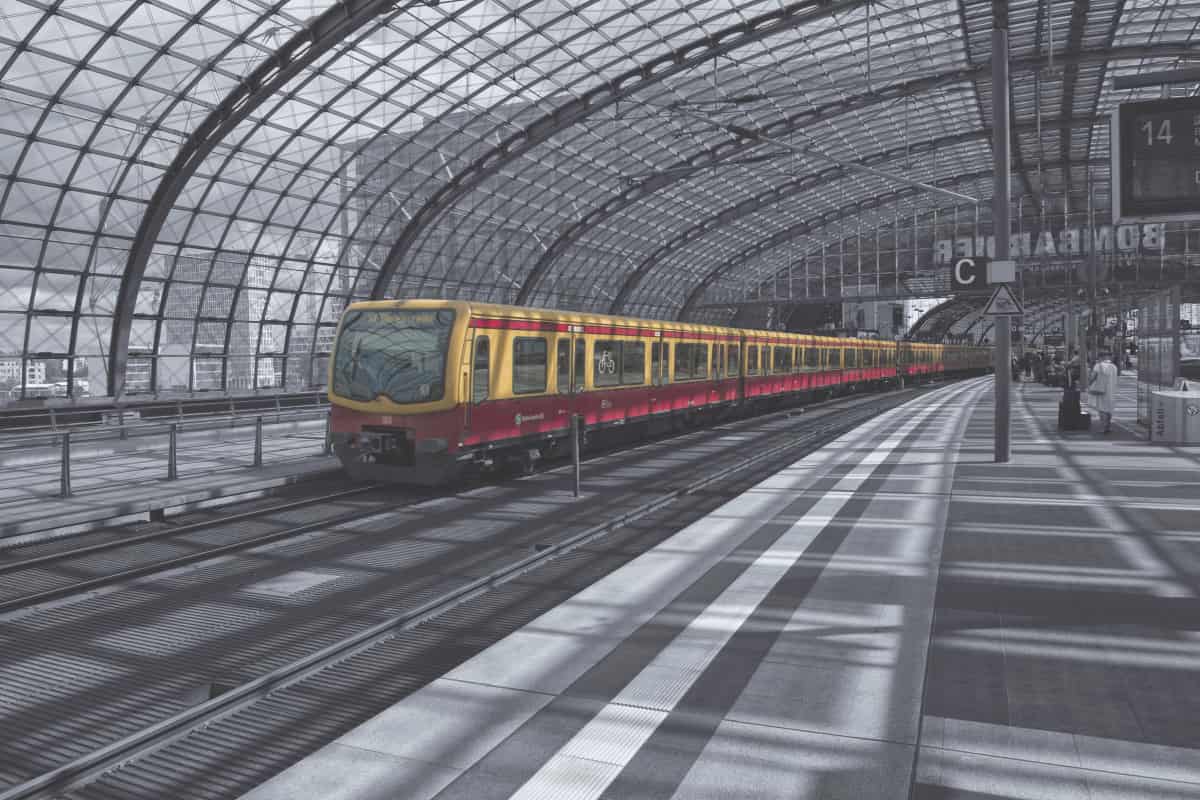 Securing English Speaking Jobs in Berlin: You Need a Plan
Indeed, for native English speakers who are looking for opportunities to find a professional job that doesn't require fluency in German as a prerequisite, it's one of, if not the best choice of locations in the country.
Berlin is also the most "undeutsche" city in Germany. Whereas job seekers in Munich will find a conservative, traditional city, Berlin is the exact opposite.
Although cities such as Stuttgart and Frankfurt have a higher percentage of their populations with what Germans refer to as a "migration background," Berlin feels much more international.
You can see and feel it in its more laissez-faire attitude towards bureaucracy, rules, order, cleanliness, formality, and everything else you would as consider as being typically German.
Note that this post focuses on finding part time or full time work through a German employer. Though self-employment, or working from home doing something like teaching online are options, they aren't covered by the scope of this article.
Given that English-speaking work in Germany is hard to come by, and usually requires some specialisation, we also don't cover low salary, entry-level jobs.
Why finding English speaking jobs in Berlin is easier than elsewhere
So, if your German's not yet up to scratch to write your applications and hold your own in interviews, Berlin may well be your best bet. It's not all roses, as we'll cover later, but certainly the number of openings for native English speakers is likely higher than in Germany's other major metro areas.
Berlin is the centre of the German tech industry. Its startup ecosystem sits behind only London and Paris as being the leading light in Europe. And unlike those cities, the cost of living in Berlin, while not as cheap as it used to be, certainly isn't approaching the levels in the British or French capitals.
The advantages of Berlin being a tech hub mean that some of the traditional obstacles of finding a job in Germany don't apply, or are less relevant to job searches in the German capital.
Startup founders and technology related businesses are in general younger, more dynamic and less risk-averse than German industry as a whole.
Companies are often hiring for more "back-end" roles in the tech industry. Through the nature of what these jobs entail, it can reasonably enough be argued that fluency in German is not a must-have to perform these roles. Anything requiring intensive contact with German-speaking customers or vendors, on the other hand, will inevitably to some extent require German language skills.
Many CEOs of tech startups are themselves foreign nationals and thus are much more amenable to hiring non-German speakers. Often, the day-to-day language in the office is English. 
Don't shoot yourself in the foot with your CV and cover letter
Despite the market for finding English speaking jobs in Berlin being healthier than for Germany as a whole, you'll still need to submit your application in the preferred format for German recruiters. Your international CV won't cut it and will likely end up in the trash.
What if I told you that your résumé could make or break your application? Getting it right is a must.
Most people don't realise just how important this is and fail to adjust their applications to reflect the culture of recruiters in Germany. Just imagine getting one step ahead of your fellow job seekers by nailing your application documents and vastly increasing your chances of being invited to interview.
We can help you put your CV into the German style. Not only that, we will also ghost-write or mentor you to write a killer cover letter to stand out from the unimaginative crowd.
But first of all, you need some companies to actually apply to!
So, let's help direct you to some warm leads, to get you off to the races with your job search. The quickest way to get frustrated is by using what I call the "hottest girl in high school" strategy: Are you chasing after the most popular jobs or companies, where they only hire the very best A players and have the pick of the crop?
Job Seekers - Boost your chances of success!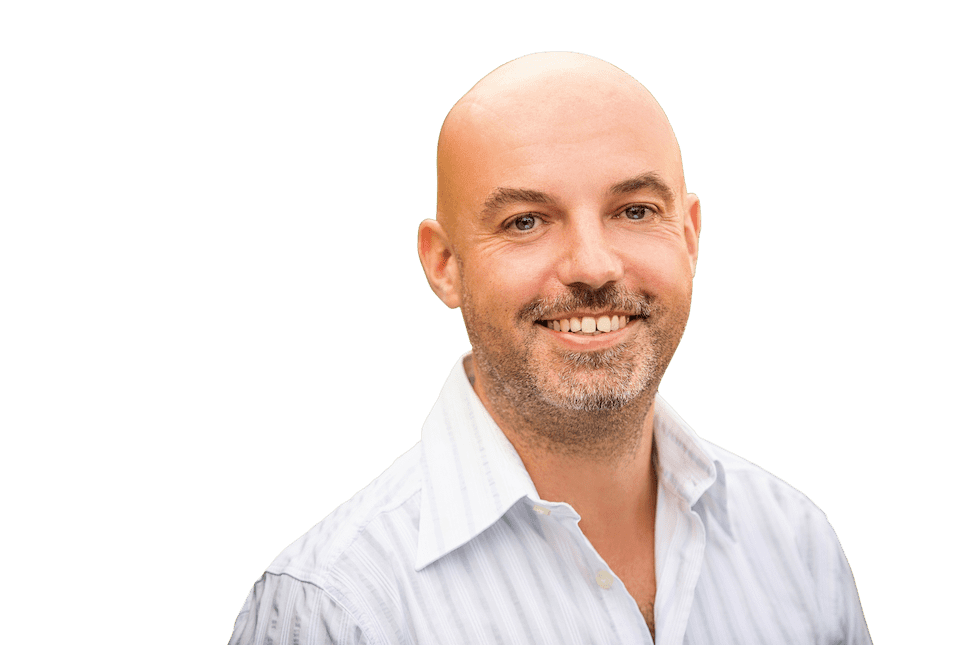 Looking for a job in Germany?
You need to have a stellar CV, cover letter and optimised LinkedIn profile.
Your international format CV won't cut it. Cover letters in Germany are also an art.
Our templates and my coaching for job seekers like you will help you to get more interviews!
Where to start with your Job Search
For more general tips on the top job portals in Germany and strategies to find English speaking jobs in Berlin, definitely also check out our article on finding English speaking jobs in Germany in general. You can also download the article as a free PDF ebook here.
Looking at Berlin specifically, these all provide some great ideas to get that Google sheet filled full of potential opportunities to follow up.
Does what it says on the tin. A portal offering predominantly English speaking jobs in Berlin for startups and in the tech industry. Not surprisingly, there is a strong focus on IT-related roles and digital marketing expertise.
Very much focused on tech jobs, nonetheless it's a comprehensive database of actual current openings and is overwhelmingly heavy on jobs in the Berlin startup ecosystem. The whole platform is in English, just like Berlin Startup Jobs, although some of the actual job descriptions themselves are in German. 
A Barcelona-based website covering, rather unsurprisingly, the EU startup ecosystem. They have (at the time of writing) over 750 German startups in their database. Be warned though that many of them seem to be in a pretty early stage, either pre-seed or seed, so some of these companies will inevitably fail. I've applied a filter to just show those which are headquartered in Berlin, and there are quite a lot of them!
The directory at Berlin Startup Directory seems to be somewhat less active and comprehensive than EU Startups. Nonetheless, you will no doubt find some firms in here that are not listed above, so it's another useful list to pursue potential leads and possibly make cold outreach to some companies to see if they're hiring. 
This list of Berlin's top 100 employers, categorised by number of employees in Berlin, as opposed to market capitalisation or turnover, was put together by the Berlin Chamber of Commerce. Whether or not they hire in English is another question entirely.
This list has been compiled by the Berliner Morgenpost and will inevitably show some overlap with the list above. Nonetheless, there are 200 rather than 100, so there are more potential leads contained in here.
The best employers, including the surrounding state of Brandenburg, as compiled and evaluated by the Great Places To Work company. More innovative companies who treat their employers well are by nature more likely to be open to thinking outside of the box when it comes to their hiring protocol i.e. hiring for skills rather than the ability to speak German. 
A list of Berlin's top tech employers (based on reviews from Kununu and Glassdoor from these companies' employees), published on HeyJobs website. Perhaps unsurprisingly, they were in the top spot, hence they're shouting it from the rooftops!
Fintech and insuretech are both a mainstay of the Berlin startup ecosystem. Many of them are also active well beyond Germany's borders and as such may be a good option for finding and English speaking job in Berlin. Here's a list of the top 10 in Berlin.
LinkedIn
LinkedIn is gold.
Are you spending at least an hour a day on LinkedIn? If you're not, then seriously, take a pause from this article now.
Delete Instagram, Snapchat and Facebook off your phone. Put your time spent in the gym or commuting, or waiting in line for coffee, to more productive use.
Done that? Good! Now, moving swiftly on…
What many people don't realise about LinkedIn is that it's your online CV. You can get in front of endless potential recruiters or people who know someone who is hiring. We'll be putting a more comprehensive article on LinkedIn strategies together in the near future.
Until then, I'll leave you with 2 quick tactics.
1. Comment on relevant content from others. It will expand your reach and put your profile in front of people who otherwise wouldn't have discovered you.
2. Join Groups on LinkedIn. They're great for networking and LinkedIn allows you to send requests to connect with people who are members of the same Group. Here are a few which are useful for Berlin based job seekers:
Xing – is it worth it?
For anyone who didn't know, LinkedIn has a domestic competitor in German-speaking Europe called Xing.
Unless you speak German, Xing is pretty much useless for actual job searching.
Even though Xing has English language capability, the content is overwhelmingly German and aimed at users in the DACH (Germany, Austria & Switzerland) region.
However, you could get one step ahead because there are far fewer English speaking job seekers who are active on Xing. So, despite it being aimed mainly at German-speaking roles, the fact that you're looking on there could help you get one step ahead of your fellow job seekers.
You see, where Xing may come into its own, especially if you have some German friends who can help you with searching the content, is finding potential leads through companies who have a more active presence on Xing than LinkedIn.
While LinkedIn is rapidly catching up, Xing actually has more users in German-speaking Europe than LinkedIn does.
Remember, we're not chasing the hottest girl (or guy) in high school. Look where others aren't looking if you want to get ahead.
What's the catch?
As you can see, there's plenty to go after in Berlin.
Thanks to its startup ecosystem, its international nature and its less formal, "anything goes" attitude, companies' hiring processes are somewhat easier to penetrate through than other more traditional regions of Germany.
However, I would be amiss not to inform you of some of the disadvantages that are present in the Berlin economy. You need to be aware of and prepared for them once you start applying for jobs in earnest.
1. Lack of an established industrial base
As you may have already sensed from the top employers in the city, the main disadvantage of Berlin versus other major conurbations in Germany is the lack of an established industrial base. This is to some extent due to Berlin's unique history of straggling the iron curtain, and as a consequence, being in economic isolation for almost 45 years during the Cold War.
2. Lower salaries
The result? Salaries are lower, and often cancel out any advantage of Berlin having cheaper rents and lower living costs than pretty much every other major city in Germany.
3. More competition
Also, due to the high concentration of young, non-German speaking expats who are at a relatively early stage in their career, entry level positions which don't require German are in high demand. Like any supply vs. demand situation, it means that employers can be cheeky with the salaries on offer because they know there are so many potential takers.
Unless you work in an in-demand field in the tech industry i.e. software development, dev ops, data science, digital marketing, then be prepared to be brought down to earth with a bump when it comes to salaries.
4. Less job security
A symptom of there being few large corporate employers in Berlin is that there are fewer stable jobs than Germany as a whole. By their nature, startups are more likely to fail or need to scale down than a well-established firm that's been listed on the stock exchange for many years, or a traditional family-run business that's been trading for generations.
Conclusion
Berlin has some disadvantages as a result of the increased competition for jobs, due to the massive expat community of non-German speakers coupled with a comparatively underdeveloped industrial base.
Nonetheless, the openness of the city, a more relaxed working culture than more conservative parts of Germany, together with the dominance of the startup scene, makes finding English speaking jobs in Berlin a much more achievable goal than other regions of the country per se. This is especially the case for those who don't have as much work experience and are seeking a more entry level professional job.
Finally, sharing is caring! If this article has provided value, please do us and your fellow job seekers a favour and share this in the popular Facebook Groups and forums for job seekers in Berlin.
Let's help as many people as possible to boost their chances of being invited to interview with a leg up from us, and here's to you getting hired!
Looking for helpful content on another topic?