This is a guest post from Annette, detailing how she got her German freelancer visa.
When I arrived in Berlin at the start of September, I expected another month of summer weather and a smooth journey preparing my freelance visa application.
I quickly learned that Berlin was cold, and German bureaucracy was colder.
However, thanks to hours of research, helpful friends, and good Samaritans supporting me through the process, I survived the piles of paperwork and ended up with a visa for journalism and teaching English.
While everyone has a different experience navigating how to get a freelance visa in Germany, I hope my whirlwind journey can serve as a rough guide on what to do, and most importantly, what not to do.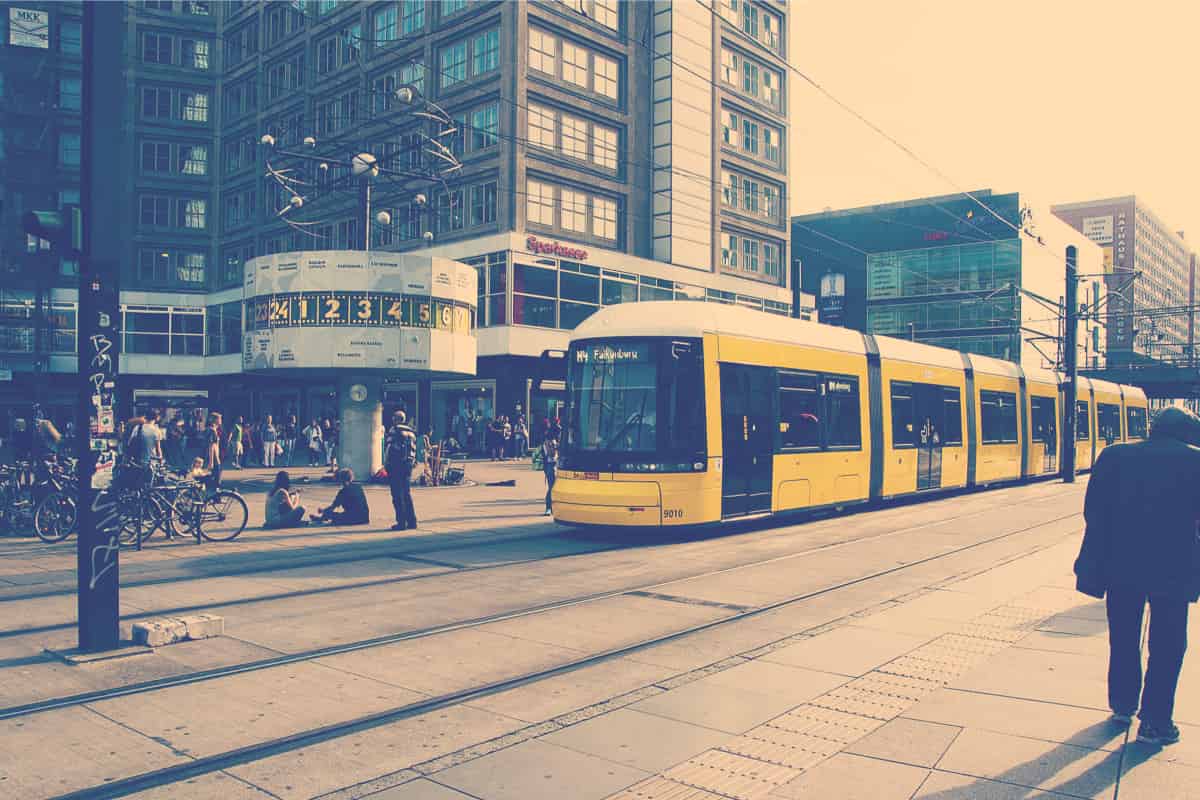 Freelance Visa Berlin – How to Get Started
When you decide to work in Germany as a freelancer, getting started can feel overwhelming. So, how can you stay organized and sane through the application process?
Make sure you are a real freelancer
It sounds obvious, but start by making sure you are a freelancer according to German tax law definitions. It's also necessary to have background evidence to show you freelanced in this profession before, or at least have a track record of doing it successfully as a hobby e.g. a blog with some traffic. I had a journalism degree and teaching certification, plus a year of full-time freelancing under my belt.
Note from Live Work Germany: If you're not a freelancer according to German tax law, you can still apply for a visa for self-employment. The process is the same but the requirements around proving that your activity is beneficial to the German / regional economy will be more stringent. This is where you'll need a solid business plan and evidence that you've done due diligence on the market.
Decide if you want to hire help
Next, choose if you want to venture into the unknown alone, or hire some professional help, or compromise through taking the online course from Live Work Germany on how to obtain the German Freelancer Visa, which provides affordable, reliable advice for those who don't want to spend several hundred Euro on 1-to-1 visa support from an agency.
I decided to try things myself, even though my German was limited. I survived, but because I had some extra road bumps applying to KSK (the artist health insurance fund), if I could go back in time, I would definitely get some help to make things easier.
Make a schedule
Take a look at the application requirements listed below. Assign each task a finish date on your calendar. Next, write down the steps needed to accomplish each task, and schedule a time for those in your calendar too. (If you think you can prepare your freelance visa application the week before your appointment date, just save yourself the stress and use your last days in Germany to hit up your favorite clubs).
Network as much as possible
Throughout your application process, network your heart out. Not only will networking help you get the letters of intent for the application (and future work gigs), it will also connect you with other freelancers who may have gone through this before. Berlin has countless networking events if you search on Facebook's events page.
What you need for your Freelance Visa Berlin Application
Sometimes, the official documents listed on the government website are all you need for your application. Other times, they are just a rough guide to get you started. Berlin is not representative of Germany as a whole, and requirements in other parts of the country will be different.
For example, although I had just about everything in order for my appointment, I was denied the visa and asked to email the office some more information before I was approved. They wanted two more intent letters, while other forms like my financing plan were not even glanced at.
Below is a list of everything I needed for my appointment and the follow up to get the visa in my passport finalized. You'll also need your passport and biometric photos, along with a filled-out application form and the processing fee (for which you will need a German bank card).
1. Anmeldung and Rental Contract
I was lucky enough to find a long-term apartment with a contract before I arrived (it only took two months of sending 15+ applications per day). I used websites like WG-gesucht and Facebook flat-sharing groups to get connected.
Once I arrived and settled in, I scheduled an appointment within two weeks to do my Anmeldung at the local Bürgerbüro.
But there's often curveballs during the freelance visa Berlin appointment. For example, my reviewer didn't look at my Anmeldung and instead wanted to see my rental contract. She noted that it wasn't thorough enough and asked me to return with a more detailed outline of my rent expenses in the contract.
2. CV and Cover Letter
Just like any job interview, make sure to bring a relevant and professional CV and motivational letter (in German, of course!) of why you're applying for the German Freelancer Visa. These were both asked for in my appointment, but only photocopied for their records.
3. Proof of Education or Relevant Work Experience
Bringing in proof of related education is a mixed bag. I wanted to be over-prepared and brought my original university Journalism degree, a copy of my English teaching TEFL certificate, and a notarized copy stating my journalism degree was equivalent to German standards.
All of this, and I was still scolded for not having the original copy of my TEFL certificate with me.
4. Letters of Intent
This is one of the most important components of the application no matter your profession. According to the government website, you should have at least two letters of intent from German clients or companies stating specific working conditions.
I had two letters of intent, including one formal contract paired with a letter, and a contract from an international client. They said it wasn't enough and asked to get two additional letters of intent from German companies.
After some convincing, they agreed to let me email the additional documents to them, rather than wait another three months for an appointment or wake up at 4 am to line up outside and take a number.
Tip: It's not always easy asking strangers or new connections for a letter of intent. However, most people are understanding and even eager to help out if you explain it clearly.
To make what I was asking for a little less intense sounding, I used the phrase "non-binding letter of intent to show the potential of a working relationship when I get the visa," which seemed to go over well. I also gave everyone who wrote one for me an outline to follow if needed. An example of one can be found inside the Live Work Germany course.
5. Bank Statements / Proof of Income
Don't just screenshot your bank information and print out the pictures on a word document (lesson learned).
While this worked for me, I was, again, scolded. It's a better idea to print out bank statements for the last few months and highlight your name, regular income, and other important bits.
I showed proof that I had savings in my US bank, and that regular invoices from previous clients were transferred into my account. Additionally, I showed that I opened a German bank account for when I could start working too. I chose to open with N26, an English-friendly online bank in Germany.
6. Health Insurance
There's no way to cut corners on this one.
Here's where I went wrong: As a qualifying artist, I wanted to wait for KSK approval before starting with my public health insurance of choice, which in my case was TK. In the meantime, I had an "incoming" expat health insurance policy from Mawista, a popular choice for au pairs, language students and newly arrived expats requiring coverage until they have their official residence permit.
So for my visa appointment, I had proof of my application status with both KSK and TK. I presented it and also showed my current expat insurance with Mawista.
I knew it was notoriously risky presenting my insurance this way, but went for it anyway in the hopes I could save a few months of excruciating withdrawals from my bank account.
However, I was turned away and told to come back when I had full health insurance coverage. While this may be accepted for the majority of applicants (this seems to be the feedback from the various blog posts and expat Facebook Groups), there is never a 100% guarantee. It's really down to the case worker you get on the day reviewing your application.
Learn from my mistakes and don't cut corners with health insurance. It's one of the strictest parts of the application process according to many personal accounts on the web.
7. Financing Plan and Revenue Forecast
These two planning tools can be filled out using the forms provided on the government website, or for a more intuitive walk-through, this is also covered in Live Work Germany's online course. These were not looked at during my appointment, but again, everyone will have a different experience.
Recap
Start Early
Make a Schedule
Stay Organized
Network, Network, Network
Don't Give Up
Heading home after my first appointment, I felt a bit defeated. But with a strong application base, I just had to fix a few things for my health insurance, and ask for more letters of intent. Once I emailed those last requirements, they emailed me with approval after two weeks. Then, I headed back to the office to pick up my visa.
It's a long and tedious process. Like me, you might be sent away the first time you try. Just stay focused on your end goal and don't get discouraged.
Whether you try to tackle this on your own with the help of the German Freelance Visa Help Facebook group, hire a consultant, or take an online course to help you, in the end it'll be worth it.
Disclaimer:
Keep in mind that this is based on my personal experience– and no situation is the same. Depending on your city, your profession, and your case worker appointment reviewer, a whole range of variables may come into play.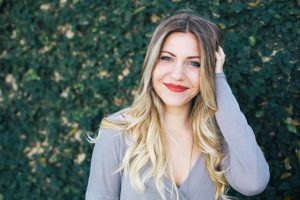 About the Author
Annette Sommers is a native Californian freelance writer and journalist, now based in Berlin and happily in possession of a freelancer visa. You can connect with her on LinkedIn or follow her personal blog!
Looking for helpful content on another topic?