For non-EU/EEA nationals, you need to understand the visa requirements to migrate to Germany for work or career reasons before commencing your job search.
You see, Germany does not grant visas for casual work and unskilled / semi-skilled labour. Their liberal immigration policy is only open to skilled professionals.
Indeed, Germany has worker shortages in many occupations and an impending demographic time bomb of a rapidly ageing population, where this year there will be fewer Germans under 30 years than there are over 60.
Germany Visa Requirements – 4 Options to Live & Work in Germany
With the various generous options to obtain residency available, Germany is addressing a clear need with its visa requirements:
Specifically seeking to attract professional and qualified migrants who are able to provide the skills necessary to contribute to an advanced, industrial society.
Consequently, to be successful you will need to:
be educated to degree level or possess a certificate in a recognised trade
ideally speak German to a higher intermediate level (although this is not strictly a must-have, it will vastly increase your chances of finding a job)
Or:
be able to convincingly prove that you can run and sustain your own small business or gain sufficient revenue through selling your services as a freelancer.
Let's take a closer look at the different possibilities the government offers for those seeking to live and work here with the different Germany visa requirements.
EU Blue Card
The Blue Card is a pan-European scheme which offers a fast track route to permanent residency for those who tick the necessary boxes.
Criteria are similar (but not the same) in all countries which participate in this scheme. Every country in the EU except for the UK, Ireland and Denmark offers a Blue Card as a route to migration.
In Germany visa requirements for the EU Blue Card are as follows:
Be qualified to degree level (minimum bachelors)
Have either a job offer or a signed employmemt contract in your field of study, conditional upon being granted a work permit
A salary of at least €53,600 (in 2019)
This is relaxed to a minimum of €41,808 (in 2019) for professions where there are recognised worker shortages, such as IT professionals, scientists, doctors, mathematicians and engineers. However, this requires prior approval by the German Federal Employment Agency before a Blue Card is granted under these circumstances.
The benefit a Blue Card gives you is that after 33 months you are granted permanent residency (subject to a number of additional criteria being met). This shortens to 21 months if you can prove that you speak German to B1 level. Don't confuse this with citizenship, which carries a whole different set of criteria.
If you don't meet these pretty stringent requirements, don't worry. There are other options available to you, as we explain below.
Standard Residence Permit (Aufenthaltserlaubnis)
What if you don't fulfil the criteria necessary to be eligible for a Blue Card?
You can obtain a residence visa according to the standard conditions which apply for any third country national who is applying for residence in Germany on grounds of obtaining gainful employment.
Different qualifying criteria for this apply, depending on the job you will be doing and the varying scarcity of eligible workers to fill the role in question.
The normal rule is that for positions which do not require a university degree i.e. where a Blue Card is not an option, the employer must attempt first of all to hire a German or EU/EEA citizen (although this is changing, see final section!)
Typically, an employer would have to prove this to the Federal Ministry of Employment, by showing them he has taken reasonable steps to find a suitable German / EU citizen as a candidate for the role.
The German Federal Agency for Employment publishes twice a year a whitelist of non-academic occupations for which there is a severe worker shortage. Employers who wish to hire qualified third country national applicants for these occupations are not subjected to the same criteria.
For these positions, the employer does not have to provide evidence of attempting to hire a German national or EU citizen because the government has already formally acknowledged worker shortages in these trades.
Candidates would be expected to show that they are qualified for these jobs by proving that they possess the relevant trade certification. This could potentially require recognition of equivalency by the German body (link) which examines certifications gained abroad.
Again, with the exception of the roles explained in the next paragraph, to be offered employment you will almost certainly be required to have a good working knowledge of the German language German in order to be able to communicate with your colleagues on the job.
Certain specific jobs are difficult to hire Germans into, due to the nature of what the position entails.
The obvious examples being teaching English (or any other language), or providing customer service or business development for a country or region where not many Germans or EU citizens can fluently speak the language of the target market.
Here there is a cast iron case to grant a work permit to a third country national on these grounds.
It would seem that this way of obtaining residence is at first glance a poor cousin to the EU Blue Card.
Not necessarily.
We run through some of the pros and cons of both approaches in our upcoming online course, where we'll deep dive into all aspects covered in this article.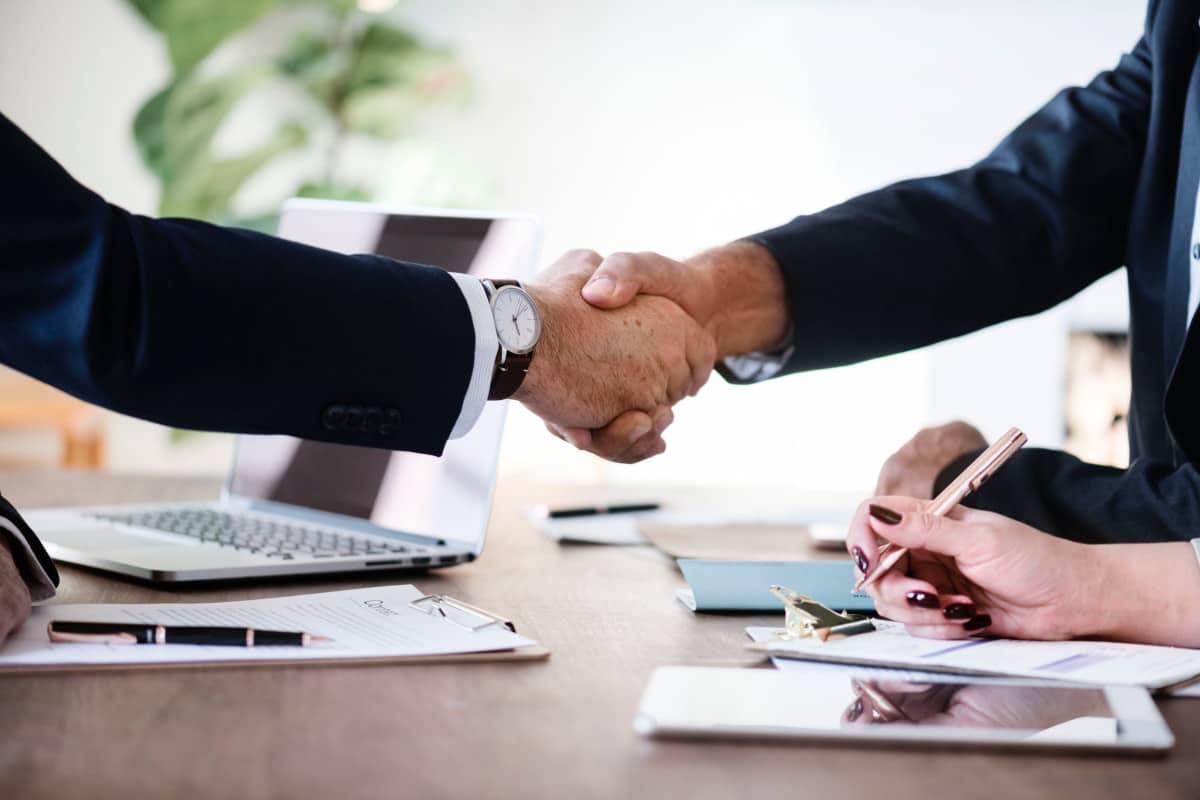 Job Offer as a Prerequisite?
For both the EU Blue Card and the Standard Residence Permit, you need to have a job offer before you can apply for and be granted these permits. Neither of these options are available to you if you are coming here to seek employment without having a job in Germany (conditional upon being granted a residence permit) already secured.
So, how do you find a job, you're probably asking? A good place to start is our jobs page, where you can search directly through the Live Work Germany website.
First of all, let's debunk a common myth. Finding English speaking jobs in Germany is not easy. They do exist, but you will need to work harder and smarter than the many other people competing for them if you are going to succeed.
There are many more candidates than there are well paying jobs which don't require German language skills.
If you're not applying for positions in STEM*-related industries, or are not qualified and experienced in a trade where there is a severe worker shortage, you will need to speak German to a higher intermediate level (B2) to have much chance of success with your job search.
* Science, Technology, Engineering and Mathematics
The exception to this general rule is if you're at a senior management or executive level in your career. In which case, you are most likely playing in a much more international working environment.
We created a short quiz which you can download for free below to give you some honest feedback of how attractive you are to potential German employers.
Germany visa requirements are kind of irrelevant if you're not a good candidate. I would highly recommend you spend a valuable 10 minutes evaluating this first.
What if you have already applied for some jobs but are struggling to get invitations to job interviews? Maybe you've already received a lot of rejection letters for positions you've already applied for.
This is quite possible if you're not familiar with some of the etiquette and cultural norms which go hand in hand with the German job application process. To be honest, if you're using an international CV format and a very brief, standardised cover letter which doesn't sell your qualities specifically for the open position, your application will almost certainly end up in the trash.
The CV format in Germany differs somewhat from the international standard used for English language résumés.
Aside from the things which should be obvious to everybody with a morcel of common sense, i.e. using the correct punctuation and ensuring there are no spelling or formatting errors in your CV, there are other common mistakes many foreign jobseekers make when putting together their applications for jobs in Germany.
Our CV & Job Application Coaching Service is a perfect match if you want to get maximium returns on your efforts with German job applications. Invest in yourself and increase your chances of success!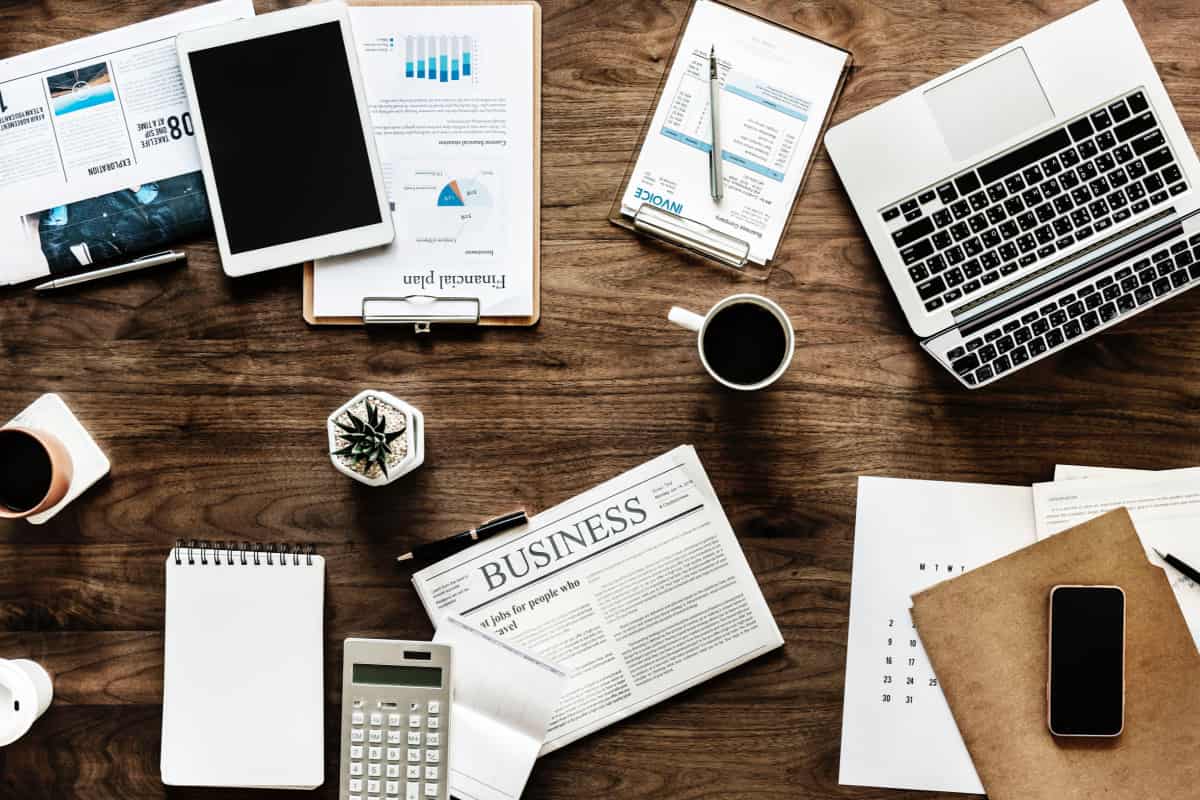 Freelancer / Self Employment Visa
Perhaps you're not so keen on finding a job in the regular German economy and you're focused on moving to Germany for economic or lifestyle reasons. To pay the bills, maybe you're looking instead to freelance or perhaps run a small business.
To obtain a residence visa (Aufenthaltstitel) by this means, you normally have to apply from your home country. This typically means visiting your nearest German embassy or consulate as a first step.
Citizens of the following countries are actually treated more favourably, so if you hold one of these passports, consider yourself lucky! In this case, you may apply for this visa AFTER you have entered Germany on a standard 90 day visa-free stay:
Australia
Canada
Israel
Japan
South Korea
New Zealand
USA
When making your application, you need to prove that you actually have a sustainable business idea which will support yourself during the time you reside in Germany (and of course as a consequence, you will be tax resident and liable to submit an annual tax return to the German Finanzamt).
To this end, you are typically required to supply the following documents as part of your residence application to be self-employed or a freelancer:
Business plan
Proof of income already gained in this capacity
Client references
Portfolio of work
Evidence of prior experience
Proof of funds to independently support yourself
Please note that this is the minimum required when applying for a freelance / self-employment residence permit from within Germany. Various German consulates and embassies across the globe may require additional documents when applying through them. Check in advance with your local consulate before making an appointment or submitting your application.
For a more detailed explanation and more interactive coaching of exactly what bases you'll need to cover in the documentation you submit, we can help in a 1-on-1 consulting call.
Before we jump to the next section, there is also a very subtle but vital difference in Germany between the status of self-employment and freelancing. This will also impact the time it takes for your residence permit (visa) to be issued, depending on whether your case requires approval by the German Federal Agency for Employment.
But I don't have a job offer and I'm not self-employed…
If you don't yet have a job offer and don't intend to start your own business or work freelance, you'll need to look for work in Germany before you can obtain an EU Blue Card or a Standard Residence Permit through gainful employment.
The big question:
Should you apply for jobs from your home country, or travel to Germany in anticipation of attending interviews?
If you're based in a European country already and if you have a Schengen visa, it's feasible to attend job interviews in Germany at short notice.
However, if you're currently living on the other side of the world, clearly this is not so simple, especially if your nationality means that you need to obtain a visa first to enter Germany. This in itself could take several weeks to apply for and obtain.
The German government seemingly agrees that the latter option is the best course of action. They have created a visa offering an extended stay for the sole purpose of seeking employment. Ladies and gentlemen, let me introduce…
The Job Seeker Visa
Unlike the EU Blue Card or a Standard Residence Permit issued on grounds of gainful employment, the Job Seeker Visa allows candidates to enter and reside in Germany for 6 months without a job secured, for the very purpose of looking for work.
Who does this visa benefit?
Qualified jobseekers who stand a good chance of finding work within 6 months
German speakers (not because it's a must have but simply because it will 10x your chances of getting interviews)
Third country nationals who have the financial means to stay in Germany whilst looking for work
Who does this visa not benefit?
Unqualified / unskilled workers seeking casual work
Inexperienced recent graduates looking for their first job after finishing their studies
The Job Seeker Visa must be applied for in your country of residence, typically through your local German consulate or embassy. The exact set of documents and processes required may slightly vary between the different consulates across the world.
To apply for a Job Seeker Visa, the candidate must present evidence of the following as part of their application:
Necessary funds to cover their 6 month stay in Germany
Work experience in their field of study (standard is 5 years but this can vary)
Bachelors degree certificate (or greater)
CV
Cover letter outlining your reasons for applying for the visa
Evidence of travel health insurance which covers an extended 6 month stay in Germany
We cover these criteria and go through how to put together a strong application with all the necessary documents in our upcoming online course. Register here to get updates and exclusive benefits when we launch this!
While the current criteria states that applicants for a jobseeker visa must have at least a bachelors degree, this will change based upon recently signed legislation.
A new immigration law which has been signed by the current government coalition on 19th December 2018 will enable skilled tradespersons who are not university graduates to enter Germany on same conditions as the current jobseeker visa.
On the one hand, this will lower the qualification threshold. However, the other criteria of being able to financially support oneself shall still apply.
The need to speak German to have a good chance of gaining employment in occupations which require lower levels of qualification is also vital. We will cover this in more detail in an upcoming blog post.
So, there you have it:
4 different options which could be the start of your new life in Germany.
Whichever one you feel is best for you, we hope we can assist you in achieving your goal!