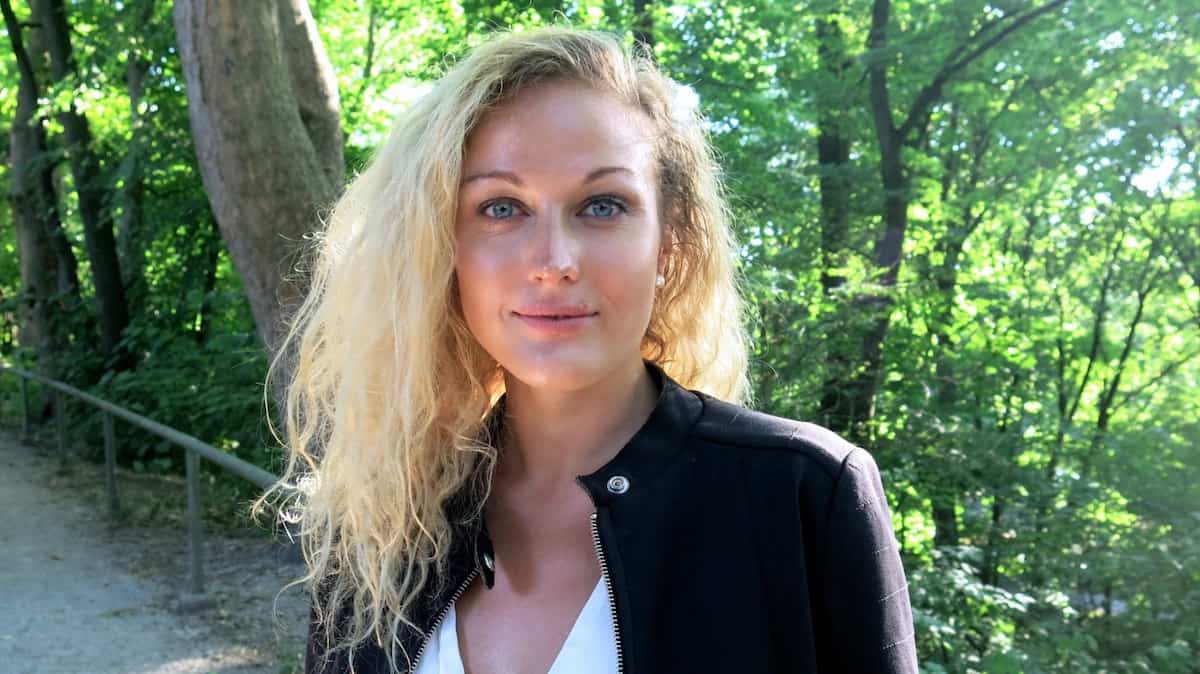 This post has been co-written by Yana Immis. She is the Founder of her own educational consultancy based in Munich, helping international students to gain admission into German language schools and private universities. Check out her website and services here.
With its trendy cities and low tuition fees, and plenty of Bachelor programs in English, it's easy to see why Germany remains a top choice for international students.
If you want to study abroad in Germany, you're in the right place.
This will save you from the confusing and overwhelming amount of information available on the internet. Simply follow these steps and you should have a timely admission to a university and a stress-free relocation.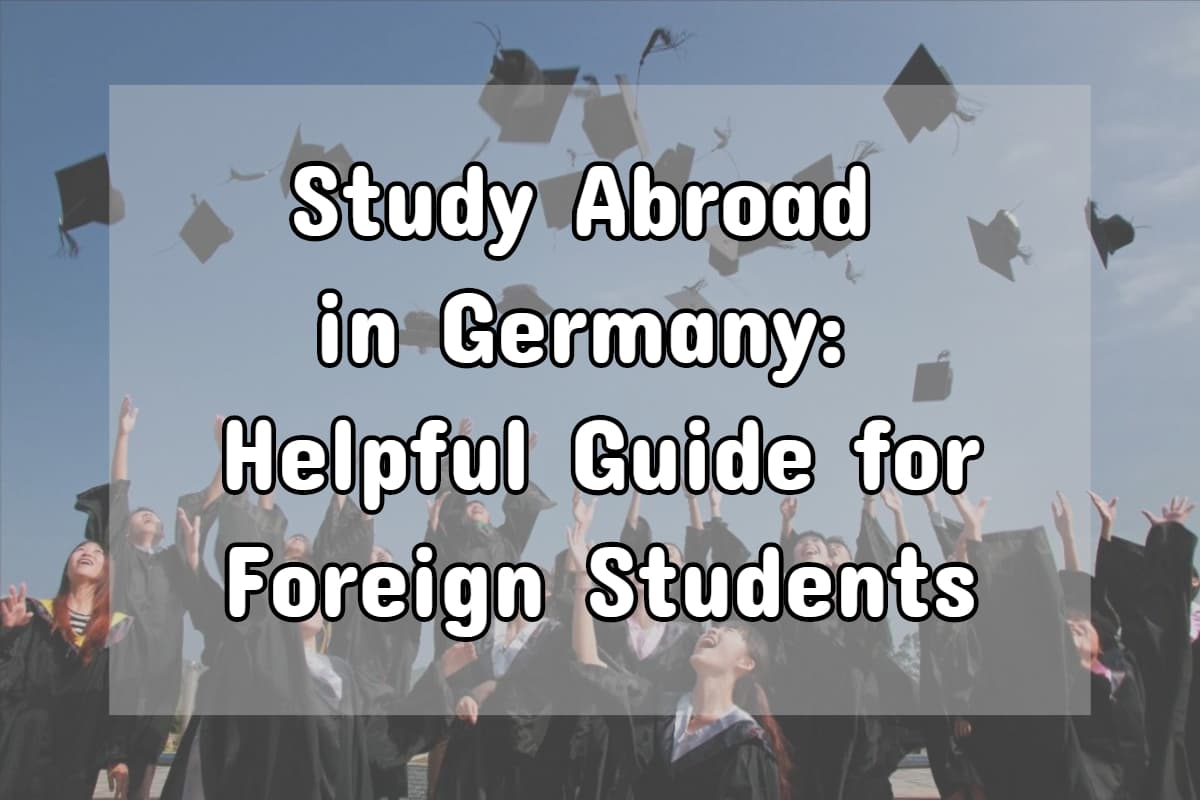 The 14 Steps to Study Abroad in Germany as an International Student
Step 1: Budget Evaluation
When considering being an international student in Germany, the first and the most important step is to realistically evaluate your budget, as well as considering the possibility of whether you could obtain a scholarship or a loan.
It's worth noting that many study programs will require you to open a Blocked Account.
This is a special kind of bank account for foreign students in Germany, separate from your other finances. It serves as proof of your financial resources when applying for a German student visa.
The majority of universities in Germany do not provide accommodation, hence you need to calculate accommodation costs separately from the budget you allocate to studies.
Applying to State Universities
If you are aiming to study in Germany for free or very low tuition fee courses at state universities, the easiest way to do this is through the Uni Assist website, which offers a complete start-to-finish platform for managing your application. Uni Assist is a non-profit organisation assisting foreign applicants to enter the German university system.
If you want the details around how to apply to a specific university or for a specific course, all of this can be found on their website. We don't have this level of info ourselves, so we can't answer your questions on this topic!
Applying to Private Universities
Private universities accept applications directly from the students, and typically respond way faster than the public institutions (because hey, they're run as businesses).
Yana's services specialise in this process, although there is also nothing stopping you from doing this yourself either.
Step 2: Program Choice
This step is dedicated to deciding which course you're interested in, according to your budget, language knowledge and preferences. It is highly recommended that you start this process at least 3 months before making a decision.
According to your budget, you can aim for different programs.
Note that these figures are for the tuition cost only. Your living expenses will be on top.
You're looking at around €1,000 a month additionally for basic living expenses and housing in Germany.
Note that all of these costs are based on private institutions.
€1,000 – €3,000 annual budget
This is a sufficient budget for short- and mid-term German language lessons in Germany. The majority of the University programs in Germany are taught in German language, hence if you know the language, you're much more likely to secure yourself admission onto a course without tuition fees, after completion of intensive language lessons.
€3,000 – €6,000 annual budget
This is a sufficient budget for long-term German language lessons. It would also cover the 1-year university foundation course (in German only) known as the Studienkolleg, for students whose secondary school leaving certificates are not recognised as being sufficient for entrance to the German higher education system. The Studienkolleg can't be taken in English language. By passing the Feststellungsprüfung (exam after 1 year of Studienkolleg) guarantees your admission to a free university.
€6,000 – €9,000 annual budget
This is a minimum budget for the Private University Foundation, many of which offer English Bachelor programs in Germany (B.A. / B.Sc.) as well as Master (M.A. / M.Sc).
€9,000 – €12,000 annual budget
This is a good budget for Private University or Business School Foundation, Bachelor (BBA / B.A. / B.Sc.) Master (M.A. / M.Sc) programs in the English or German languages. It is also a minimum budget for English language MBA programs.
€12,000 and above
This is a good budget for high ranked Private University or Business School Foundation, Bachelor (BBA / B.A. / B.Sc.) Master (M.A. / M.Sc) programs in English or German language. It is also a good annual budget for English language MBA programs.
Step 3: Prepare your Documents
According to your budget and selected direction, you then need to evaluate the level of your education and language capabilities.
Once you know what level of study you're going to apply for, follow these steps to have your documents recognised.
Postgraduate Studies
To study in Germany you need to have a recognised Hochschulzugangsberechtigung (HZB) – a confirmation that your degree is accredited. You can see if you qualify to study in Germany as an international student by checking your qualifications on the Anabin (KMK) website. If you are allowed to take up higher education studies at a state-recognized university in your country, there's a high possibility that your foreign diploma will be recognised. However, you need to confirm this first.
Undergraduate Studies
If your school leaving certificate allows you to study in your home country, you should be able to secure a place to study in Germany as well. Make sure to check if your secondary school leaving certificate (High School Diploma, Matura, A-Levels, IB, American Diploma with or without SAT, Bachilerato, etc) is equivalent to the German Abitur. A-Level and IB have strict subject requirements.
In cases where a diploma from your home country is not equivalent to a German diploma you will also learn on the Anabin website if you need to take further examinations to be granted access to German Higher Education i.e. to enrol in the Studienkolleg.
Studienkolleg
You will learn the German language as well as selected a list of subjects that are relevant for the chosen major. Students with qualifications from outside Europe may need to take Feststellungsprüfung entrance examination after attending a preparatory Studienkolleg.
Feststellungsprüfung is the exam to assess the qualifications which can facilitate study in Germany for international students. This is taken after the Studienkolleg course. In some special cases, you may be able to take this exam without attending a Studienkolleg course.
If you already have a Bachelor Degree, you can apply for a Master program in Germany. With relevant work experience, you can also consider MBA programs.
If you've already completed a few semesters or years at an accredited university, your credits can be taken into consideration and you can apply as a transfer student.
Language
You'll also need to check the language requirements for you studies. Would you like to study in English, German or both languages?
One of the main prerequisites to study in Germany as an international student is either an advanced level of German (for courses taught in German) or English (for courses taught in English). You are required to submit certification of your language capability, which will usually be advanced level i.e. C1 or above, to enter directly onto an undergraduate or postgraduate course.
There are a myriad of language schools & preparatory courses in Germany, as well as online, such as our partners over at Smarter German, where you can take German language lessons from scratch, and learn the language while you are preparing for a visa.
Even if you're planning to study abroad in Germany in Engish, you will need to have some basic command of the German language to deal with everyday situations.
Step 4: Research
Start researching at least 3 months before making a decision. Be aware of application deadlines for the universities you're looking at, and make sure to read about the school & university system in Germany before you proceed.
The German Academic Exchange Service (DAAD) has a database of almost 2000 programs available to search from, including 1,389 programs in English. There are a lot of mixed programs available as well (English and German).
Here are some guidelines to help you, depending on what type of course or program you're considering:
German Language Courses
Short-term (below 90 days – Schengen Visa)
You are not required to open the Blocked Account with this visa type
You need to go back to your country of origin once you finish the course
You are not allowed to work with this visa
You cannot apply to universities or extend this visa in Germany
Long-term (above 90 days – National Visa)
You must sign up with Studienkolleg / Master enrollment program
This is not a stand-alone visa. You need to have an additional course or university admission plan in mind.
You are required to open the Blocked Account with this visa type
You can stay in Germany to apply to universities with this visa (up to 2 years from the entry to Germany)
You are not allowed to work with this visa (exception: Christmas & Easter holidays only)
Preparatory Courses (Studienkolleg)
Long-term (above 90 days –  National Visa)
You're required to open the Blocked Account with this visa type
You can stay in Germany to apply to universities with this visa (up to 2 years from the date you entered Germany)
You are not allowed to work with this visa (exception: Christmas & Easter holidays only)
University Courses (Foundation, Bachelor, Bachelor, Master, MBA)
Long-term (above 90 days with National Visa Type D)
You are required to open the Blocked Account with this visa type
You can stay in Germany after graduation to search for a job (up to 18 months)
You are allowed to work part-time with this visa (20 hours / week)
The majority of Business Programs include an Internship (work semester) at a company
According to your priorities, there are other topics you'll want to research:
Location
Accreditation
Ranking
Major Choice
Minimum Entry Requirements (GPA)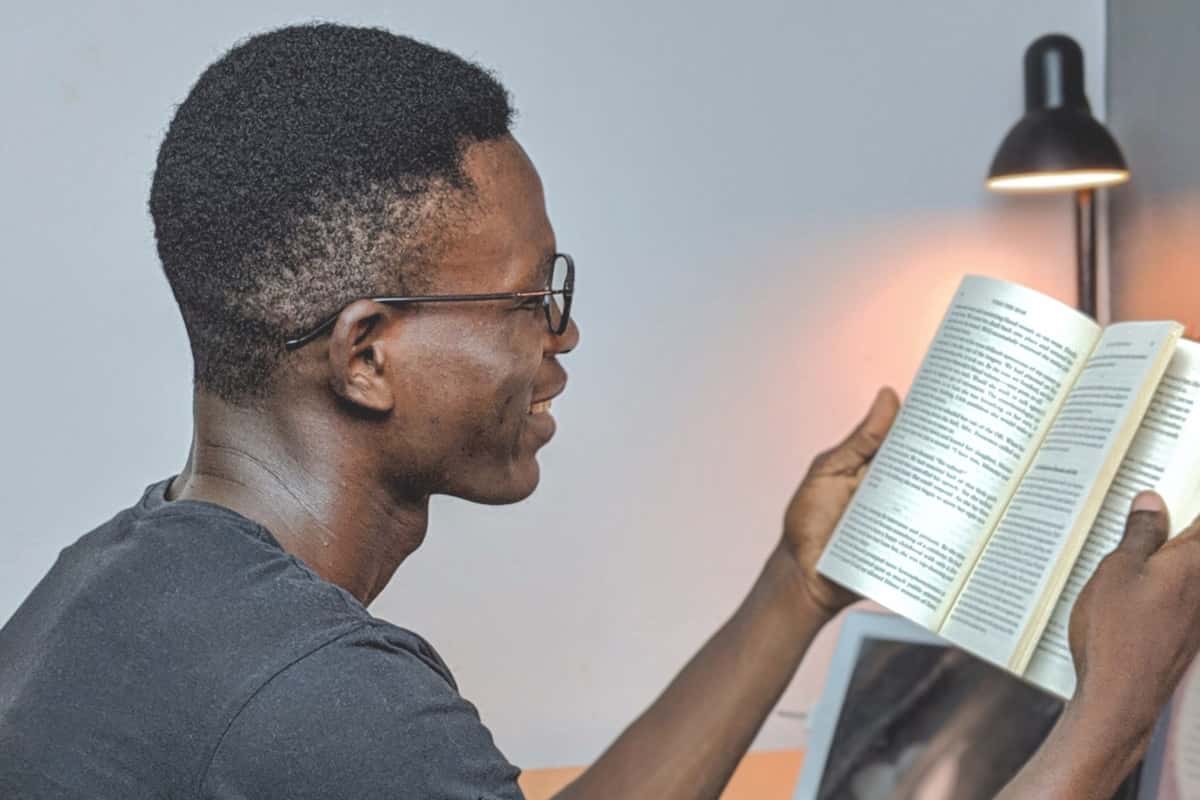 Step 5: University Choice and Application
Finding a university in Germany according to your major will not be a problem, because there are so many options available. The main question will be narrowing down those options to your preferred city.
I recommend to apply to several universities (up to 5) instead of counting on just one. This broadens your choices, improves your chances of success and you would not waste time if one university does not provide a positive answer.
Finding a university and a study program may take time if you haven't given much thought to this up until now. Consider university intakes and deadlines before making your application and make sure to have all documents in order.
Strictly follow the admission process of an individual university. Germans are very black and white when it comes to following rules and processes. 
Application Documents Overview
Now that you have decided which university and program you want to attend for your study abroad in Germany, you must collect your documents and organize them.
Important Facts
If all of your documents are in German it is a safe bet. Some universities will also accept documents in English.
Once you have gathered all the necessary documents for admission, go ahead and apply directly (for private institutions), or go through the Uni Assist (for state institutions).
Masters program
Your Bachelor certificate and results.
Bachelors program or Studienkolleg
Your high school leaving certificate.
English language proof (for courses taught in English)
German language proof (for courses taught in German)
Test Daf
Goethe Zertifikat
TELC
Alternative
Additional Documents
Passport
Motivation statement (very important)*
Application Form with Application Fee*
Financial Solvency***
CV (if relevant)
Work experience proof (if relevant)
*To be prepared after university selection has been done.
**Some universities will ask you for proof you have sufficient funds to cover 1-year tuition fees. The blocked account might not be enough – be ready to submit additional proof.
Some universities provide application fee & English test waiver as well as scholarship options.
Step 6: Admission Decision
Admission to private German universities and language schools can take 1-3 weeks.
State universities and Studienkolleg on average take 1-3 months to get back to the applicant with the admission decision.
Conditional (Provisional) Offer Letter
Once you have secured admission at a university or language school where fees apply, the school will send you a provisional, conditional offer letter.
You have 1 or 2 weeks' time to consider other options and to finalize your decision.
Provisional Acceptance letters cannot be used to apply for a visa, but can already be used to open your Blocked Account and to transfer the sum.
So you've been granted a place in the program of your choice at a German university?
Congratulations!
But…your offer is probably still conditional though. Make sure to double-check that. Conditional means either that you need to submit more documents or that you need to pay the deposit fees to secure and save your seat. Conditional offers generally have expiration dates (1-2 weeks) – do not miss out otherwise you'll lose your place in the program!
On average, the university gives you 10 days to pay a security deposit to save your seat in the program. To finalize your decision, the enrollment fees to secure place in the program need to be paid (from €1,000 to €4,000 in the case of private universities).
Once the fees have been paid, you'll receive the documents you need to apply for your visa documents.
7. Visa Application
Due to queues in the German embassies, make sure to make a timely application at the German diplomatic mission closest to you. If you are living outside your country of origin at the time, you can also apply for a German visa in the German embassy or consulate there.
Things to keep in mind:
Make sure to collect all the required documents in one file and to arrive on time for your visa appointment
Insurance & Accommodation confirmations are not required for visa application. Generally, applicants are asked to submit incoming medical insurance covering you for 90 days abroad when picking up the passport from the embassy
I highly recommend that you start searching for accommodation 90 days prior to arrival in Germany.
If you have a large gap between your previous studies and future studies, this isn't a problem for the German embassy, as long as you can clarify it in your motivational statement and CV (Curriculum Vitae) – tell more about your work experiences and occupations.
National Visa Rule waiting times are on average 19 working days (1 calendar month), but due to high queues in some countries, a decision may last up to 3 months.
Let's start with the steps you need to undertake to secure yourself smooth and 100% visa success rate.
Step 8: Check availability for the visa appointment
It's well worth double checking this, and scheduling your appointment if you haven't already.
Go to the German embassy/call them/visit the website and
Schedule an appointment for a National Visa Type D (for studying purposes above 90 days with unconditional offer letter). You might not have an unconditional offer yet, but you can schedule an appointment. It is riskier if you miss out on a date than it is to cancel an appointment.
Step 9: Apply to open a blocked account
In most cases, you will need to open a blocked account. We recommend Fintiba, as they are the quickest, cheapest and least bureaucratic provider. They can also help you with incoming medical insurance as well as a blocked account.
Please help us by entering the referral code "liveworkgermany" on the final screen of your application.
If you have a scholarship or invitation, a blocked account may not be required. You will need to provide the documents showing proof of this with you for your visa appointment at the German diplomatic mission in your country of residence.
Step 10: Pay the deposit to the university
When you have done this, you should then receive an unconditional letter of acceptance.
Step 11: Collate all of the documents for your visa application
You'll generally need the following BUT check the requirements on the web page of the German embassy where you're submitting your application:
a. Application Form(s)
b. Your background & education documents including English/German language tests. If you do not have such test results, confirmation of English studies must be presented or a document from the university in Germany that they tested your English knowledge and you're good to go.
c. Financial solvency documents (including but not limited to blocked account confirmation) – the more the better!
d. Motivational statement and CV
e. Unconditional offer letters, contracts, and confirmations of payment from the university
The majority of documents must be submitted in triplicate: the original, and 2 certified copies, preferably in German language. English is widely accepted as well.
Make sure to double-check the checklist for the National Visa for studying purposes above 90 days in Germany (Type D), go point by point and cross out the documents you have prepared.
Step 12: Prepare, apply for your visa and attend your visa interview
Rehearse the same topics you were having during the university interview and in your motivational statement.
You don't have to surrender your passport during the application process.
You need to wait on average 1-3 months for the visa decision (but it may take up to 6 months from some countries).
The absolute minimum is 19 working days.
Step 13: Start your preparation
Start your research around accommodation. Get an understanding of how housing works in Germany and what you'll get for your budget. Figure out the neighbourhoods of the city you want to (or can afford) to live in
Edit your LinkedIn profile and update your CV, so as you're ready to apply for part-time jobs if you need some additional income to supplement your time studying in Germany.
Start learning German. The more intensively the better. Even if your degree program is in English, you'll want to memorise about 1,000 words and a few common verbs.
Yes, it's hard work, but there aren't any excuses for not doing it. It really is a must and it will make your life a LOT easier once you arrive in Germany.
Step 14: Final Preparations
You'll receive an SMS / email / call from the German embassy once they have reviewed your application and (hopefully) issued your visa.
This communication should invite you to come back to the embassy with your insurance and passport.
This is a good sign as it means your visa to study abroad in Germany is approved!
You should now look into obtaining regular German health insurance (link) once the visa result is clear. This should have a start date of 90 days from your arrival date i.e. from when your incoming medical insurance expires.
Once you arrive in Germany, you will be able to arrange this quickly if you've done some background research
Notify your agency / school about your visa result
This way, you will receive arrival tips from the German side to help you prepare.
Read all important documents from your agency / school
The majority of schools send you pre-arrival information on different procedures. Read all these emails through thoroughly. Print them out if necessary, and take them with you.
Pay your remaining university fees (if required)
Attention: the majority of universities will not let you enter the building, or register at campus if you haven't paid your semester or annual fees (as per student contract).
Send your agency / school a confirmation of payment once you have transferred the money. For the best rates in converting your home currency to Euro, we recommend using a peer-to-peer money transfer service such as CurrencyFair or Transferwise. Check the rates from both, as there's no hard rule on which one is best. It depends on the currency you're exchanging.
Many private universities in Germany offer big discounts if you are paying on an annual basis or for the whole program right away. Make sure to inquire if such options exist for you. If you pay in advance, you also quite often save yourself from the risk of tuition fees rising in the following years.
Disclosure: Some of the links contained in this article are affiliate links, meaning we receive a small commission for any sales which result from these clicks. This does not in any way affect the price you pay for of any of the products or services. Thank you for supporting us - we appreciate it!
Looking for helpful content on another topic?